Remember when you thought feeding your baby breastmilk and/or formula was hard? Seems like nothing now compared to getting a child to eat real food – especially if you have a picky eater on your hands. It's pretty annoying, to say the least, when you're putting together a lunchbox – half asleep – only to find out later that day that your little one ate more or less nothing besides the apple sauce or pretzels.
Amber Kemp-Gerstel, DIY expert at Juicy Juice and host of Disney Family Sundays on Disney+ is here to save the day! Or at least our kids' lunchboxes. Keep reading for creative packing tips to cut down on food waste and help get those important nutrients into our kiddos bodies.
Download Lunchbox Notes
"I partnered with Juicy Juice to help combat those school-time jitters by creating 100% YAY lunchbox notes. It's a great way for parents to inject some encouragement, confidence and joy into the school day. It's also a great way to stay connected and let them know you're thinking of them during the day."
Use Cookie Cutters
"What you put in a lunchbox can be simple and predictable! There's no need to be the best chef, there are other ways to make lunch special. I like to cut my son's sandwiches with cookie cutters, either in fun animal shapes or even something simple like small circles so it feels like he's eating multiple "mini" sandwiches. With the holidays we switch it up and make, for example, snowmen for winter."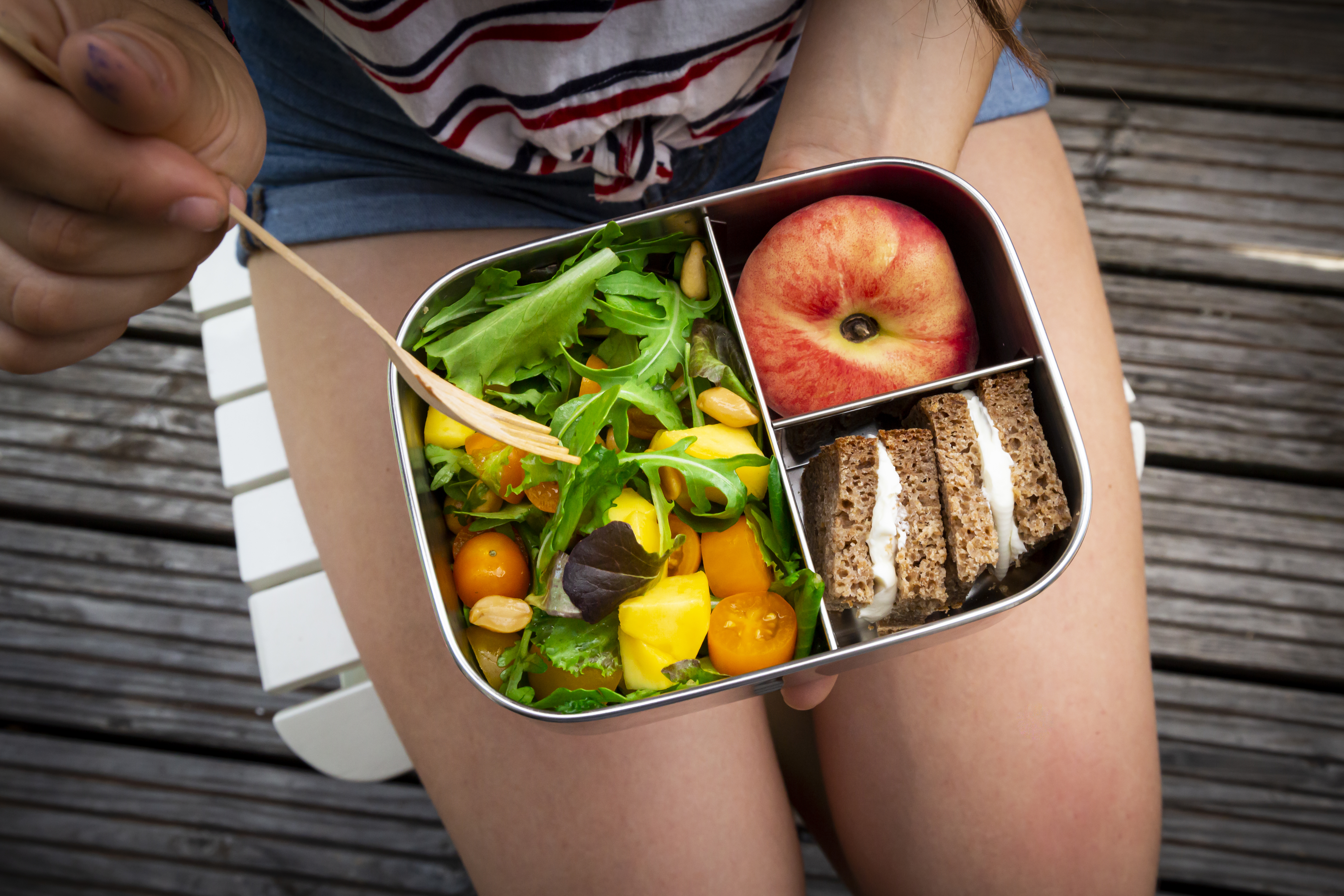 Keep It Exciting 
"Adding a charm to your littles' lunchbox is a crafty way to bring a little pizazz to their lunchbox…and a great way to make sure it doesn't get misplaced in the dreaded lost and found pile."
To make cute charms you'll just need some Shrinky Dink Plastic sheets, permanent markers, a hole puncher and a pair of scissors. Use the markers to draw on the plastic sheet. Add your child's name. Make sure to draw about 3x larger than you want the final project to be. Cut out the drawing with scissors and punch a hole at the top. Place in your oven according to the package instructions and the plastic with shrink down to the size of a charm. Add a key ring to the hole and hang from the lunchbox.
Making these charms together is a fun way to spend time with your littles and a great activity to encourage creativity and confidence."
More Easy Food Ideas: