The struggle of trying to personalize a kid's birthday cake with icing at the last minute, while keeping your pastry bag steady and your lettering pretty and trying not to drag your hands through the icing is one most of us have faced. And if there's one thing I've learned from years of trying to write in icing to personalize cakes, it's that I'm awful at it. Instead, I've embraced this DIY trick to successfully personalize birthday cake decorations using gold old fashioned candy like Starbursts or Airheads. By rolling out candy and using a set of alphabet cutters, you could make a birthday cake say anything you want, and you could even make letters or numbers for cupcake toppers. Hello, easy birthday cake personalization!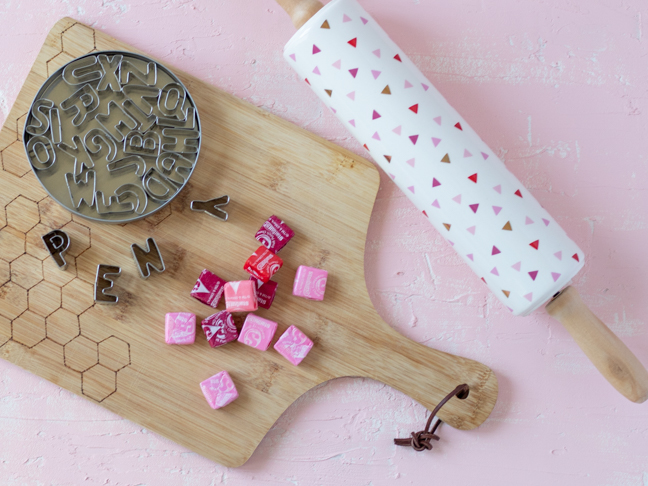 Supplies:
Iced cake or cupcakes
Starbursts or Airheads candies
Wax paper
Rolling pin
Mini alphabet cutters
Toothpicks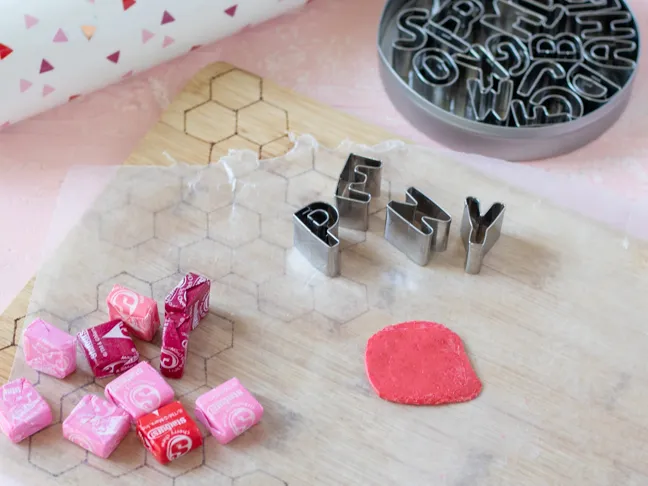 Step 1: Cover your work surface with parchment or wax paper. Roll out a piece of candy, such as a Starburst or an Airhead, with a rolling pin until very thin.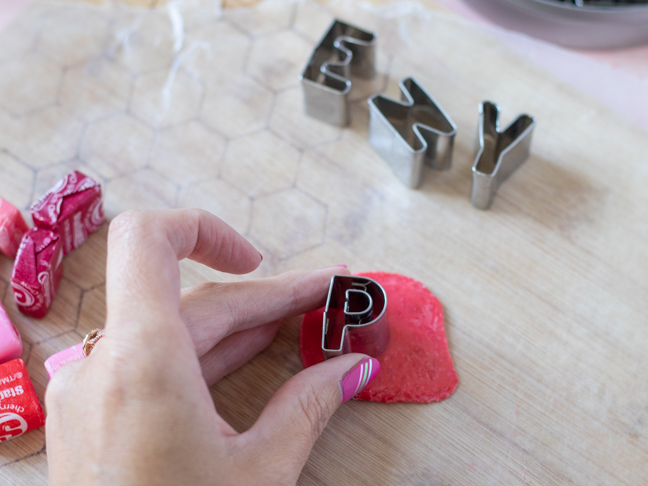 Step 2: Use the mini alphabet cutters to cut out the letters you want to spell out. I alternated shades of pink/red. If the candy sticks inside the cutters, use a toothpick to gently release it.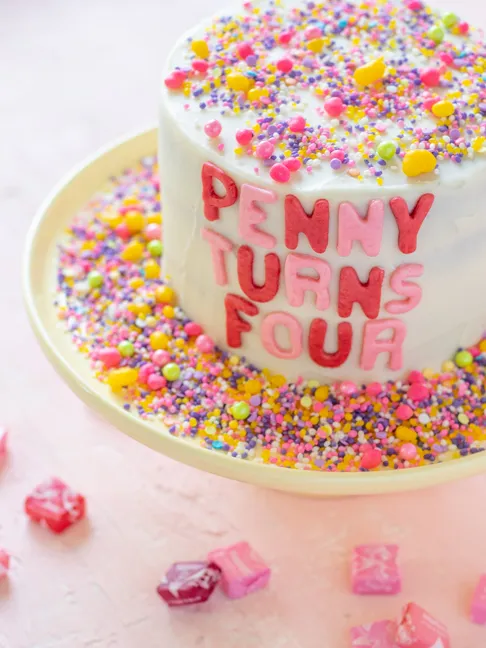 Step 3: Carefully add the candy letters to the front of a cake, the top of a cake or the top of a cupcake to make completely personalized desserts! The candy will stick to the frosting on its own.
Refrigerate until you're ready to serve the cake, then cut and serve like usual! I guarantee you these personalized cake decorations with candy are WAY easier than writing out names in icing and result in about 99% less mistakes. Go out and grab some cookie cutters because you life just got a while lot easier.
More Easy Birthday Cake Ideas: