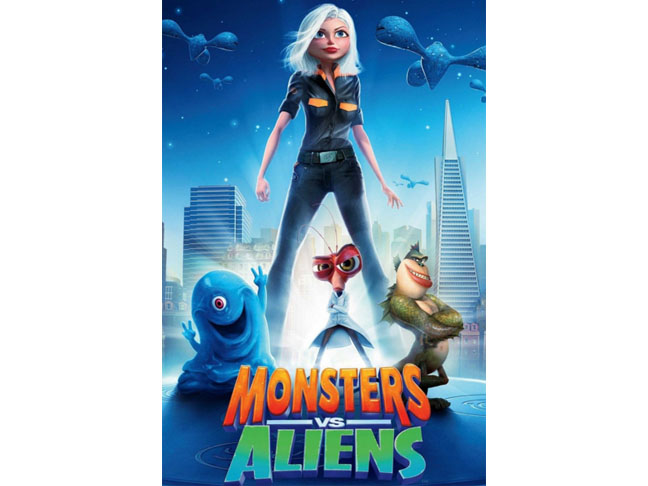 Monsters vs. Aliens
Despite the scary characters in the title, Monsters vs. Aliens is a hilarious movie about a girl who becomes transformed into a giant by a meteor full of gunk, and is ultimately called upon by the president to battle aliens who've landed on Earth. We watched it with my 5-year-old daughter and although there are some explosions, gunfire, mayhem, and a bit of violence that might be too scary for the younger kids, we were all thoroughly amused. This is one of those great crossover movies that has jokes for the parents (with voice talent like Seth Rogan, Will Arnett, and Paul Rudd you can't go wrong!), and a lot of silly slapstick from the government-classified monsters that the kids will love, too.
Rated PG
Photo: Amazon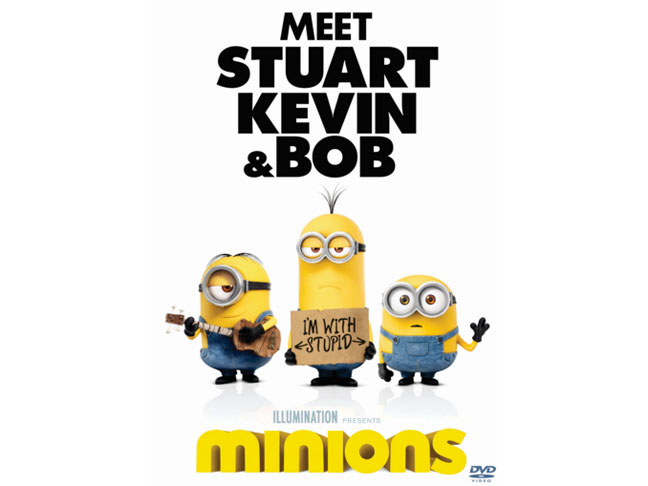 Minions
This prequel is a good call for Despicable Me fans, and even though the little yellow wannabe-monsters are assistants to the world's evilest leaders (from T-Rex to Napoleon) — and spend the movie searching for a new evil leader — they are totally adorable and hilarious. My 5-year-old saw this with her 8- and 11-year-old cousins and they all loved it. I'd like to give a shout-out to the evil mastermind, Scarlet Overkill (voiced by Sandra Bullock), because it's nice to see a woman in the lead as the world's first-ever super-villainess!
Rated PG
Buy DVD Now on Amazon, $12.96
Photo: Amazon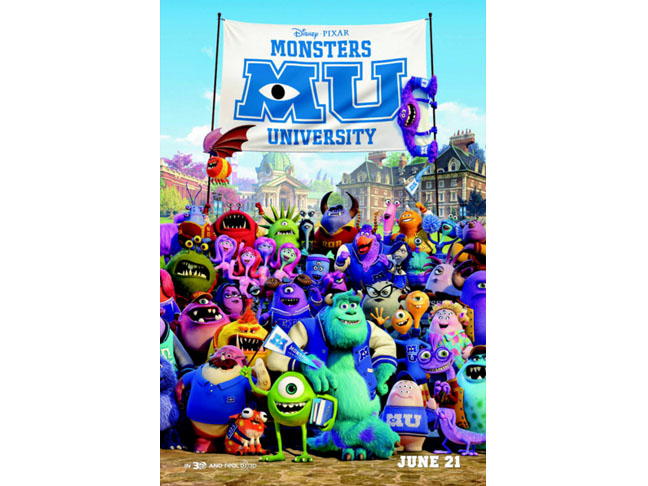 Monsters University
Oh Pixar, you've done it again! This animated comedy prequel follows BFF monsters, Mike Wazowski and James P. Sullivan, back in the beginning of their mismatched friendship at college. Kids will love the fuzzy and hilarious monsters, and I, for one, was laughing at the jokes right along with my kid. There are even fewer scary monsters and child-scaring moments in this prequel, and major themes of teamwork and friendship remain the same. MU for the win!
Rated: G
Buy DVD Now on Amazon, $19.62
Photo: Amazon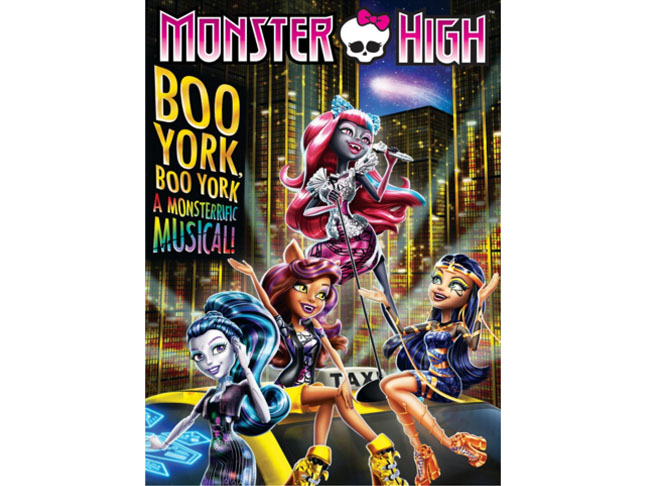 Monster High: Boo York, Boo York
Don't let the monster bit fool you, this movie is a musical full of peppy, monsteriffic hits in the city that never sleeps. I mean, teenage monsters shopping and sightseeing? What's not to love? There's also a gala ball, an aspiring rock star down on her luck, and a power-hungry family who've come to New York to create a super dynamic empire. This kid-friendly monster adventure in the big apple might not be mom and dad's favorite, but there are zero spooks and girls as young as 5 are sure to love it.
Rated: NR
Buy DVD Now on Amazon, $9.96
Photo: Amazon