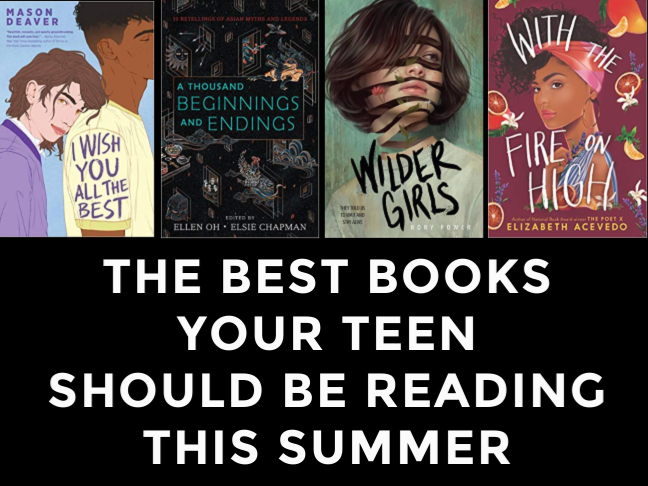 Summer is a great time to grab the perfect book and settle into a beach chair, hammock, or couch in an air-conditioned living room. Most teens have summer reading requirements for school, so why not try one of these winners to make the task more interesting? From realistic fiction to a fantastical collection to charming romance to memoir and beyond, there's something for every fan of teen reads or young adult novels here for your perusal. Some release in 2019, others are older picks that have proven their importance over the years. No matter which direction you choose, these are the best YA books you and your teen should binge-read. Next stop: your local library!
High school senior Emoni is both talented and hard-working. Her creations in the kitchen feed her to dream of taking the steps to go to culinary school so she can become a professional chef. The trouble is, that she has a lot to balance: her grandma, schoolwork, young daughter, intermittent father, and more. The latest from this Carnegie-Medal-winning author holds teen motherhood in a light we needed to see, and is sure to bring both more fans and awards to her table. (Ages 14 and up)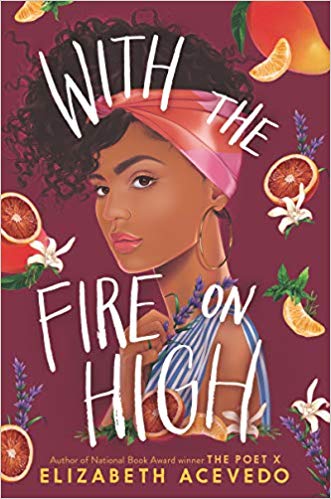 Dear Evan Hansen by Val Emmich with Steven Levenson, Benj Pasek, and Justin Paul
Not every teenager wants to sit through a musical, so one of the biggest hits on Broadway is being brought to them in novelization form. Evan is an anxious loner who lets a misunderstanding go unchecked, thrusting him into the lives of a family on a deeply personal level. He finally feels like he belongs, but knows it's all based a lie. What should he do? Will anyone discover his secret? This big-hearted coming-of-age story is a winner both onstage and in print.  (Ages 13 and up)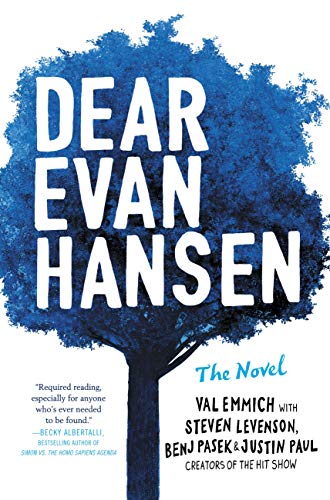 Fans of Thomas' mega-hit THE HATE YOU GIVE will feel the continuation of the thread that novel began to unravel as they follow Bri's story, which takes place in the same fictional city after the events of THUG. Feeling labeled and frustrated with recent injustices, this aspiring rapper records a song full of what's in her heart; it then goes viral for all the wrong reasons. Realistic and unflinching, this story of resilience, stumbles, and truth will leave an impression not long forgotten.  (Ages 13 and up)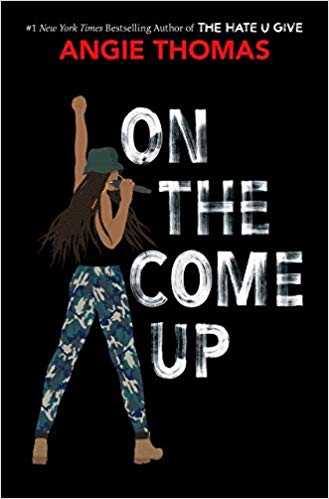 Often referred to as a feminist LORD OF THE FLIES, this intense thriller mixes creepiness and mystery in just the right proportion. A plague hit, forcing an all-girls school nestled on an island to become quarantined. The students are sick—many changing or dying because of it—and have been doing what they can to survive mostly on their own for the past eighteen months while waiting for someone on the outside to save them. Once a student goes missing, her friend decides she'll do anything to find her, including risk the dangerous woods beyond the uncrossable line and whatever horrors thrive in there. This dark page-turned features a mostly female cast and holds no punches in its depictions. (Ages 16 and up)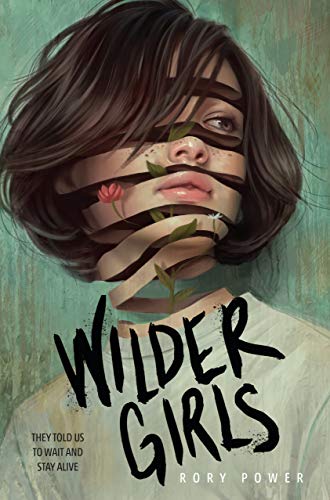 Being a teenager is about major ups and downs as you figure out who you are and introduce that self to the world. This book does for teenagers what GEORGE by Alex Gino does for the middle school crowd: it respectfully, lovingly, and authentically introduces the experience of knowing your gender is different than that your parents have raised you as, then sliding into that skin in a more permanent basis. When high school senior Ben comes out as non-binary to their parents (preferring the pronouns they/them to he/him), they are kicked out of their childhood home. What happens next is the quiet process of moving forward, finding family, friendship, and love as one's true self. An important read for teens who might relate to Ben's journey, and a sweet contemporary romance for everyone. (Ages 13 and up)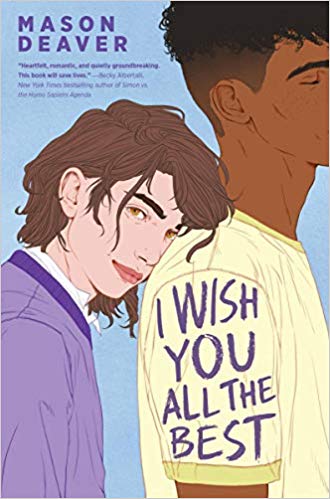 Speak by Laurie Halse Anderson

 
2019 is the twentieth anniversary of one of the most important books for teenagers about consent, trauma, and speaking up for yourself. Over the years, this novel has been both showered with awards and banned from schools, libraries, and homes due to its frank portrayal of Melinda entering high school freshman year as the outcast, for everyone knows she is the one who called the cops while at the biggest party of the summer. Her parents, ex-friends, and teachers make assumptions about her silence, while in her head we see how she's barely coping with having been raped by a boy she now sees every day in the halls. You will hold your breath as you wonder whether or how she will find the voice she longs to use. The latest release includes an introduction and afterword that add even more to the importance of this novel in all of our teenagers' lives. (Ages 13 and up)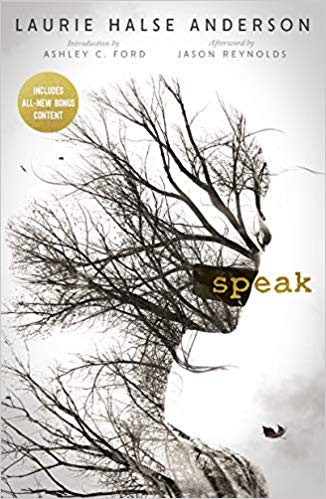 If your teen likes to laugh, Norris will have them in stitches. He's a bilingual French Canadian hockey player who ends up in Austin, Texas where he truly understand no one. His observations about those around him are hilarious, and as he begins to warm up to them, we start to learn what's really going on in his head and heart. Featuring friendship, first love, and the trickiness of family, this book feels like a comic relief, yet has far much more to offer. (Ages 13 and up)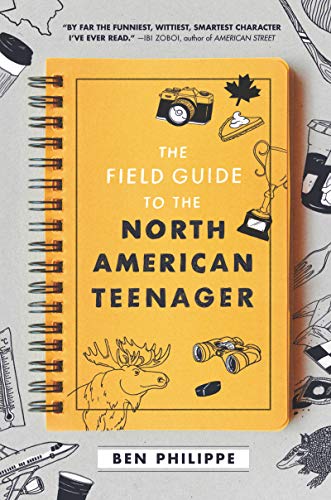 A genuinely original BEAUTY AND THE BEAST retelling that is twisty, fresh, and practically spellbinding. Prince Rhen is used to failure. He has had to relive his eighteenth autumn hundreds of times, because he simply cannot get anyone to fall in love with him to break his curse. Through chance, Harper is sucked away from her own not-so-charmed world into his. You think you know what to expect, but this time around we have strong but opposing personalities, a main character with cerebral palsy, a big secret, a third player, and world-building that knocks socks off. (Ages 14 and up)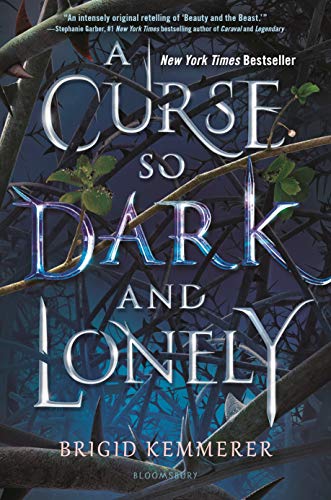 In a not-too-distant future fictional United Stated, Islamophobia is ignited to all-time highs by the government, resulting in all Muslims being rounded up and sent to internment camps (much like with the Japanese internment camps of the 1940s). Teenaged Layla is horrified by this turn of events, and decides to fight for change from the inside. This poignant "what if" shows how much silence can hurt an entire people. It is a cautionary tale that is likely to unsettle the reader and inspire empathy, action, and courage.  (Ages 13 and up)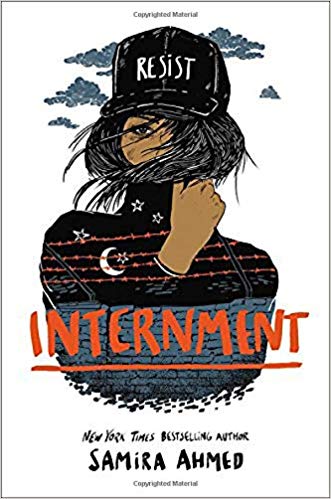 With access to technology these days, students notice misalignments between what they're reading in old textbooks and what they're hearing or seeing in the world around them. Rereleased last year with updates, this publication has been a go-to for those who want to know the truth behind the pages of middle school and high school textbooks, as well as the history of the voices left out and the less-savory antics of people we've been told are the real heroes. Perfect for inquisitive minds who know that there is always more to the story. (Ages 13 and up)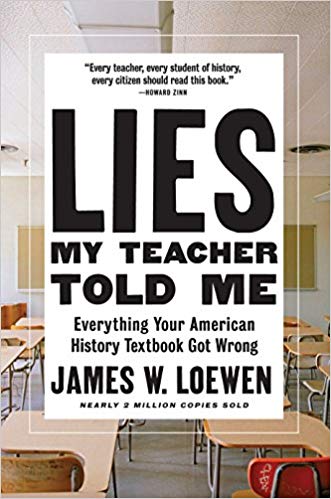 A raw, award-winning novel about a seventeen-year-old girl named Charlie who is being treated for self-harm. With beautiful language and just enough hope, the story helps the reader understand the struggle someone regularly deciding whether or not to cut themself goes through as they work toward becoming someone with a lot less pain in their life. (Ages 14 and up)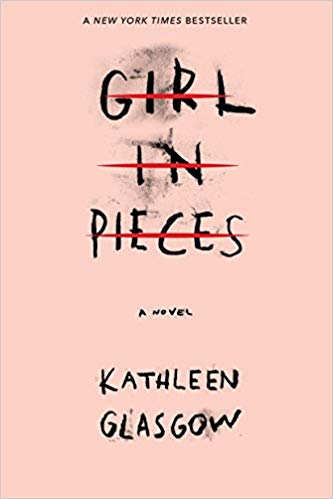 This isn't just any old plague book. This has a sole survivor of a compelling ailment, a layered world to navigate, diverse characters, and even romantic entanglements. What's so compelling about this unique, new-feeling sci-fi novel is the amount of heart that lies in the center of it all.  (Ages 14 and up)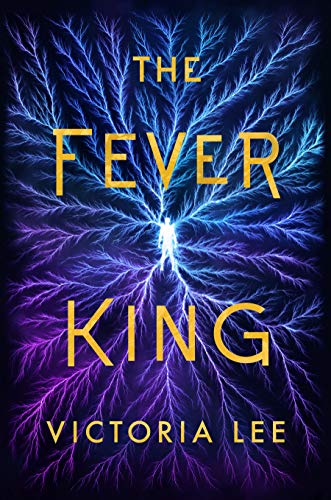 It is hard to teach grit and hope, but this true story about the woman behind a successful bridal empire might just be a key that starts to unlock them within a reader. Erin Cole was physically and psychologically abused both at home and at school, yet faced these horrors with hope clenched inside her heart and a determination to not only survive, but one day thrive. Whether the reader is someone who sees their present reflected in Erin's past, a loved one of someone who they suspect is facing similar circumstances, or simply a fan of non-fiction, this memoir will be tough to put down.  (Ages 13 and up)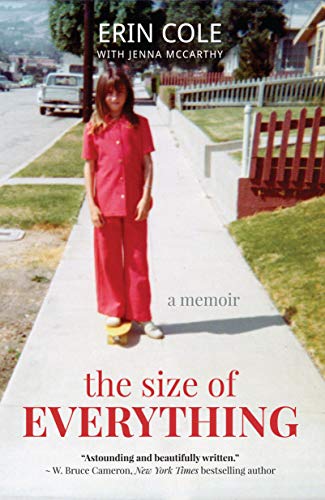 Fifteen accomplished authors share short stories full of magic, mythology, passion, and beauty that shine a light on East and South Asian tales. With gorgeous descriptions, thrilling conflict and more, this is a perfect blend is sure to draw in readers new to anthologies and win over fans of all kinds of fantastical fare.  (Ages 13 and up)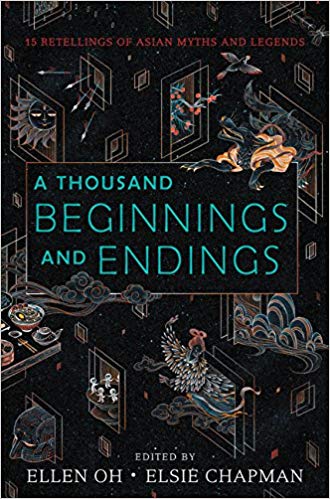 What If It's Us? by Becky Albertalli and Adam Silvera
Worlds collide and it is so adorable that your eyes will metaphorically transform into cartoon hearts before the final page is turned. Two of the top creators of teen reads right now have come together for an unputdownable contemporary gay romance with both main and secondary characters that feel real enough to text. Prepare to get completely invested in their sweet, funny story from their first meet-cute during a post office run. (Ages 14 and up)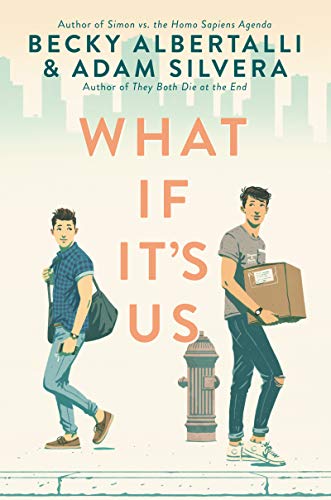 Happy reading!
More Teen and Tween Entertainment: