"The idea for Storypod was born out of our concerns for the increasing dominance of screens in our daily lives — especially for our kids," says founder Daniel Buelhoff. "The more we researched the troubling consequences of excessive screen time on children, the more we felt we had to do something about it. So we did! We took our idea to Kickstarter and were blown away to become the 2nd most crowdfunded toy in 2020."
He goes on to note that the journey that since ensued has been the wildest ride of his life. "We've managed to launch a complex IoT hardware startup in the midst of a global pandemic — a feat we could never have done without the help of over 1,500 amazing crowdfunding supporters around the world."
So what exactly is Storypod?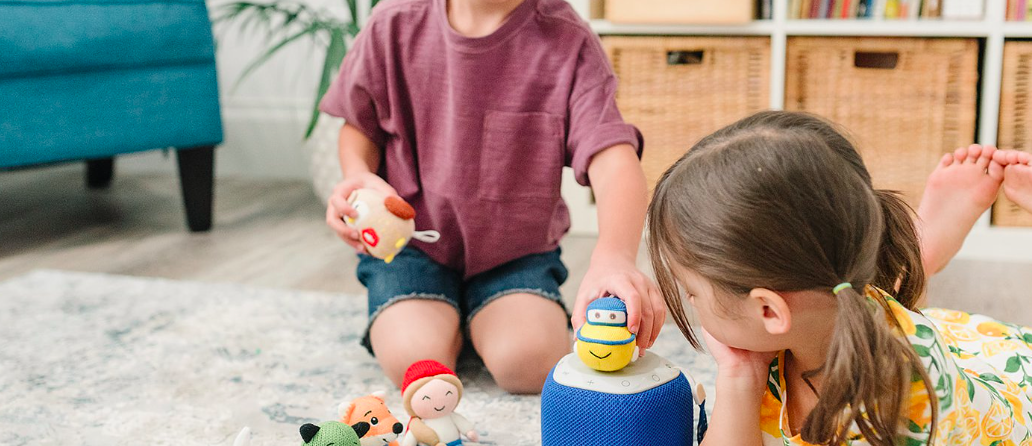 In short it's a screen-free "edutainment" system that engages kids 0-7+ through immersive, interactive audio experiences. Basically that means it's a speaker that is activated by yarn characters called "Crafties" that lead kids through fun learning activities as they listen and learn from original stories, songs and games.
This is great for homeschooling, downtime in the summer or anytime a caregiver needs a break and doesn't want to reach for a screen. Plus the speaker is cushioned, so there's no worry about damage caused by, say, throwing and the buttons are easy for kids to press on their own. Many parents will also appreciate that this works very well for travel since it can be used offline after setup.