Brooklyn Elisabeth Lachey weighed 7 lbs., 15 oz. and measured 21 inches long at birth. She joins brother Camden John, 2.
"I have been dreaming of this moment for as long as I can remember, the day I was going to meet my little girl," the TV personality, 34, shared on her site. "A friend recently told me how magical today was going to be because it's the day I would meet my best friend. I can't even begin to tell you how it felt to hold her in my arms for the very first time. Mommy, Daddy and big brother Cam love you so much already, Brooklyn!"
She also posted this sweet photo on both her site and her Instagram account: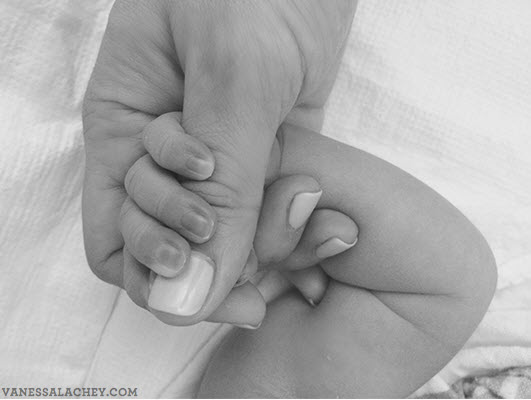 The Lacheys got married in July 2011.
Photo: Vanessa Lachey via Instagram