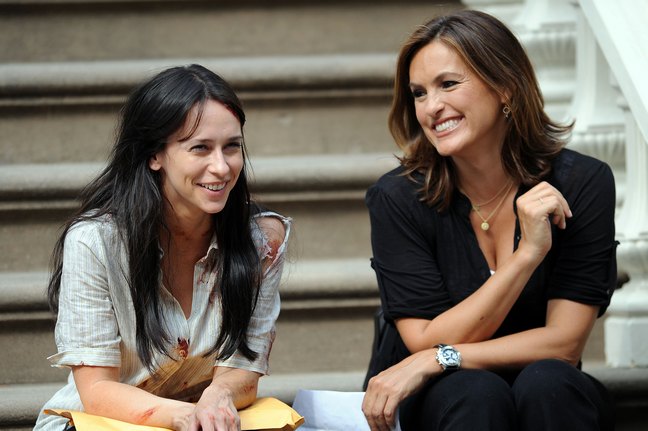 Mariska Hargitay talks about the ups and downs of being a working mom.
The "Law and Order: SVU" actress and her husband, Peter Hermann, are determined to raise their son, four-year-old August, in a close family environment.  After a long day of working on the set, her favorite thing is to come home and hear about her son's day while she gives him a bath. "It's a special bonding time and lots of interesting things come out when he is downloading the events of the day."   Mariska also shares that she's given up sleeping in on the weekends and instead gets up early and makes a gigantic breakfast for the three of them.
She shares one of the difficult things about being a working mom:  "I get jealous that other people get to take August to school and pick him up,"  "It's hard for me to go to his school and not know all the parents. They all know one another, and it's a community. I can't always be a part of that. You can't have everything, though."
Finding balance seems to be the recurring theme with all moms, whether they work outside the home or not.