Celebrities, much like everyone else, turn to surrogates and gestational carriers for a myriad of reasons. Whether it be same-sex couples or infertility issues, non-traditional pregnancies have gained popularity over the years for people looking to either start or expand their families. Here are a few celebrities who have shared their experiences!
Nicole Kidman: 'I Just Wanna Be A Mama'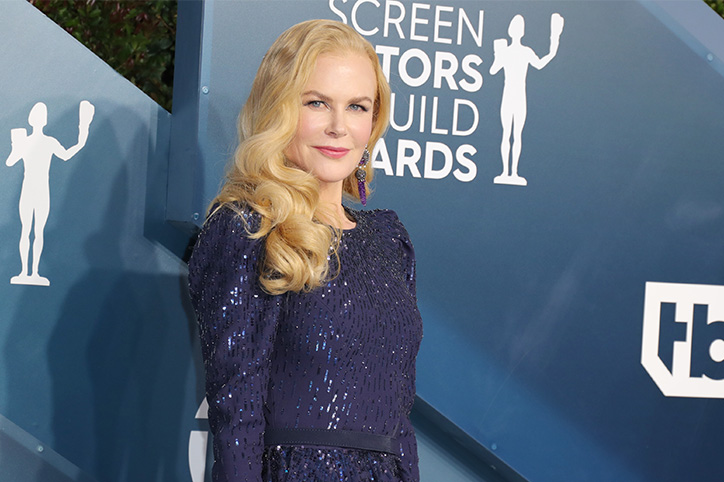 Already a mom to the kids she adopted with Tom Cruise and a daughter she shares with Keith Urban, Nicole Kidman opted to use a gestational carrier in 2010 to carry her daughter, Faith Rose Urban. "Our family is truly blessed, and just so thankful, to have been given the gift of baby Faith Margaret," Kidman and Urban said in a joint statement (via The Sydney Morning Herald). "No words can adequately convey the incredible gratitude that we feel for everyone who was so supportive throughout this process, in particular our gestational carrier."
Speaking to CNN in 2017, Kidman stated that she's had strong "maternal instincts" since she was a child. "I think because I've experienced motherhood in so many different ways," she said. "I've experienced adoption, birthing a child and I've experienced surrogacy. I'm like when it comes to it, I just wanna be a mama."
Her reasoning is quite simple. "I am a mother because I love being a mother," she said.
Lucy Liu Says A Surrogate Was The 'Best Solution' For Her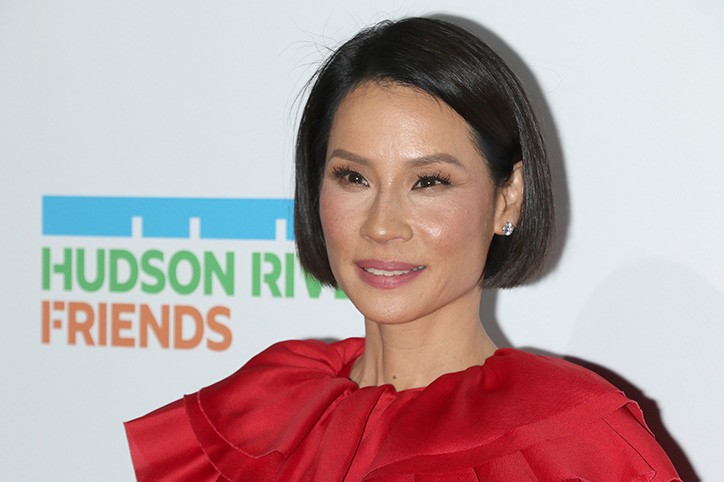 In the summer of 2015, Elementary star Lucy Liu introduced her son Rockwell to the world in a touching Instagram post. Her representative later confirmed to Us Weekly that Rockwell was carried by a surrogate. "I can confirm that Lucy Liu is the proud mother of Rockwell Lloyd Liu, brought into the world via gestational carrier," the rep said. "Mom and baby are healthy and happy."
During an interview with People to promote Tylenol's How We Family campaign, Liu revealed why she decided to use a surrogate. "It just seemed like the right option for me because I was working and I didn't know when I was going to be able to stop," she explained. "I decided that was probably the best solution for me, and it turned out to be great."
Liu shared a rare photo on Instagram of Rockwell on his 5th birthday. "My darling son turned 5 yesterday. He is a rainbow of light and his energy is pure magic," she caption the adorable photo of Rockwell blowing out his birthday cake candle.
Elton John Says His Surrogate Is 'Part Of Our Family'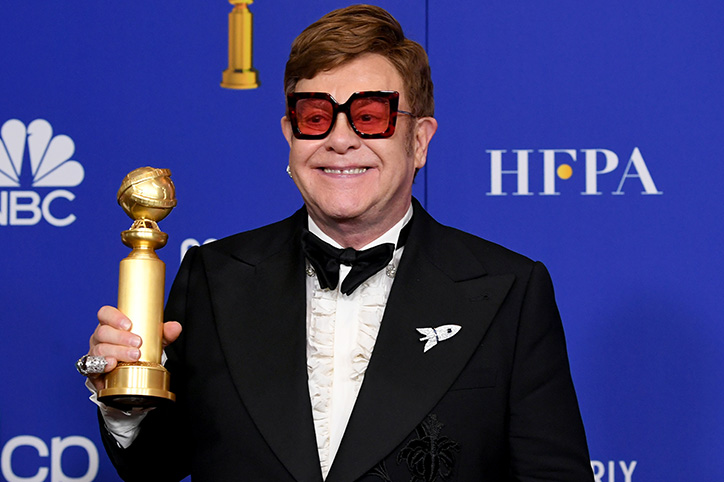 Legendary artist Elton John and his husband David Furnish have two sons, both carried by the same surrogate. "She is a wonderful, kind and loving woman," John told People, describing her as "part of our family."
The couple wanted their two boys to have a relationship with the woman who carried them and did everything possible to cultivate that relationship. "We kept a scrapbook for Zachary with all his scans, emails with the surrogate and key moments from the surrogacy, and we are doing the same for Elijah," Furnish explained. "We want the boys to understand the spirit and love that was at the heart of the process."
During a 2013 interview with Extra, John heaped praise on the American Fertility Association for helping her and Furnish to become parents. "Five years ago, we never thought we'd have a family," John told Extra in a 2013 interview."This organization has enabled us to have two children that we absolutely adore and are the best things that have ever happened to us." Fun fact: Lady Gaga is godmother to Zachary and Elijah.
Jimmy Fallon Welcomed Two Daughters Via Surrogate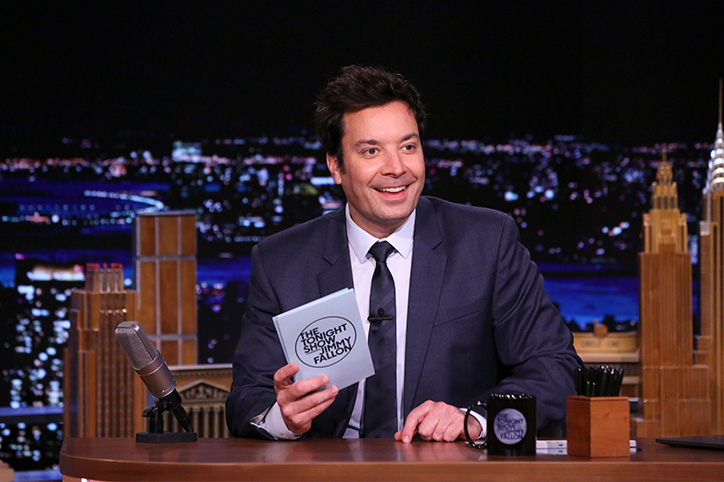 When Late Night host Jimmy Fallon welcomed his daughter Winnie Rose to the world in 2013, he revealed that he and his wife, Nancy Nancy Juvone, used a surrogate. According to Today, many of his coworkers didn't know this fact until the bundle of joy was born.
"My wife and I had been trying a while to have a baby. We tried a bunch of things – so we had a surrogate," the comic told Today anchor Samantha Guthrie. "We said, 'We're not going to tell anybody. It'd be just more fun if it's just private between me and my wife. And then we get to introduce her to everybody."
The following year, Fallon and his wife welcomed a second child, Frances Cole, via surrogate. "I just want to thank everyone. The nurses and the doctor and the surrogate who had our baby," he said (via The Los Angeles Times). "It's true, we had a surrogate. I can't say anything more because I don't know what the rules are. But I just want to say that there are angels in Dallas, Texas, so thank you so much."
Angela Bassett and Courtney B. Vance Remained 'Hopeful And Resilient'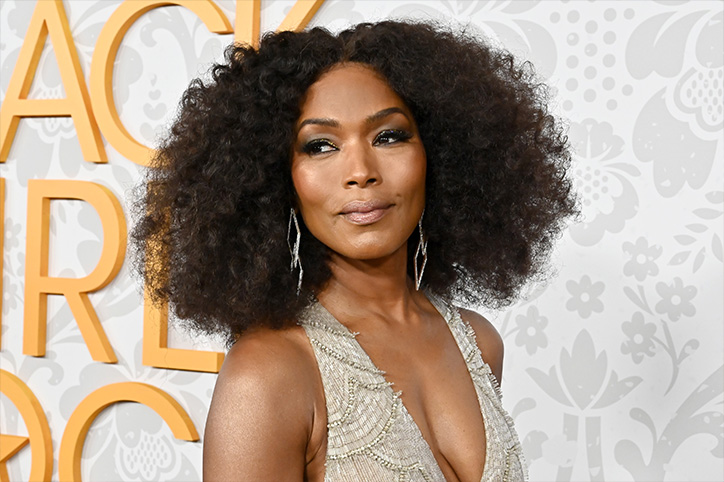 After several years of failed fertility treatments, Angela Bassett and Courtney B. Vance had also given up hope of having a child of their own. "I was devastated when it didn't happen [again and again]," Bassett told Oprah (via People). "I had to remain hopeful and resilient and, 'Okay, let's do it again.'"
That's when a friend who didn't look pregnant told the couple that she was five months pregnant via a surrogate. This turned out to be a revelation. "She began to tell me about the idea of surrogacy. The more we learned about it, the more we began to think that perhaps this was an answer for us," Basset explained. Two years later, the couple welcomed twins with the help of a surrogate.
Did Vance manifest this? "I had a dream about seven years ago that we were going to have twins. I didn't know how it was going to happen," he said. During a 2018 interview with People to promote Black Panther, Bassett sadly revealed that her then 12-year old twins have experienced racism from an early age. "Even from the age of four, from preschool, they've had to deal with — and as crazy as it seems or sounds — color issues," she explained. "Or because they were African Americans, and whether other kids will play with them or have issue with that."
Ricky Martin Says That As A Gay Man, Using A Surrogate Was His Only Viable Option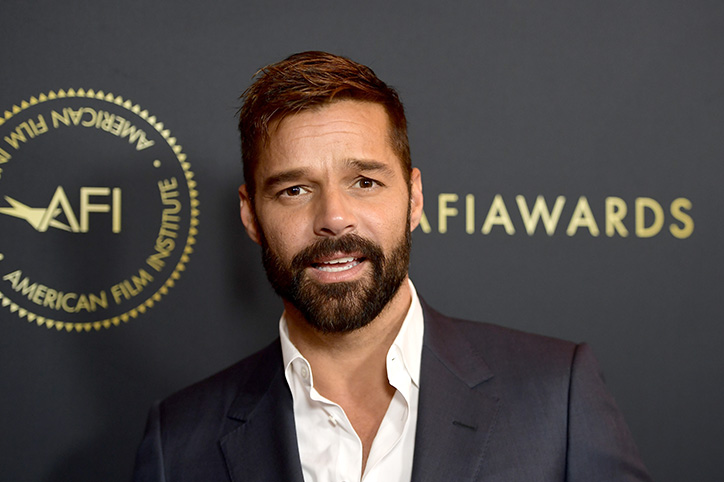 Legendary Latin artist Ricky Martin always knew he wanted to be a father, but due to his sexuality, he feared that dream might never come true. "Many years I dreamt of being a father, and many, many, many times I went through this grieving process of I am gay, I am a closeted gay man, and I'm not going to be able to be a daddy," he told Out Magazine. "Obviously adoption is an option and it's very beautiful, but unfortunately for gay men it's very difficult to adopt in some countries.
Flash forward to 2020 and Martin is father to four children thanks to a surrogate (via Out Magazine). Now almost 50, Martin doesn't plan to stop expanding his family any time soon. "Some people think I'm crazy but I love a big family and I have a couple of embryos waiting for me,"  he quipped to ET in 202o before the Latin Grammys. "I don't know. That's all I got to say."
Kim Kardashian Found It Medically Necessary To Use A Gestational Carrier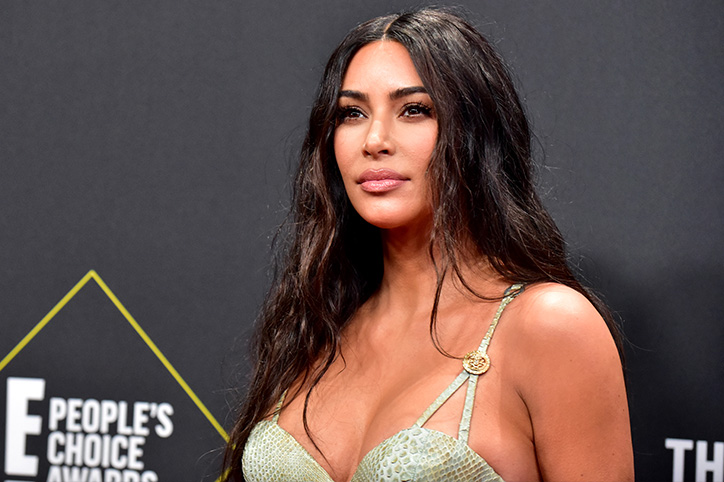 After having two children with Kanye West, Kim Kardashian opted to use a gestational carrier for her third.  During a 2018 interview with Elle, the reality star explained that it was for her physical health. "After giving birth, your placenta is supposed to come out. But mine was stuck," she said. "That's what women usually die from in childbirth — you hemorrhage and bleed to death and they can't stop it. To get it out — it's so disgusting — the doctor had to stick his whole arm in me and scrape it off. It was the most painful."
Kardashian also admitted that she "hated being pregnant" and talked more about her surrogate. "I refer to her as a surrogate, but it's completely my and Kanye's DNA, so technically that's called a gestational carrier," she said. After several interviews, she found a woman that she could trust. "It was a feeling," she explained.
Although she asked the carrier to eat organic during the pregnancy, she didn't sweat the small stuff. "I straight-up told her, 'Look, I ate doughnuts every single day. If you want doughnuts and ice cream, go for it," she said. "Do whatever you feel. I'm not going to be picky like that. That's just ridiculous.'"
Sarah Jessica Parker and Matthew Broderick Had Tried To Expand Their Family 'For A Number Of Years' Before Deciding On A Surrogate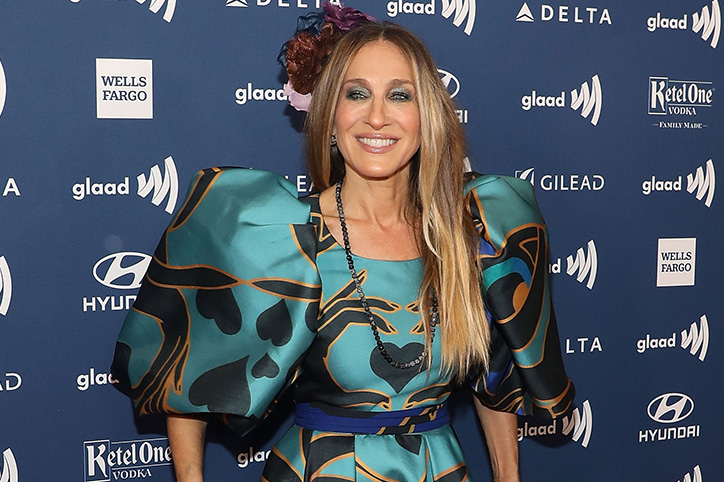 "Sex and The City" star Sarah Jessica Parker and husband Matthew Broderick welcomed a son, James Wilke Broderick, in 2002 (via People). But after trying to conceive again with no luck, the couple thought seriously about using a surrogate. "Well, you know, we've been trying to expand our family for a number of years and we actually have explored a variety of ways of doing so," she told Today in 2009. "This was one of the things we discussed with seriousness that had real possibilities for us."
They eventually found a surrogate and were overjoyed that they would be having twins.  "I mean, giggles!" she explained. "We didn't expect it. I think after a certain amount of time, you tend to hold your hopes at bay a bit so as not to be disappointed. One really would have been thrilling and we would've felt incredibly lucky. And two was a comedy."
Later that year, the two long-time married actors welcomed two twin girls via surrogate (via People). In 2010, Parker shared a rare photo of her now 11-year old twins heading to their first day of school. "So long to 6th grade. Hello to our rising 7th graders," she captioned the sweet Instagram photo.
Neil Patrick Harris and David Burtka Welcomed Fraternal Twin Via Surrogate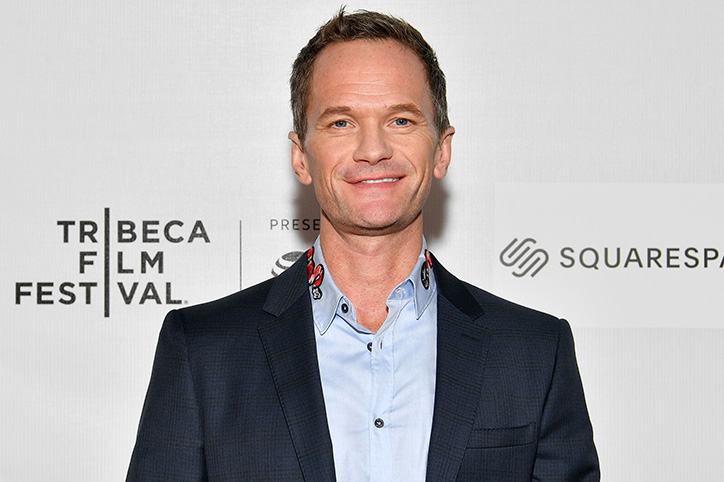 In 2010, Neil Patrick Harris and David Burtka became the father of a set of fraternal twins with the help of a surrogate. During an interview with People, Harris described the process.  "We found an egg donor anonymously through a hilarious process of looking at people's profiles and then an amazing surrogate who had helped a same-sex couple before," he said. "And then we inserted two eggs, one with my sperm, one with David's sperm and they both took."
Burtka added, "When we first found out it was fraternal twins, we were thrilled. We don't know whose is whose, but it's amazing how different they already are. She is all girl and he is all boy." The couple decided to become parents after being married for seven years. "We just wanted to wait until the timing was right," Harris explained. I always thought I'd make a good parent, but I was single and led a solitary life for many, many years. Then I met David, and he had experience with kids and wanted to have a family too."
Harris then revealed what most first-time parents suddenly realize. "I've always been in control of most things, but these two come along and it all changed," The "How I Met Your Mother" star said.
Elizabeth Banks Claims She Felt 'Judged' For Using A Surrogate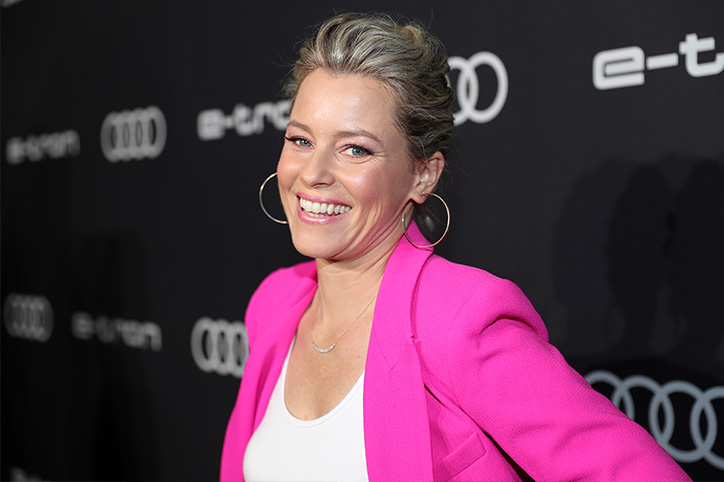 Actor and director Elizabeth Banks met her future husband, Max Handelman, on her very first day of college in 1992. The pair eventually married 11 years later, but were unable to conceive.  "It was a womb issue for me. Embryos wouldn't implant," she told People.  The couple then decided a surrogate was their best option to start a family, but Banks admitted the process was a little scary.
"It's a big leap, inviting this person into your life to do this amazing, important thing for you," she explained. "And it's hard losing that kind of control. But our surrogate is so extraordinary, and she's still in our lives. She's like an auntie." Banks now how two sons through a surrogate. "Like Felix, Magnus was born via gestational surrogate," Banks said in statement (via Center For Surrogate Parenting). "This experience has exceeded all expectations, taught us a great deal about generosity and gratitude, and established a relationship that will last a lifetime. I am also so very thankful to our family and friends for their support throughout this process, as well as the Center for Surrogate Parenting for helping make all this possible."
However, during an interview with Porter in 2019, Banks said she felt "judged" for using a surrogate, but hopes her journey can inspire other women on the same path. "I definitely think I'm still judged for what I've done and that people don't understand my choices, but I don't feel I owe anybody any explanation," she said. "And, if my story helps people feel less alone on their journey, then I'm grateful for that."
More About Surrogacy: