servings: 16 mini sandwiches
prep time: 10 minutes
cook time: 5 minutes
total time: 15 minutes
Ingredients:

8 slices sturdy white bread
½ cup pesto genovese sauce (I used store-bought)
12 ounces fresh mozzarella, thinly sliced
1 large tomato, thinly sliced
½ cup basil leaves
cooking spray
salt and pepper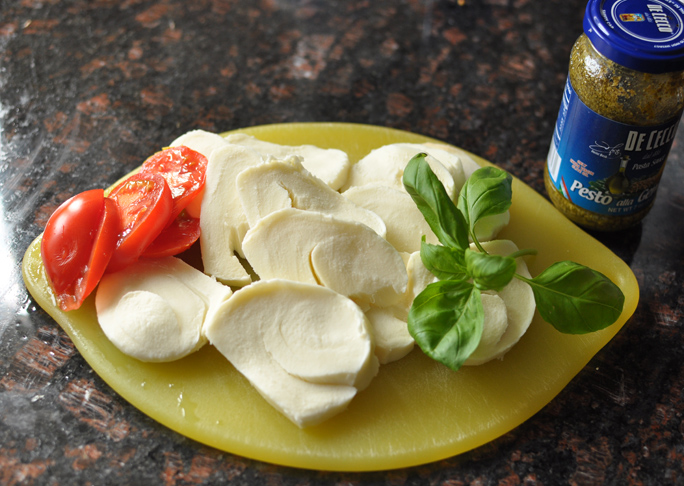 Instructions:

Step 1: Place bread slices onto a flat surface. Spread 8 of the slices with pesto sauce.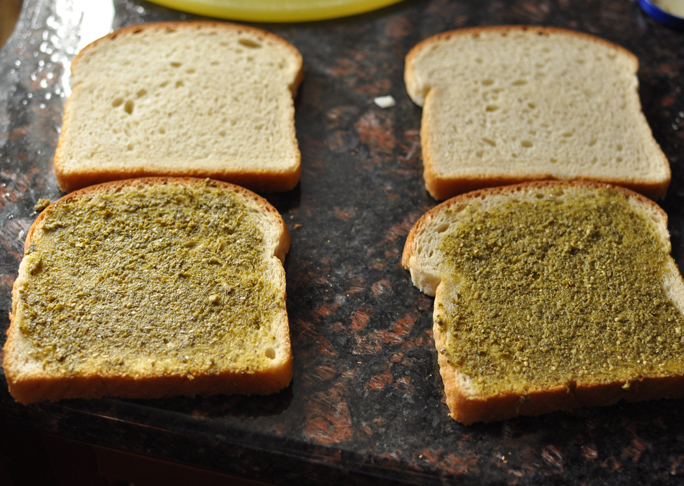 Step 2: Evenly distribute mozzarella, tomato, and basil leaves on top of each of the pesto dressed slices. Top each sandwich with remaining slices of bread.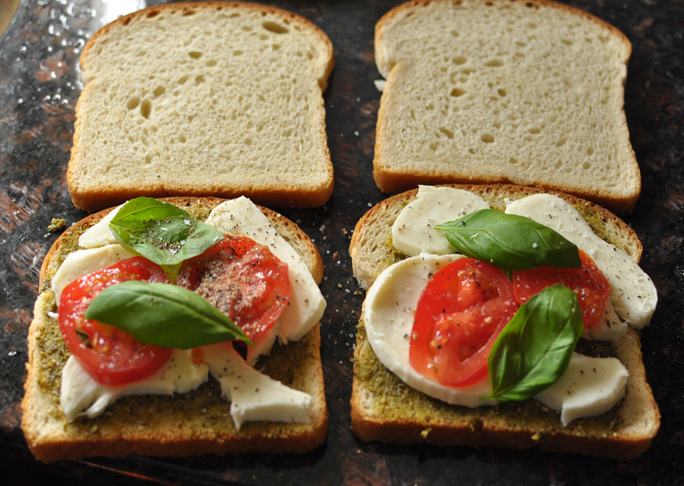 Step 3: Spray each panini with cooking spray on both sides.
Step 4: Preheat two large skillets over medium heat.
Step 5: Place two panini into each skillet. Use a second heavy skillet to press down the top of the panini to help the sandwiches brown and the cheese melt. Cook panini until golden brown on both sides, about 2 minutes per side.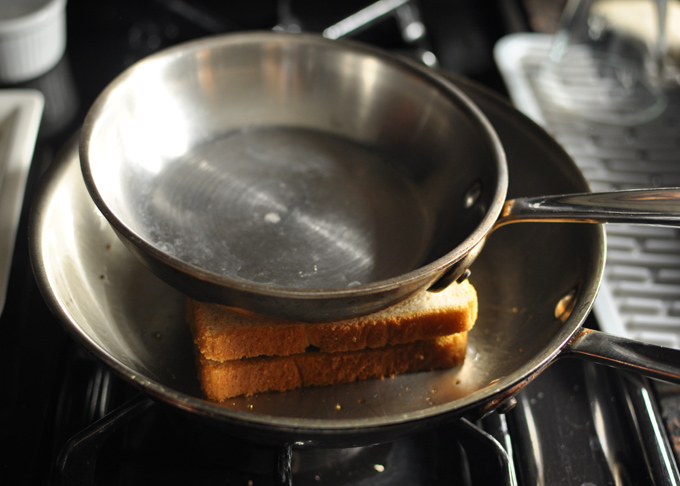 Step 6: Remove panini from skillet. Cut crusts off of panini and cut each into 4 triangles. Serve warm.
Want more Appetizer Recipes?