Attending to family and friends, being thankful and stuffing ourselves silly with food. There is much to be done during Thanksgiving. However, when you have kids, especially young ones, it can be overwhelming to participate in the celebrations. Here's a guide on how to celebrate Thanksgiving the lazy way, without missing out on the fun aspect of the holidays.
Thanksgiving brings to mind many things, especially hours spent in the kitchen with a hot oven and simmering pots and pans full of side dishes. And of course, there's cleaning that needs to be done before relatives arrive. However, does it have to be that way? Sit back, relax, pour a glass of wine and enjoy reading the Lazy Moms' Guide to Thanksgiving.
Do Not Host Thanksgiving
We know it's tempting to help out and to take the weight off your friends and family, and your relative might have already hosted last year, but it wouldn't hurt to host it again this year, especially if you offer to take the load when they are busy. It is important to acknowledge that you have children at home, and you are beyond busy.
Besides, let's be honest, that house of yours is bound to be a mess with little ones running around. A quick little dusting isn't going to do the trick when you have young children, and one doesn't have the time for a deep clean when they have kids. This year, let someone else deal with the planning of the Thanksgiving dinner.
Bring Readymade Food or Pre-Packaged Items to the Dinner
Now that Thanksgiving dinner is at someone else's house, you will most likely need to prepare something to bring with you to the gathering. Resist the urge to cook or bake when you already have too much on your plate.
Instead, consider picking up soda for all, some plastic utensils and/or pre-packaged fruit. You can also go for pre-packaged food items that only require you to pop them in the oven before it is ready to eat. Don't feel guilty, because every mom deserves a break after juggling their work (whether it be housework or office work) and caring for children.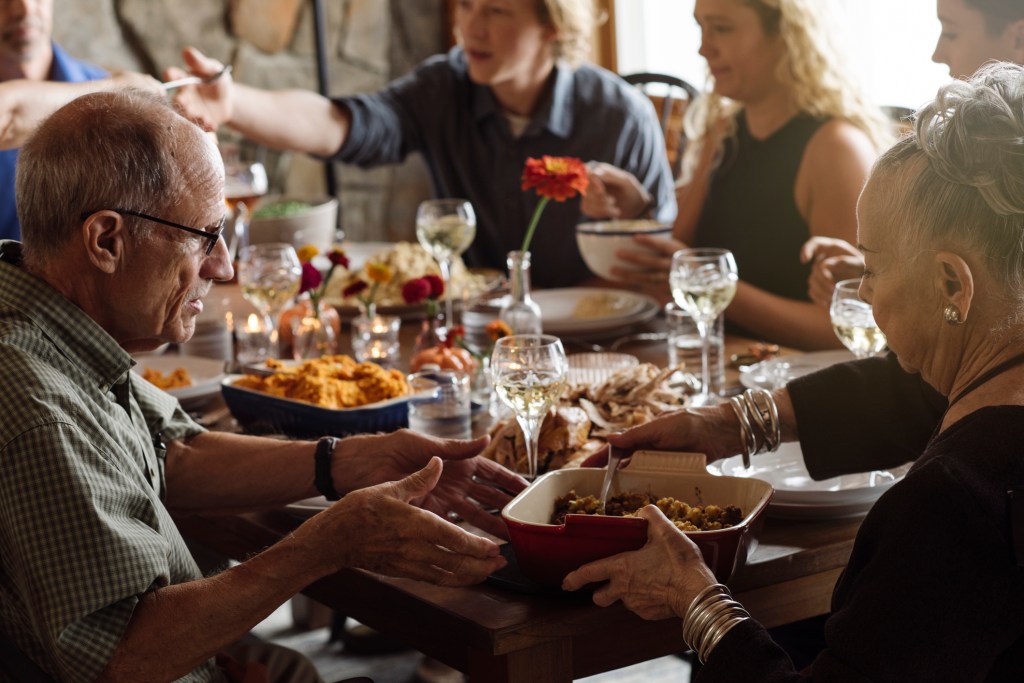 Dress Your Kids Extra Cute
When you arrive at the holiday gathering, make sure your kids are looking especially cute. Dress them in grandma's favorite sweater and add hair bows or hair gel, as needed. This dressing step is very important to your freedom because when they look adorable, it gets easier to hand off your little ones to truly enjoy dinner in peace. You take care of them all year round, so let someone else watch your kids for the rest of the evening. Share the joy that your kids bring you with everyone.
Take Your Time To Enjoy the Dinner
Now that your hands are free, fill them with a glass of the beverage of your choice. You might feel bad watching your family members and friends working away in the kitchen. You might even want to help, and this is perfectly natural. However, give yourself the time to enjoy the holiday and wine and dine while you still have the chance.
When it is time to eat, enjoy your meal and take the time to savor the delicacies. Serve your kids first and be sure to place them at the kids' table. Give them big old plastic cups of soda that are guaranteed to keep them quiet for the duration of the dinner.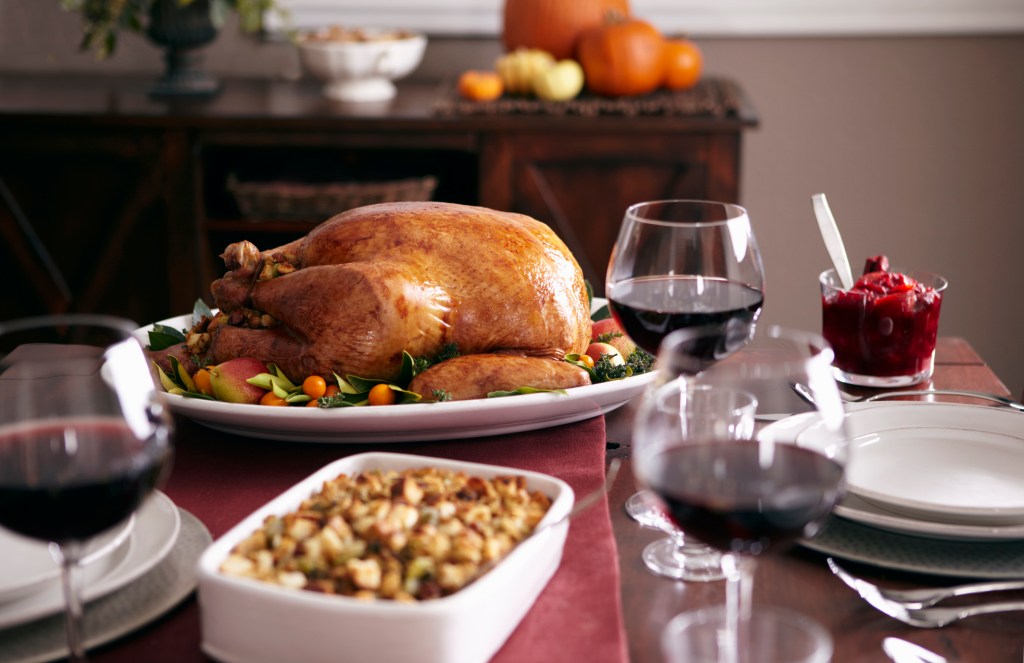 Skip the Clean-Up Duty
Wrap up your meal a little before everyone else and volunteer to keep the kids entertained and out of everyone's hair during clean-up. Take it easy and simply put on a movie for the kids, flop back down on the couch with the little ones and enjoy some movie time.
When it is time to say goodbye, congratulate yourself on successfully executing a lazy mom's Thanksgiving after following this handy guide because it can be hard to resist the urge to help out during the holidays. Also, take the time to be thankful for a loving family, wonderful friends and a rare day to relax and unwind, which can be hard to come by once you have kids.