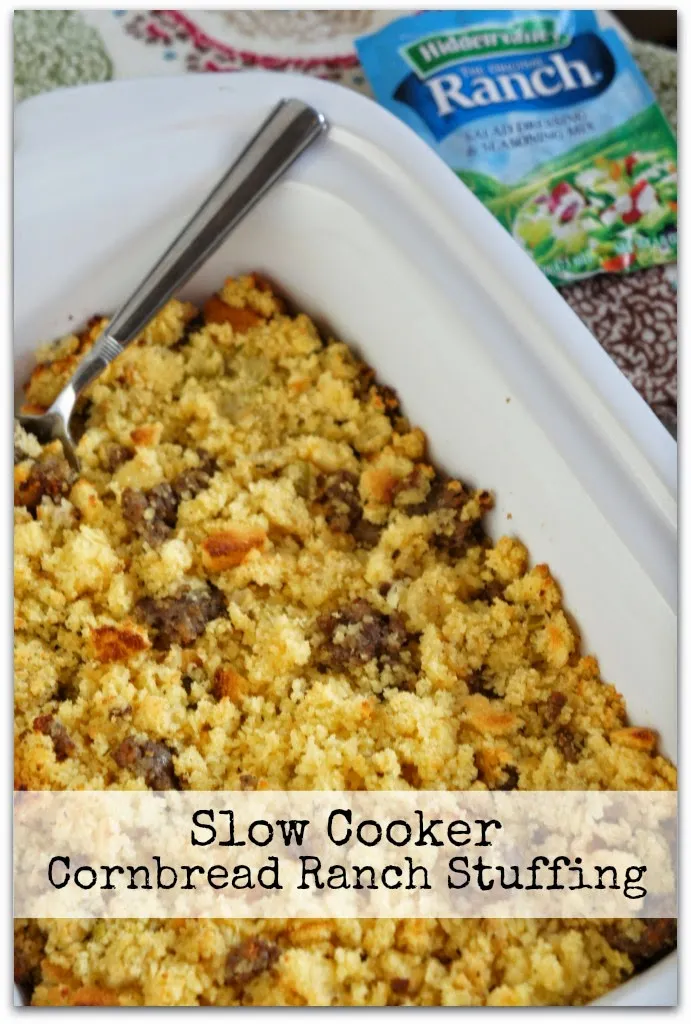 Have you ever been in charge of Thanksgiving dinner? It can be a mad rush to get all the side dishes and the turkey ready and timed exactly right. That's why I'm a huge fan of using a slow cooker for anything you can. The slow cooker really gives you the flexibility to serve dinner when you're ready. If the dish made in the slow cooker is done cooking early, simply turn the slow cooker to warm and serve when everything else is ready. It keeps the food hot and ready when YOU are.
Thanksgiving would not be complete without stuffing! Cornbread stuffing with sausage is a must. Instead of using a bunch of seasonings why not make a cornbread ranch stuffing by using a packet of 
Hidden Valley® Original Ranch® Salad Dressing & Seasoning Mix? It's super flavorful, and you get that ranch flavor that we are all a fan of!