When things are extra busy, we all appreciate quick, easy, healthy and well rounded weeknight dinners four our families. And this is one of my favorites, especially because when I serve it, both of my super picky boys clean their plates!
servings: serves 4
prep time: 15 minutes
cook time: 15 minutes
total time: 30 minutes
Ingredients:
1 pound extra firm tofu
½ cup low sodium soy sauce
4 tablespoons honey
4 cups broccoli, roughly chopped into small pieces
2 cups cooked brown rice
grape seed oil for the pan
Preparation:
Step 1: Set up a plate with a double layer of paper towels, remove the tofu from the package and place it on the towels. Use another paper towel to pat the top and sides.(You want to absorb as much liquid as possible.)
Step 2: In a shallow baking dish (about 9 X 9 inches), whisk the soy sauce with the honey, and cut the tofu into bite-sized pieces (½ inch – 1 inch).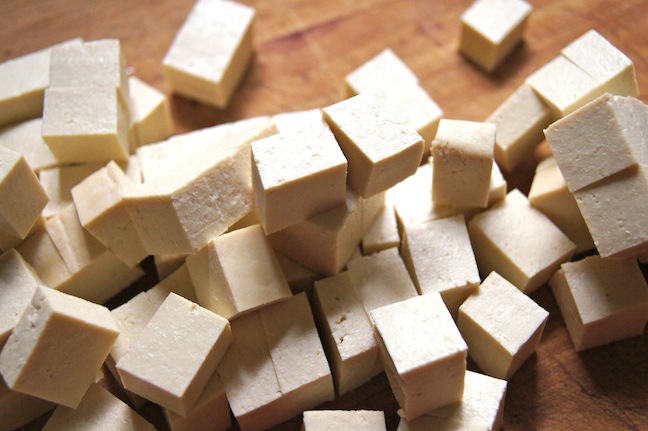 Step 3: Add the tofu to the baking dish, and be sure they are completely coated with the soy-honey mixture.  Let the tofu marinate at room temperature for at least 10 minutes.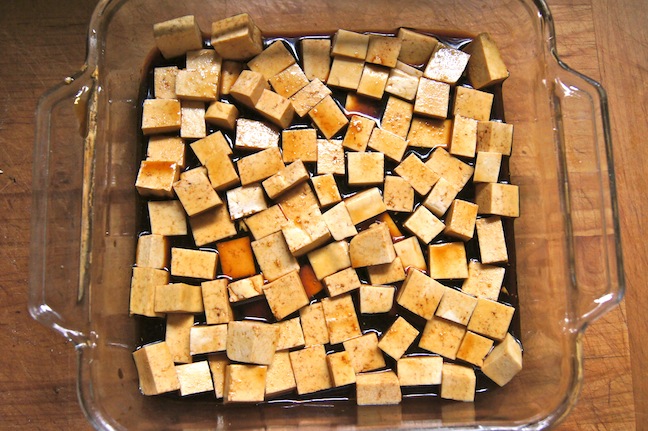 Step 4: Wash, dry, and cut the broccoli into small pieces.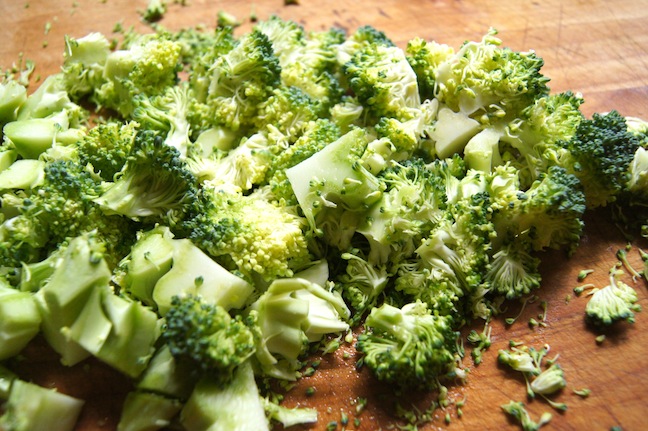 Step 5: Coat the bottom of a large sauté pan with grape seed oil, and place it over medium-high heat.
Step 6: Add the tofu and cook for about 5 minutes, stirring once or twice.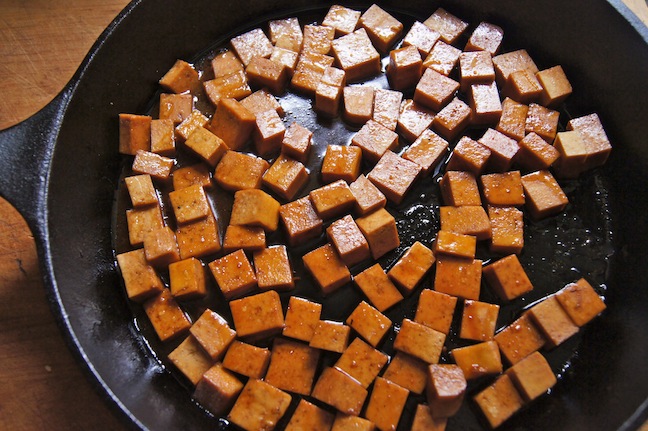 Step 7: Add the broccoli and cook for about 2 minutes.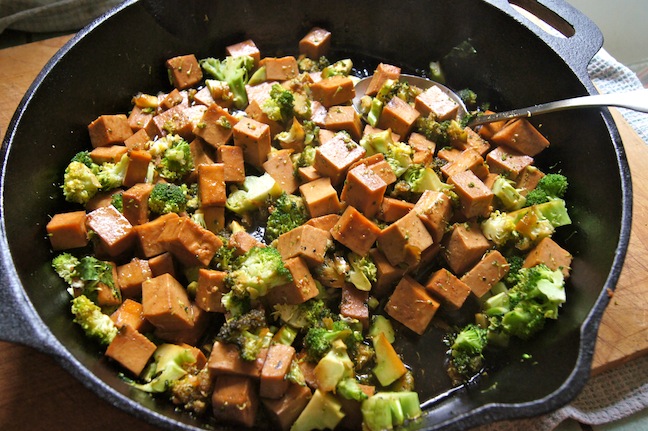 Step 8: Cover the pan with a lid or foil, reduce the heat to low-medium, and let it steam until the broccoli is tender, 5 to 8 minutes.
Step 9: Add the cooked rice and stir to be sure everything is evenly combined.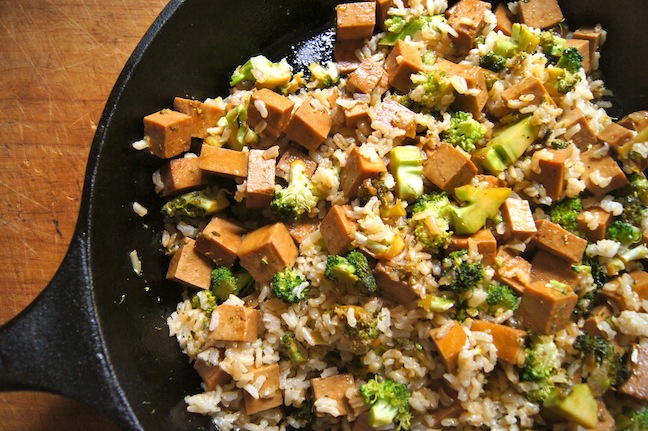 Step 10: Heat just until he rice is warm and serve.
Find more delicious recipes from Valentina Kenney Wein at Cooking on the Weekends.