I prepare it in the morning and let it simmer all day long, filling the house with tantalizing scents. When it's time for dinner, I simply serve it with an easy grilled cheese sandwich or side of healthy baked chicken. This is the perfect winter's eve dinner to make your family feel cozy and satisfied.
serves: 4
prep time: 15 minutes
cook time: 4 hours (slow-cooker)
total time: 4 hours 15 minutes
Ingredients:

1 shallot, finely chopped
3 tablespoons olive oil
2 cloves garlic, finely chopped
2 28 ounce cans whole tomatoes with juices (for a total of 56 ounces)
2 cups low-sodium chicken broth
6 fresh basil leaves, torn
1 tablespoon granulated sugar
2 tablespoon balsamic vinegar
2 large handfuls baby spinach, washed and stems trimmed and coarsely chopped
Preparation:

Step 1: In a small pot over medium heat, warm the olive oil. Add the shallots and stir until softened. Add the garlic and stir for one more minute. Scrape the softened shallots and garlic into the slow-cooker.
Step 2: Pour the tomatoes, chicken broth, and torn basil leaves into the slow-cooker. Turn to high heat and cook for 3 hours.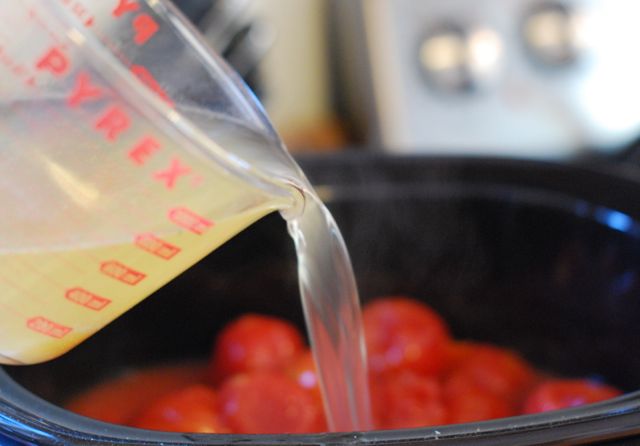 Step 3: At the 3 hour mark, use a hand blender to puree the tomatoes. Alternatively, you can scoop the soup ingredients out of the slow-cooker and into a blender or food processor; process until smooth, and once blended, return the mixture to the slow-cooker.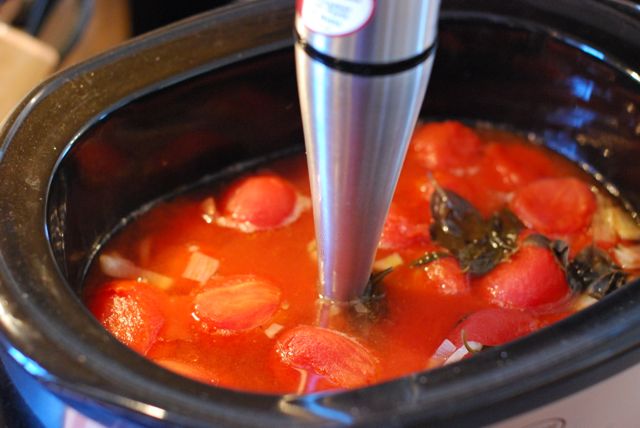 Step 4: Add the spinach, sugar and balsamic vinegar to the soup and stir it in the slow-cooker. Turn the slow-cooker to low heat and cook for one more hour.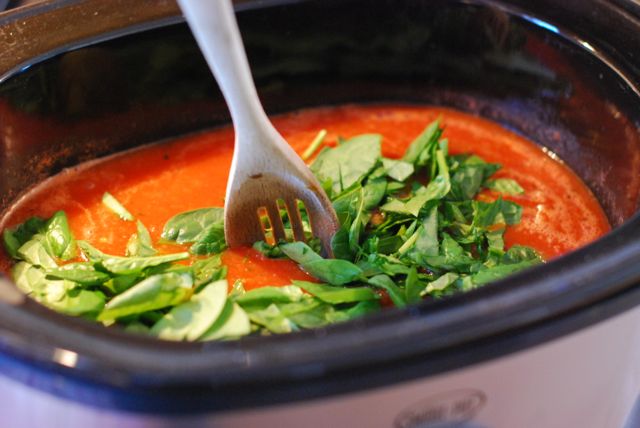 Step 5: After 4 hours, keep the soup warm until you are ready to serve it! Sprinkle the tops of each bowl with a little Parmesan cheese before serving.
Want more winter recipes?
Kelsey Banfield blogs at the naptime chef.