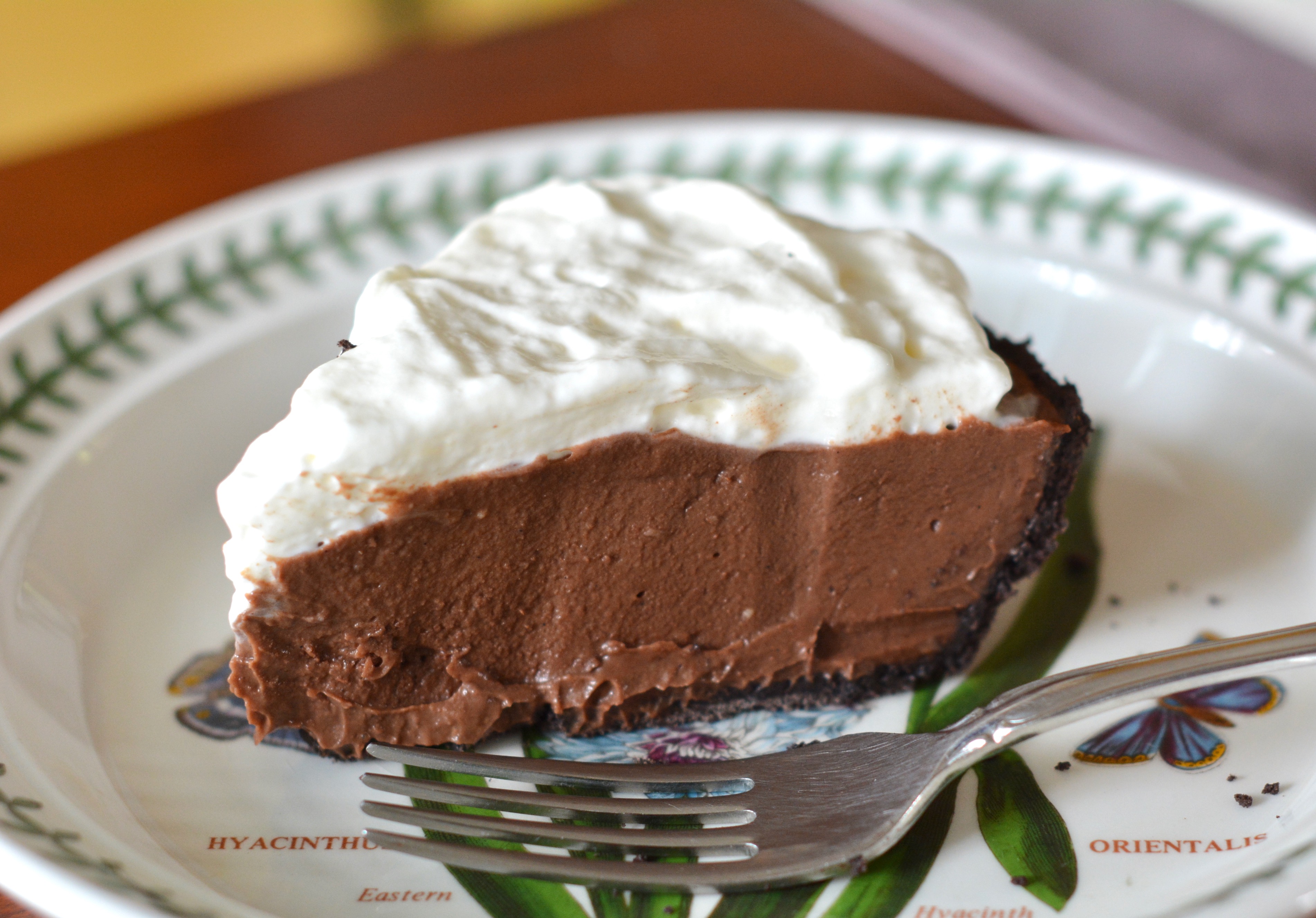 I'm a complete chocoholic so when I was trying to come up with a summer dessert for a barbecue recently, I decided that a chocolate cream pie was the way to go. No fussy crust and…chocolate. To make it even more decadent, I decided to make one with a chocolate crust — so I came up with this Chocolate Cream Pie with Cookie Crust.
Now, this isn't your ordinary pudding from a box chocolate cream pie. The melted chocolate in this recipe is enhanced with a touch of vanilla and espresso powder, making it worthy of a nicer dinner party, too. The extra steps are well worth it but if you are short on time, you can buy the cookie crust (I won't tell!) or make it from scratch.
If you are looking for a chocolate cream pie recipe that is so delicious that you could eat a slice of it every day for the rest of your life, then follow the steps below. You can thank me later!