I can eat Thanksgiving food every day…seriously, I'm perfectly capable of eating the same thing every.single.day (at least for a few weeks at a time). But most people aren't that way. Countless pounds of food go to waste every year after Thanksgiving.
This holiday, make the most of your leftovers and get creative with post-meal recipes.
For example, Clinton Hall executive chef Darryl Harmon tells us that his favorite thing to do the day after Thanksgiving is to take leftover pulled turkey and heat it up in gravy with stuffing, cranberry sauce, baked apples and vegetables. "Then I take mashed potatoes and add a dusting of flour and sear them on a griddle to make potato pancakes. Then I put the turkey and all of the rest in between the potato pancakes and you have an amazing leftover sandwich."
Keep reading for more recipe ideas!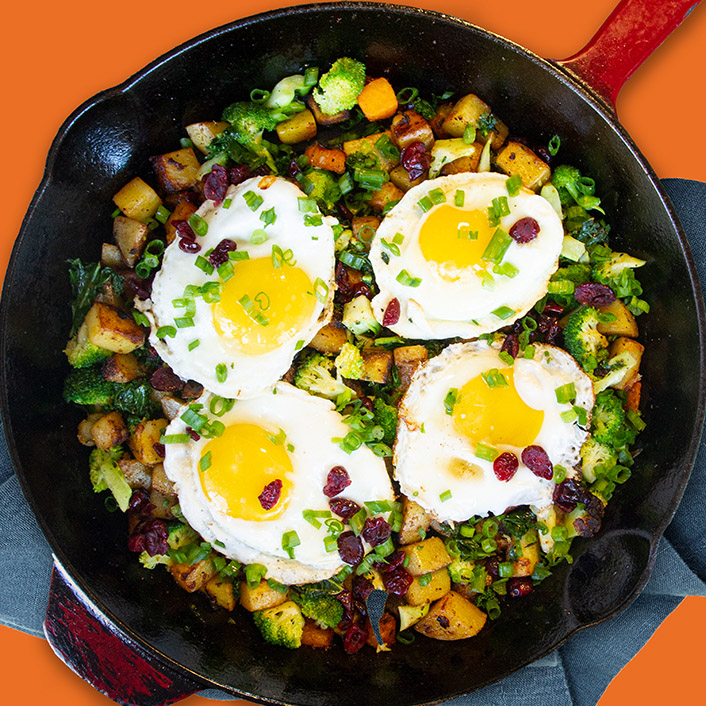 Morning Veggie Hash (serves 4) by Kidstir, a brand that makes fun cooking kits for kids
2 tablespoons oil, divided
1 cup roughly chopped kale (ribs removed)
1 cup roughly chopped broccoli
1 small red onion, medium dice
2 cups chopped potatoes, or any root vegetable
1 cup chopped acorn squash (peeled and cubed)
½ teaspoon paprika
½ teaspoon garlic powder
¼ teaspoon salt, plus more to taste (table salt)
½ teaspoon pepper, plus more to taste
4 tablespoons butter, divided
4 eggs
toppings: chives, dried cranberries, pecans
optional additions: cooked turkey, ham, or sausage
Heat 1 tablespoon of oil in a large pan over medium-high heat. Add kale and broccoli, and sauté for 5 minutes or until tender. Remove and set aside.
Turn heat to high and add 1 more tablespoon of oil to the pan. Carefully add onions, cook for 2 minutes, then add potatoes, squash, paprika, garlic powder, salt, and pepper. Cook until tender and browned, 15-20 minutes.
Turn off heat. Mix in the kale and broccoli, taste, and adjust seasoning if needed.
In a nonstick pan over medium heat, add 1 tablespoon butter. Carefully crack egg into the pan, and cook 3-4 minutes or until whites are set. Remove from pan, set aside, and repeat.
Season eggs with a little salt and pepper and place on top of the hash. Sprinkle with toppings, and enjoy!
For the acorn squash: Peel first as best you can, slice off a piece to make a flat bottom, then dice and peel off any remaining skin. As the hash cooks, you may want to adjust the temperature lower after the veggies are nicely charred.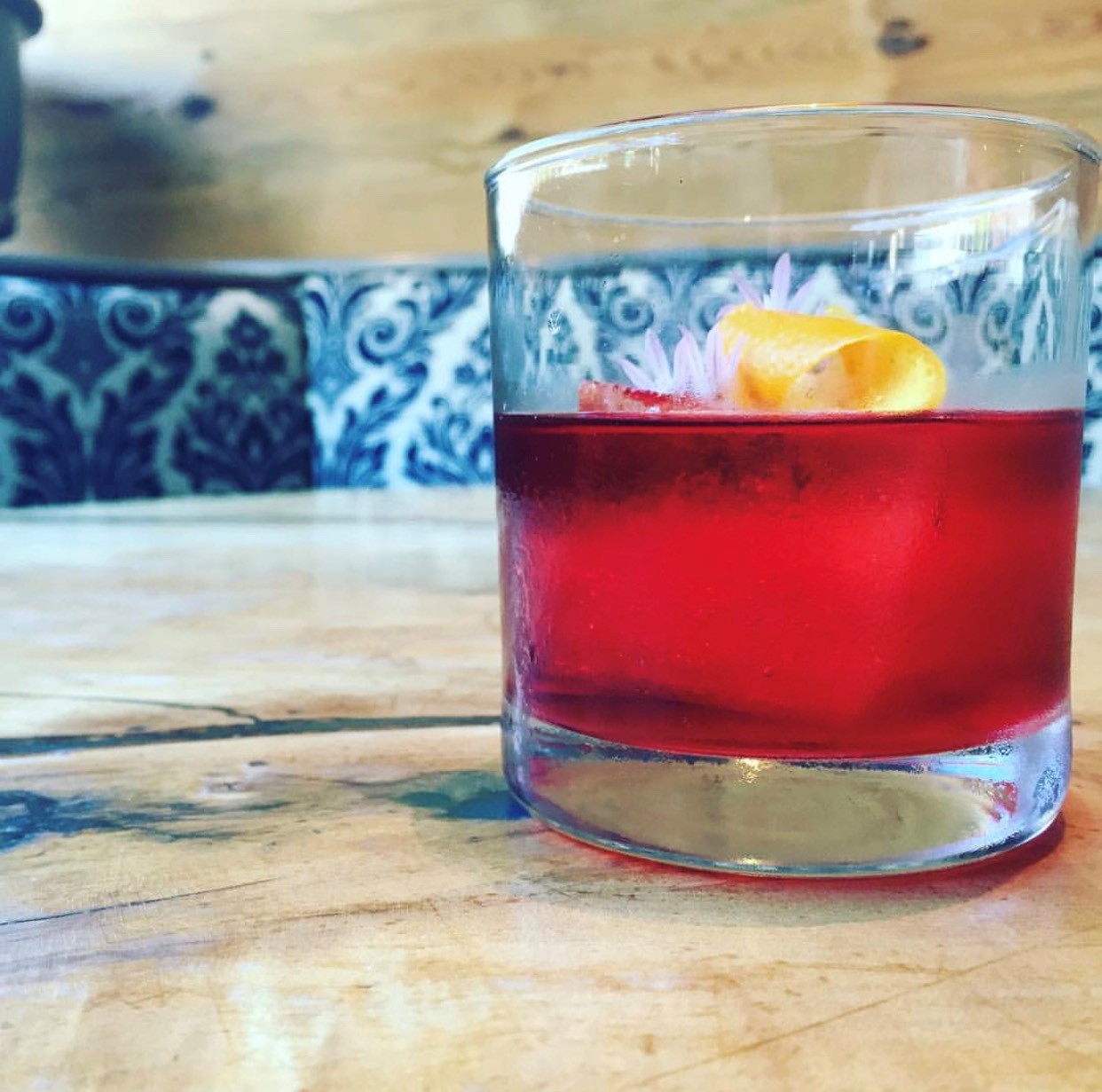 Cranberry Negroni (serves 4) by Puritan & Company owner, chef Will Gilson
8 oz. Ocean Spray Cranberry Juice
4 oz. Gin
2 oz. Campari
2 oz. Aperol
2 oz. sweet vermouth
2 oz. dry vermouth
Orange twists and fresh cranberries for garnish
In cocktail shaker, combine juice and liquors; add ice cubes and shake. Strain into ice-filled rocks glasses and garnish.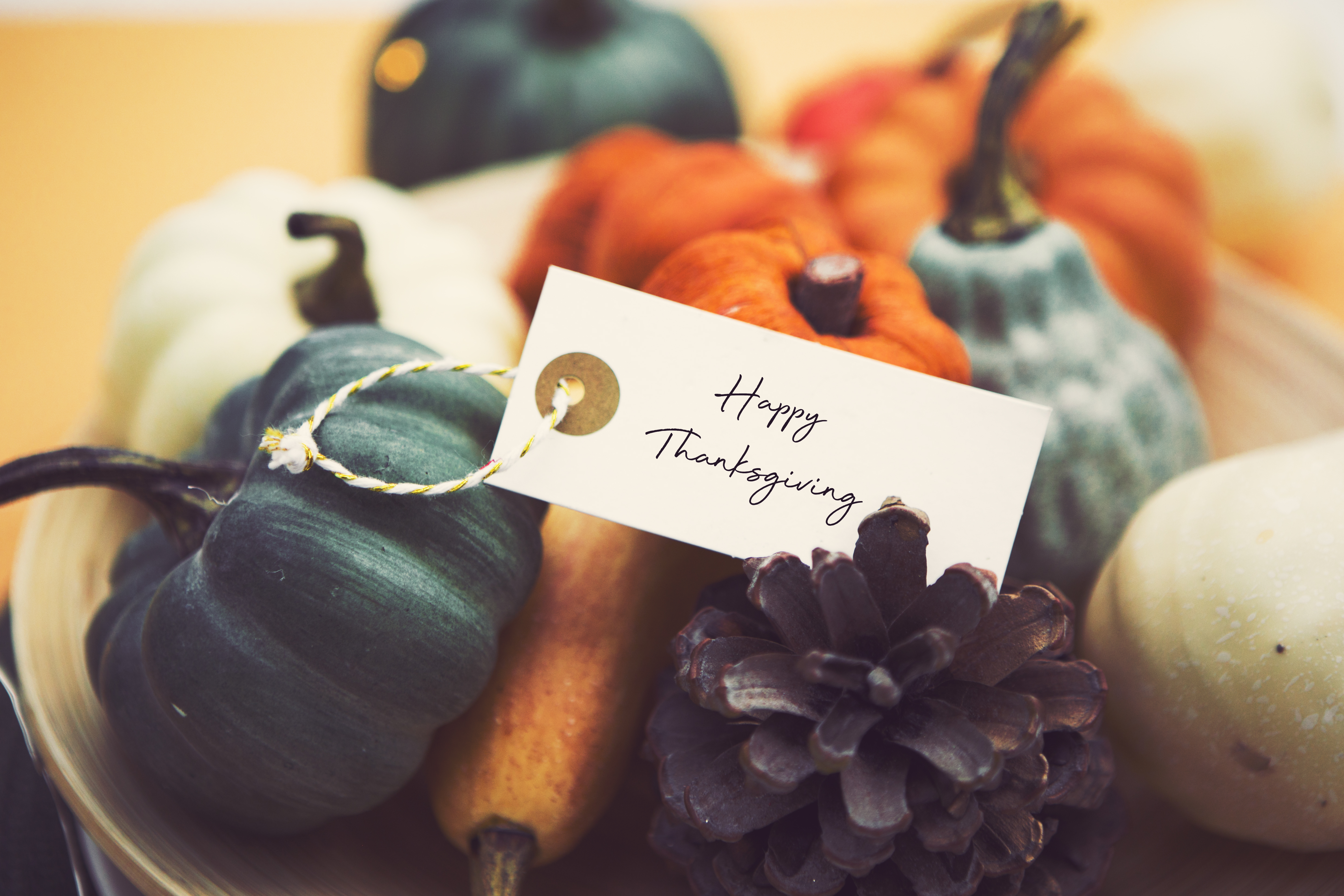 Roasted Turkey Spring Roll with Cranberry Orange Chutney (1 dozen) by Will Gilson
2 cups diced roasted turkey
1 cup mashed potatoes
1 lb Swiss chard leaves
1 cup julienne shiitake mushrooms
1 large onion, diced
2 cloves garlic chopped
12 pieces spring roll wrapper, my favorite brand is TYJ
2 eggs beaten with 1T water
Add 2T canola oil to a large sauté pan over high heat. Add onions, cook stirring until caramelized (about 7-10 minutes), add garlic, shiitakes and Swiss chard. Cook until greens are wilted. Remove from pan. Cool and drain well. Lay spring roll wrapper on a clean flat work surface. Place large tablespoon of mashed potatoes on the bottom third of the wrapper, top with drained vegetables and roasted turkey. Brush edge of spring roll wrapper with egg wash. Fold the bottom corner of the wrapper over the filling, then fold the right and left corner over the top, roll up. It is almost like rolling a large burrito. Lay on cookie sheet seam side down.
To order:  Fry in 350 degree oil or brush generously with canola oil and bake in 400 degree oven until golden brown. Cut into bite size pieces, top with cranberry chutney.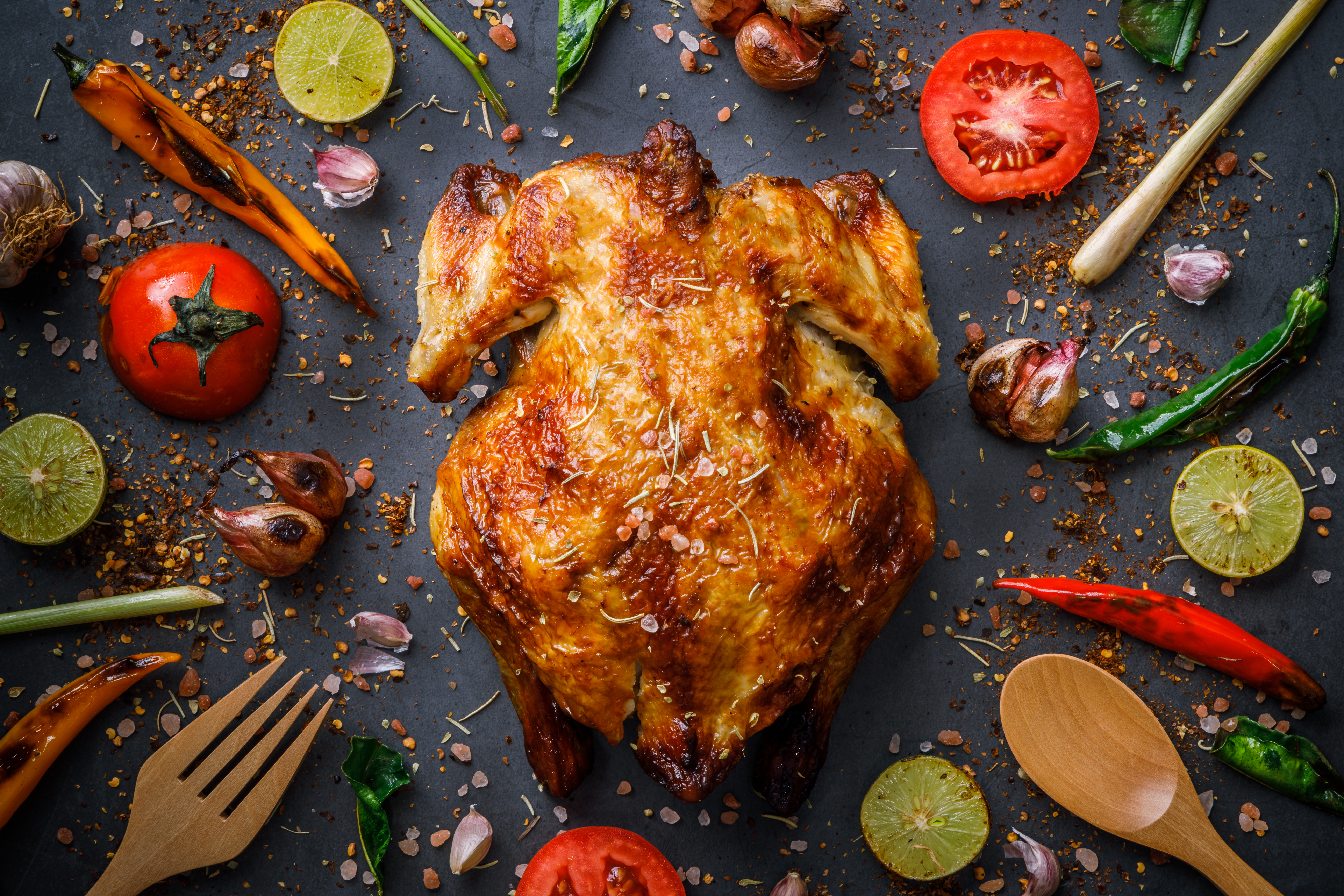 Cranberry Chutney
1bag cranberries
2 cups orange juice concentrate
1 dried bird chili (optional)
Zest of 1 orange julienne
2" piece of ginger, diced (optional)
3 oranges, cut into segments
1T whole grain mustard
Sugar and salt to taste
Put orange juice concentrate, cranberries, chili and orange zest into a pot, bring to boil and simmer for 15-20 minutes. Cool, fold in ginger, orange segments and mustard.
More Thanksgiving Recipes: