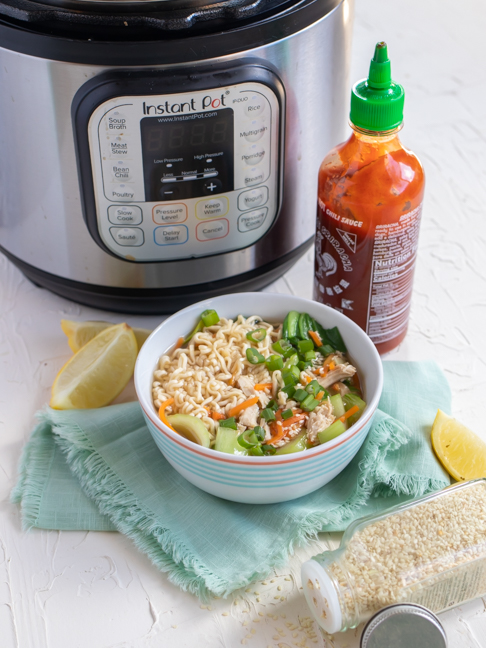 Even after college, ramen never gets old. It does get unhealthy though. As delicious as Cup-O-Noodles is, the sodium content is outrageous. That's why I was thrilled to learn how to make this easy Instant Pot ramen that allows us to enjoy a cheap, easy and healthy meal. Did I mention it's even better than the sodium packets?!
I was a late bloomer when it came to truly enjoying ramen, and now I make it at home at least every two weeks. Using an Instant Pot, this one-pot ramen comes together with chicken, carrots, garlic, boy choy and scallions. My favorite thing about this Instant Pot ramen recipe is how easy it is to customize. You cook the chicken in the broth with carrots, then mix in any additions you'd like. Depending on your favorite flavors, you can add onions, bean sprouts, jalapenos, spinach – whatever you have in the house. I basically treat ramen like a dump dinner.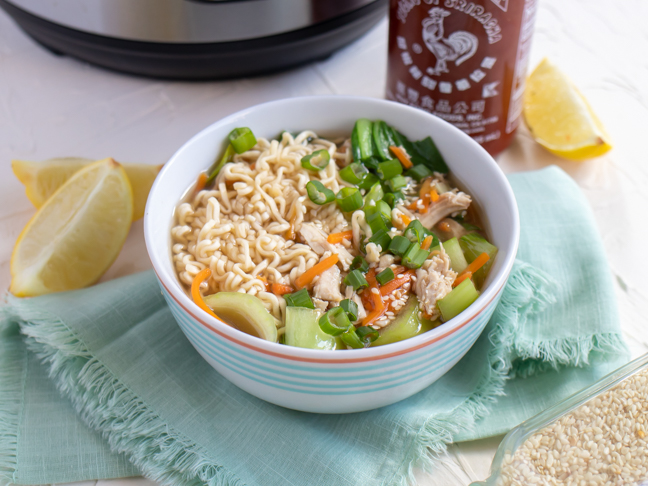 Don't have an Instant Pot to make this ramen recipe? No problem! You can also make it in a pot on the stovetop and just allow more time for the chicken to cook (if using). You can even stir in shredded rotisserie chicken instead of cooking your own! If you're looking for a vegetarian ramen recipe, you can simply omit the chicken and substitute vegetable broth. It will come together even faster then.
I know Instant Pots seem intimidating at first. My mother-in-law has one that she's never used because she doesn't understand it, so I sent her this recipe as a great beginner-friendly Instant Pot recipe. It's a much more grown-up version of a dorm room favorite with plenty of veggies and protein!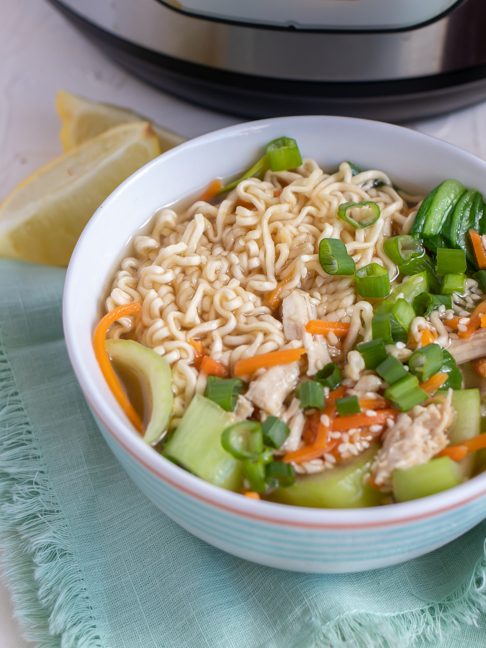 Here's how to make Instant Pot ramen for the perfect weeknight dinner!