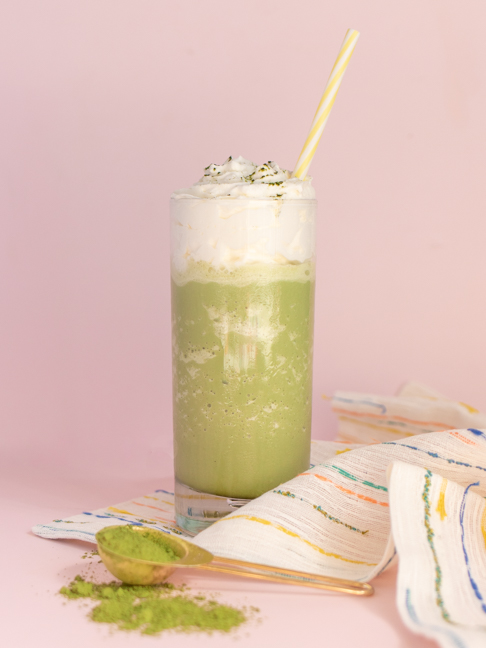 Some days you can barely find the time to shower, let alone find time for a Starbucks run. So finding ways to indulge in Frappuccinos at home is a great time saver AND money saver! Instead of spending $7 on your daily matcha Frappucchino, you can use that money to purchase matcha powder that will make you a dozen copycat Starbucks Matcha Frappuccinos! Customize it with your favorite milk and top it with whipped cream if you want to go all out.
Matcha recipes have been gaining in popularity due to matcha's high amount of antioxidants, fiber, vitamins, smooth texture and bold, delicious flavor. But while you've been mixing this green powder into cakes and smoothies, I find blending it into a Frappuccino at home is most delicious way to enjoy it.
Here's how to make a copycat Starbucks Matcha Frappuccino at home: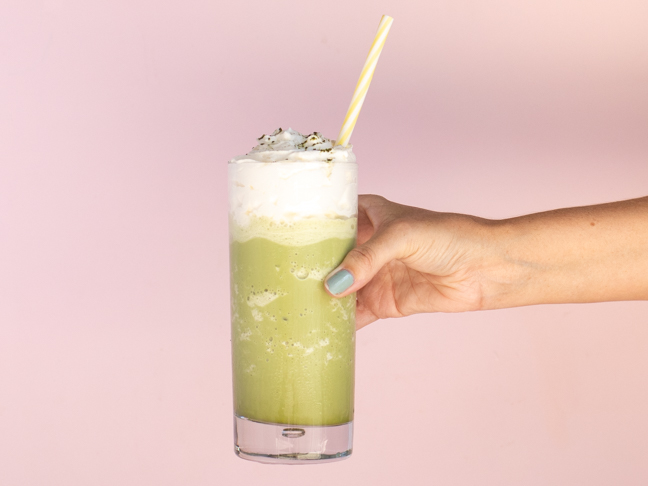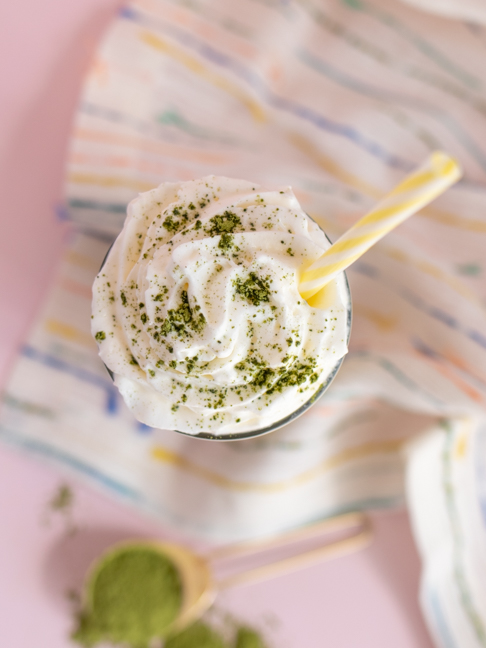 See how to make your own Starbucks matcha frappuccino at home, complete with whipped cream!