If they could, most kids wouldn't mind having pancakes or waffles for breakfast every single day. Unfortunately, pancakes can be time consuming to make on busy mornings and they're not usually the healthiest everyday breakfast. Enter 3-ingredients pancakes! These super easy 3-ingredient pancakes are the answer to both of those problems! Made with mashed bananas and eggs as the primary ingredients, they come together quickly to satisfy hungry families, even when you're in a hurry.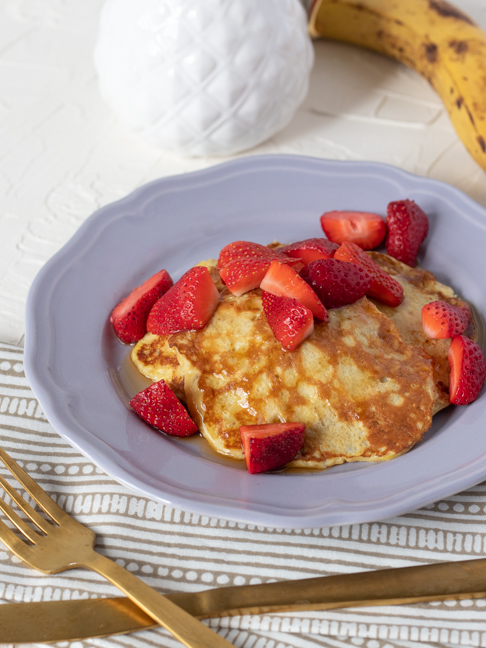 These 3-ingredient pancakes are also gluten free are completely open to interpretation with a variety of toppings, like strawberries, blueberries, nut butters or syrup. If there's leftovers, you can easily reheat them throughout the week too!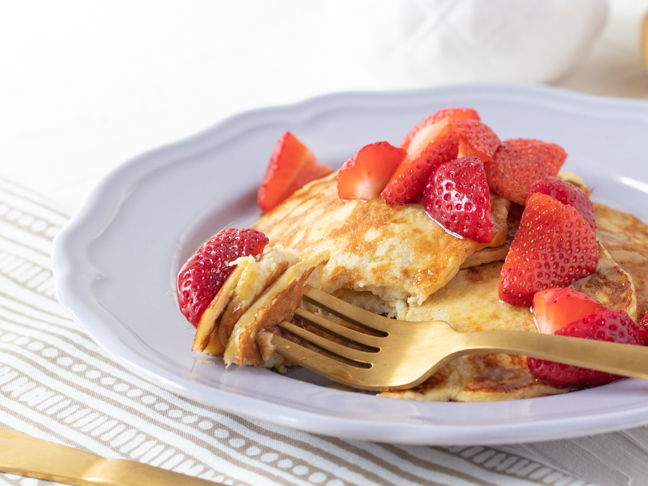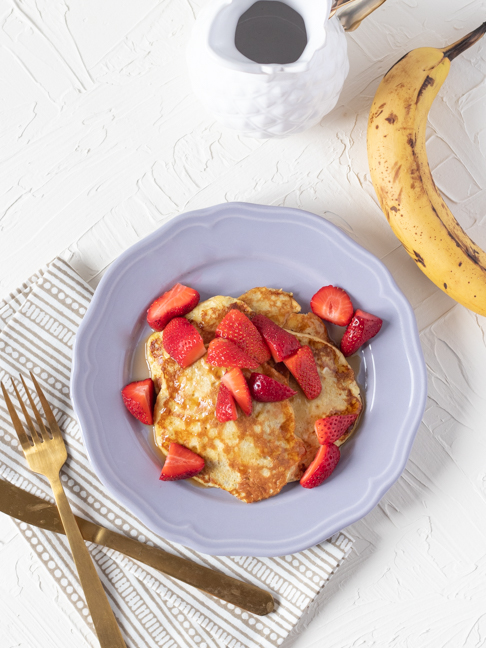 Here's how to make easy 3-ingredient pancakes for the whole fam! This recipe makes 5-6 pancakes.