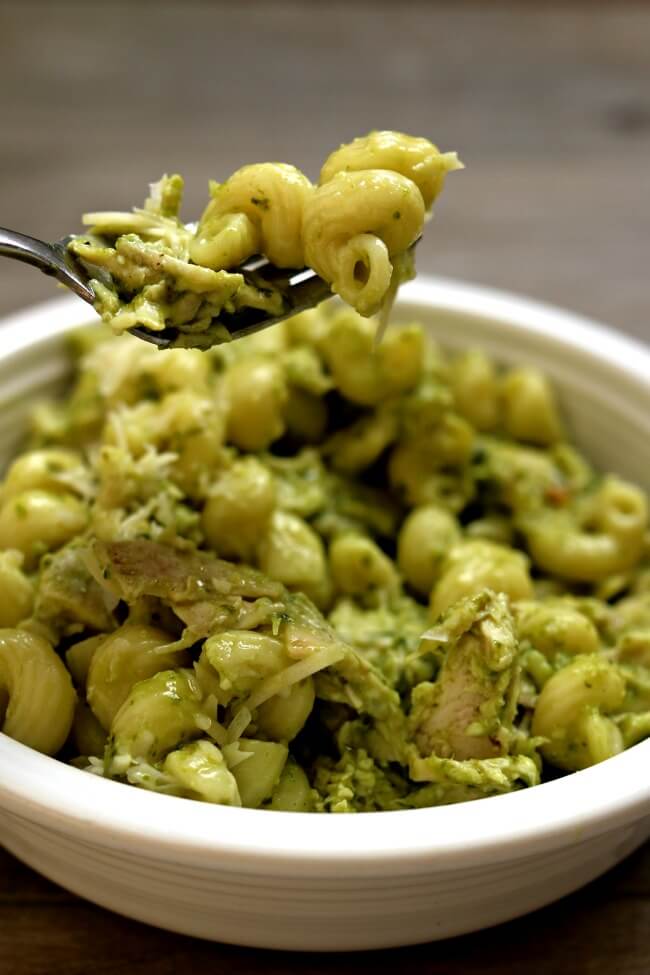 There are few things I love more than pesto. It is so vibrant and flavorful and you can pretty much put it on anything to take to take it to the next level. My favorite dish to make is a creamy pesto pasta with chicken. When tossed with a simple pasta it makes an easy meal that seems somewhat fancy. Pesto is one of those things that you can easily buy at the store to save time, but it's not that difficult to make pesto at home if you are feeling adventurous.
This recipe for creamy pesto pasta with chicken takes just a few minutes to prepare and will quickly take the place of mac and cheese at your house. It's comfort food to the core with a lot of flavor.
I like to buy curly cavatappi pasta or cellentani pasta. But really you can use whatever kind of pasta suits your fancy. Penne, rigatoni, or even spaghetti all work just fine. And If you want to brighten up the dish and add some color you can add in some fresh diced tomatoes. Or if you're a huge fan of mushrooms you can cook some sliced mushrooms with the chicken to add some more texture.
This pesto pasta with chicken recipe is an amazing quick and easy weeknight meal, made – who could ask for anything more? Just make sure you save some leftovers for tomorrow's lunch!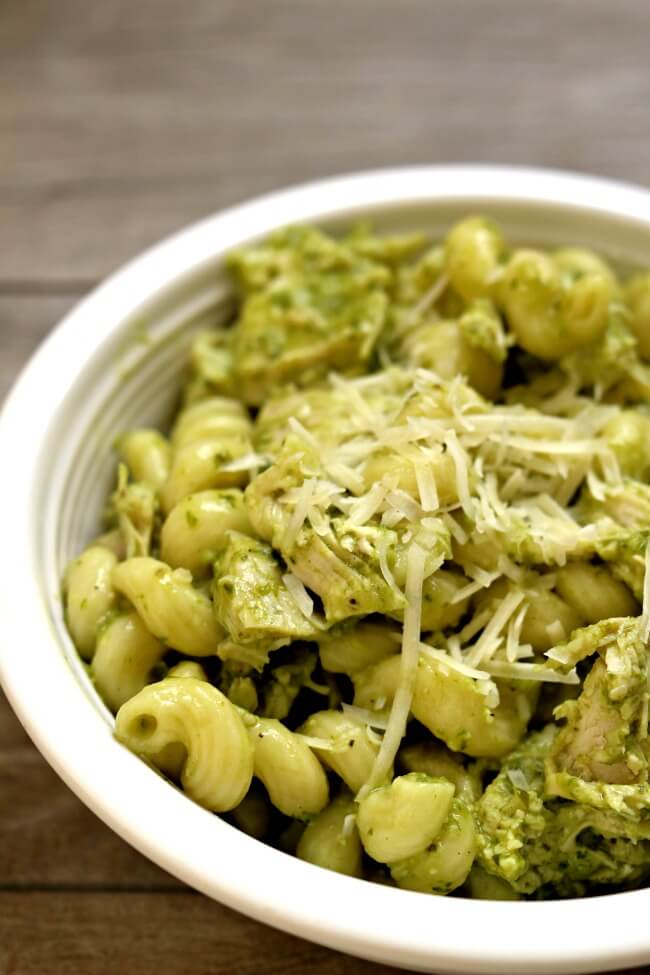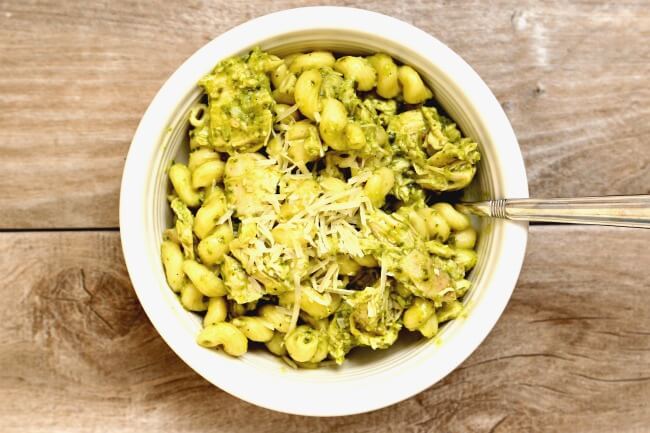 Creamy Pesto Pasta With Chicken