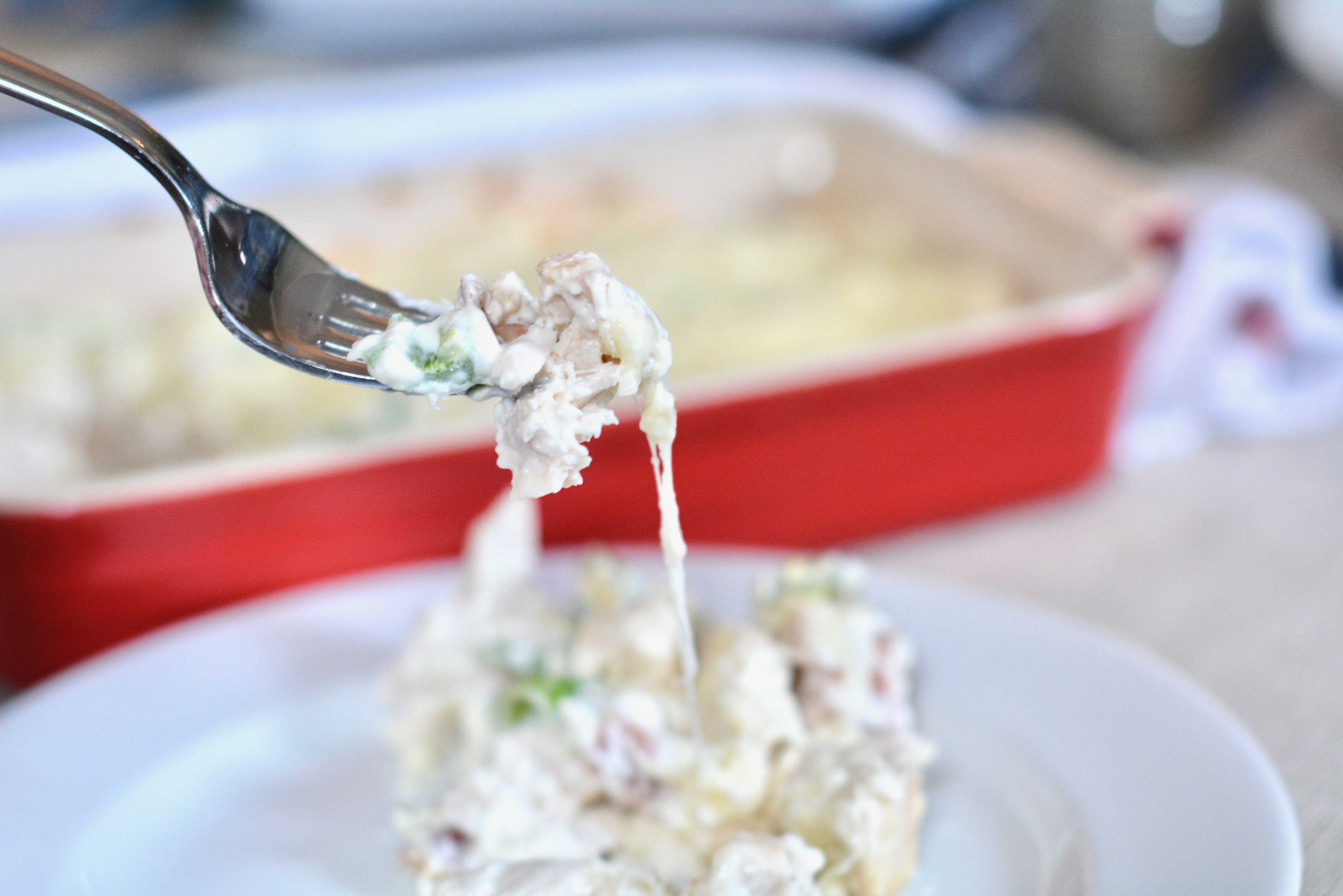 While my family tries to eat healthy, we have a weakness for certain bar food appetizers. And jalapeño poppers are at the top of that list. So you can imagine my family's reaction when I merged the poppers with chicken casserole (another family favorite) for a weeknight dinner. They seriously went bananas. When I make jalapeño poppers at home, I always combine cream cheese with shredded mozzarella (or sharp cheddar if I'm feeling crazy), so I did the same thing with this recipe. Diced bacon adds even more deliciousness to the dish.
I'll admit, I'd read about jalapeño popper chicken casseroles before and was a little bit skeptical as to how it would all come together, but I did my research and made a version I knew would be perfect for my family. First I cooked the chicken and sliced it into small cubes (feel free to use rotisserie chicken), then I mixed it with freshly cooked bacon and jalapeño peppers, and folded into a cream cheese sauce. Then the whole concoction is topped with shredded mozzarella and it slips back into the oven to heat up! Ridiculously easy and tasty.
This jalapeño popper chicken casserole is the perfect dinner for picky kids and adults – it also freezes well for the ideal last-minute weeknight dinner.