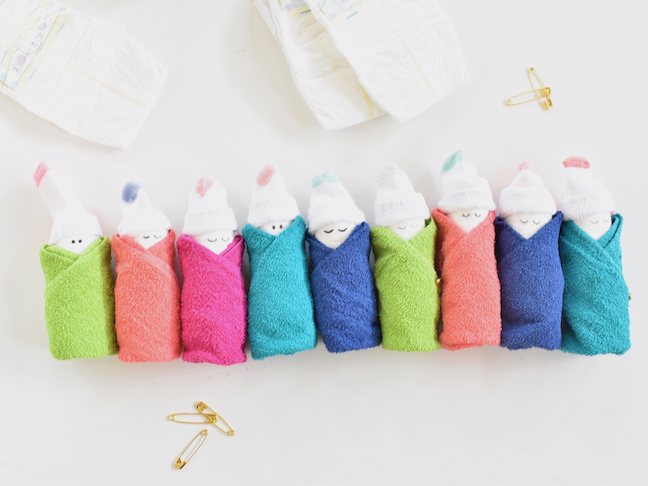 Oh, baby. I have an adorable baby shower activity (and gift idea) for you. It's so precious, it's hard to believe these tiny swaddles, aka DIY diaper babies, are made from diapers. Gone are the days when you not only have to roll diapers, but then design and construct a DIY diaper cake or DIY diaper bouquet. These diaper babies are significantly easier, not to mention the cuteness overload. My daughter has been playing "house" for hours, and she's cradling the diaper baby like it's an actual baby in the creative role play.
They are gender-neutral, really cost-effective, can be made for a baby gift or a fun shower activity, and practical because every new mom needs diapers, washcloths and socks! Now, let's get this rolling party started…
Materials:
Diapers
Washcloths (thin ones work best)
Safety pins
Sharpie, thin
Packaging tape
Infant socks
Instructions: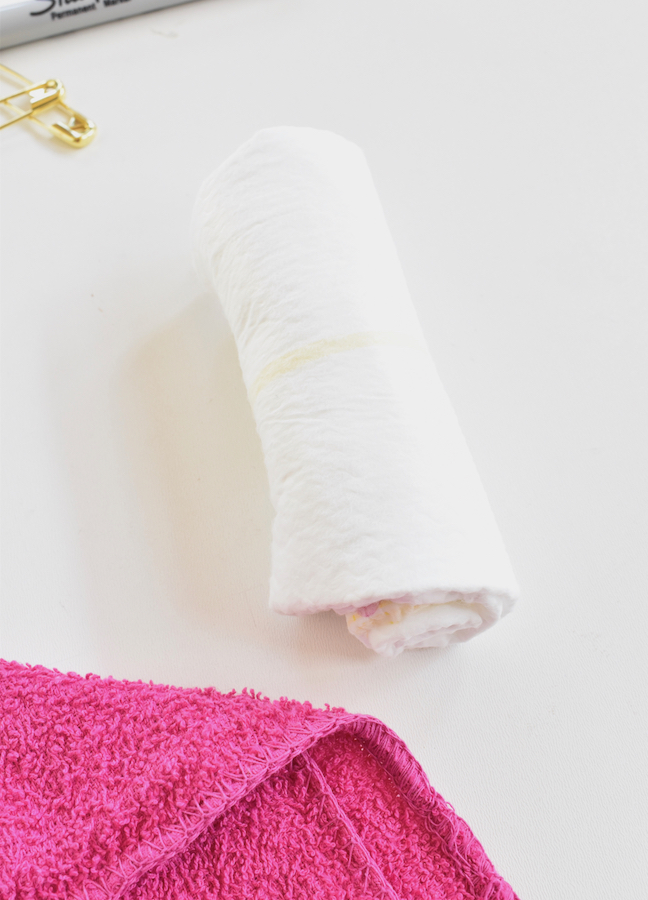 Step 1: Roll the diaper, and seal it with a small piece of tape.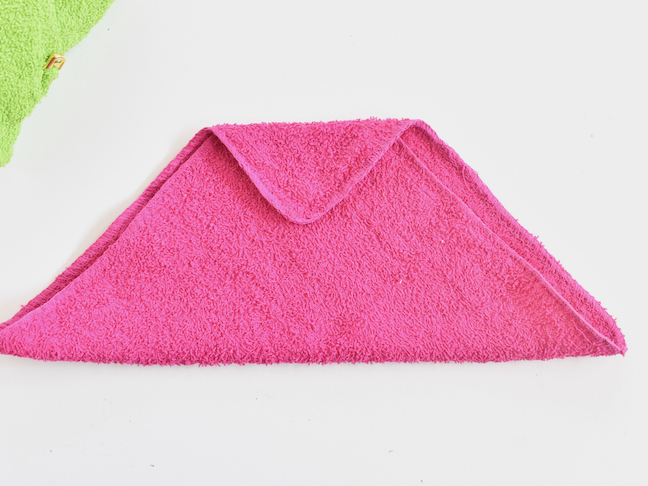 Step 2: Fold the washcloth in half, lay it down with a horizontal line along the bottom, and fold over the top corner.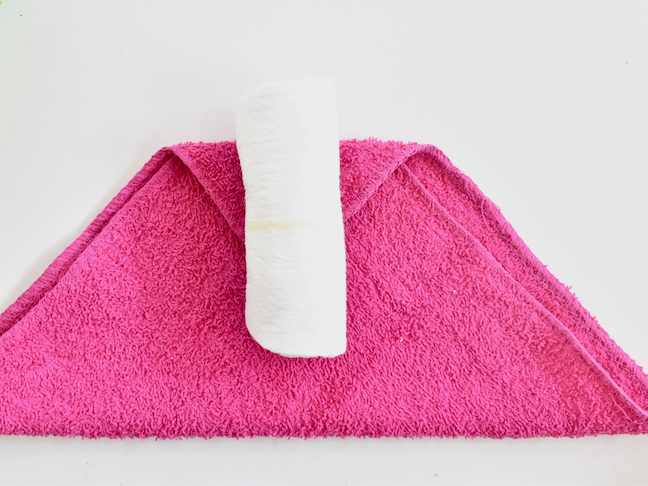 Step 3: Set the rolled diaper in the middle of the washcloth, with the top of the diaper slightly above the washcloth.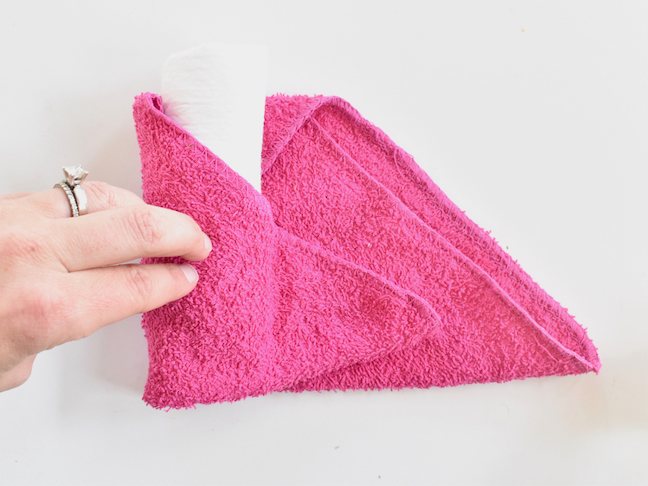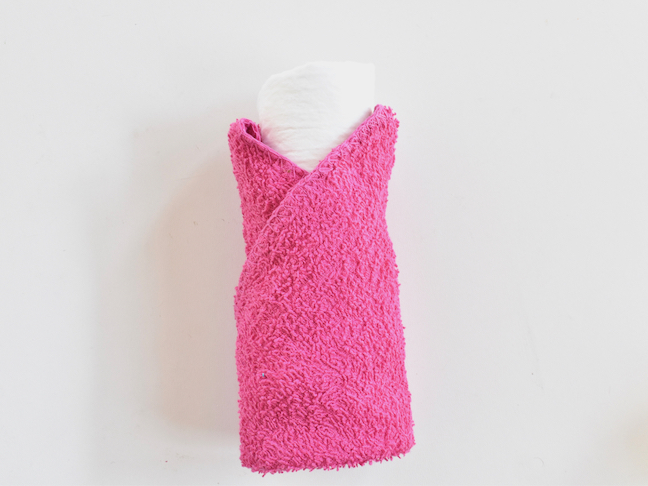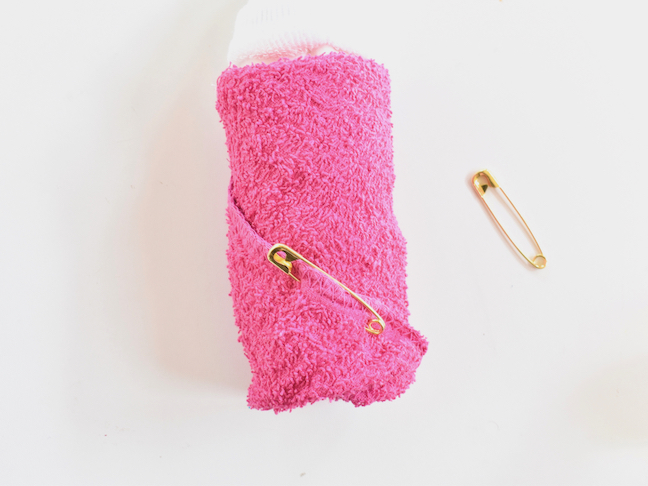 Step 4: Grab one corner (either the right or the left) and pull it over the diaper. Next, do the same thing to the other side. At this point, you should have a cute diaper burrito. Insert a safety pin to the back of the cloth swaddle so it stays in place.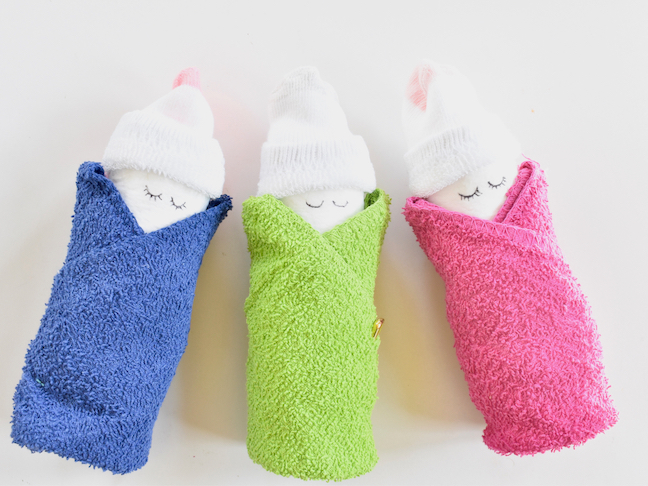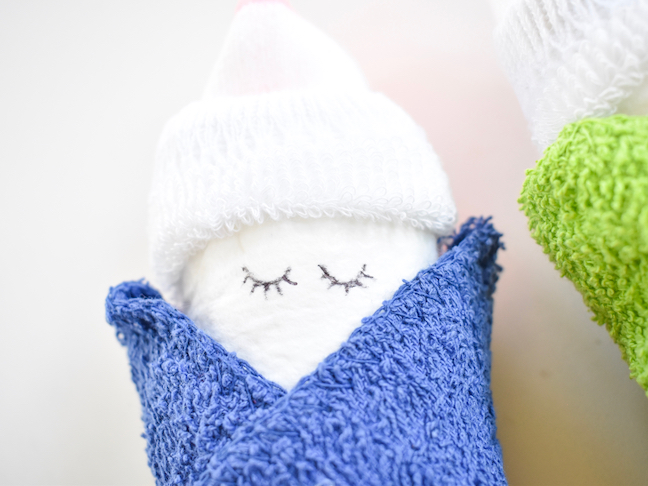 Step 5: Add a cute sock, aka "beanie" on top. Next, add cute little eyes with the Sharpie. You can add open eyes, sleepy eyes and eyes with eyelashes.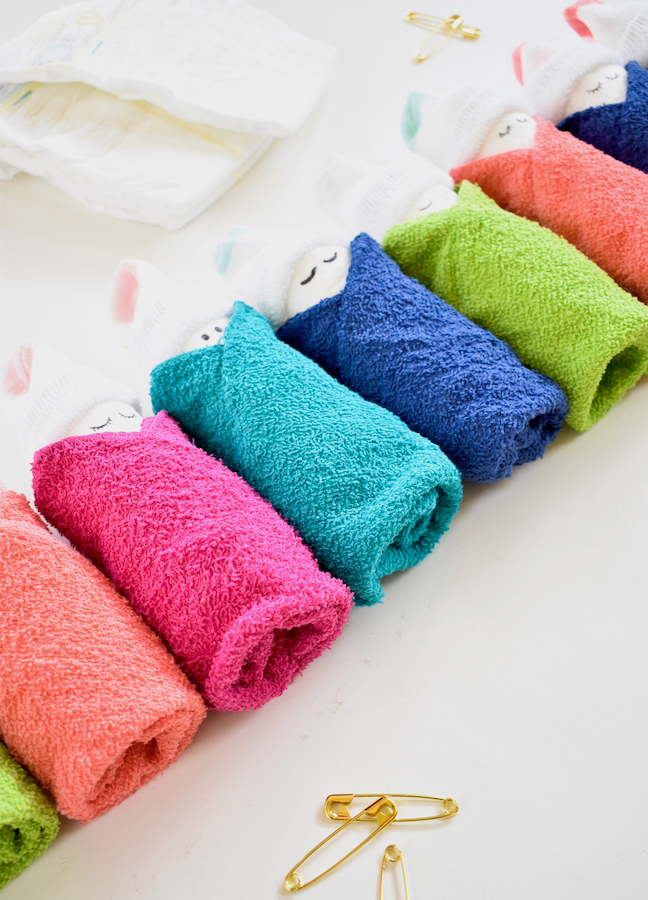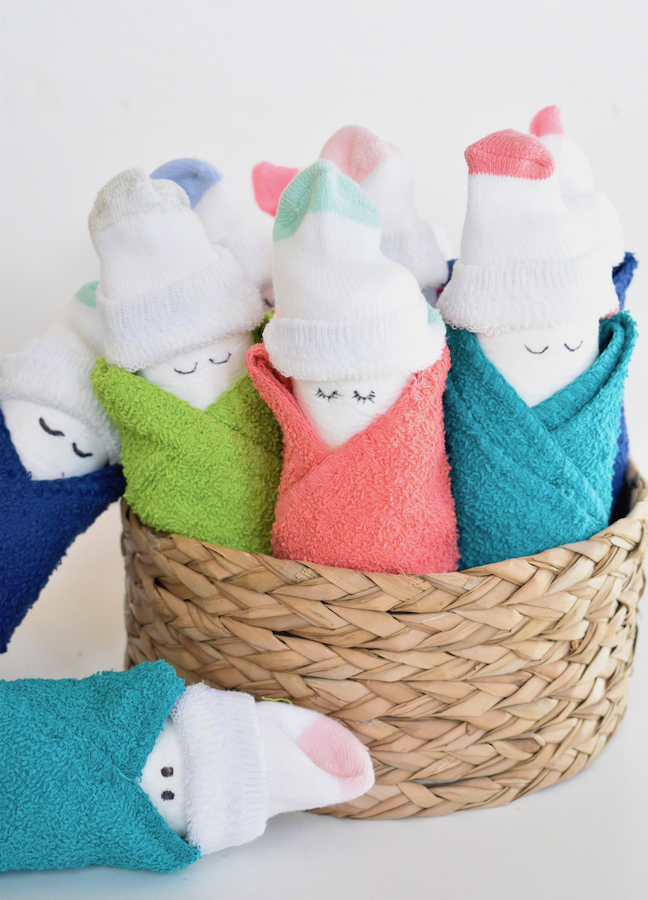 More DIY Baby Shower Ideas: