This mini Christmas tree decorating activty is fun for all ages. I'm tempted to decorate several for the mantle. Guess what it's made from? An ice cream cone! Keep reading to see the tutorial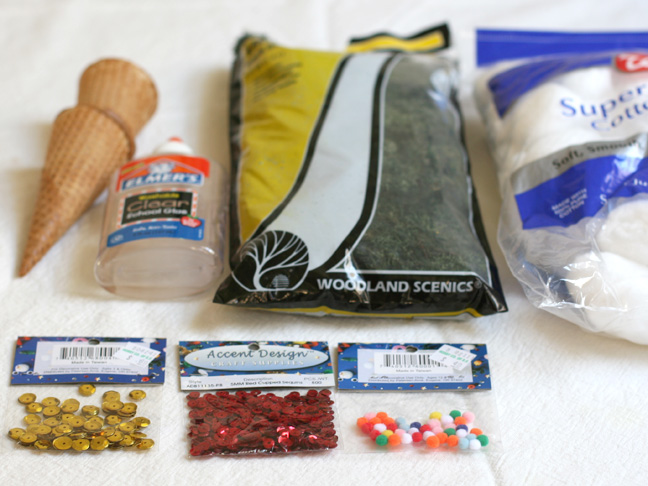 Supplies:
Ice cream cones
Glue
Litchen moss
Cotton balls
Sequins and mini pom poms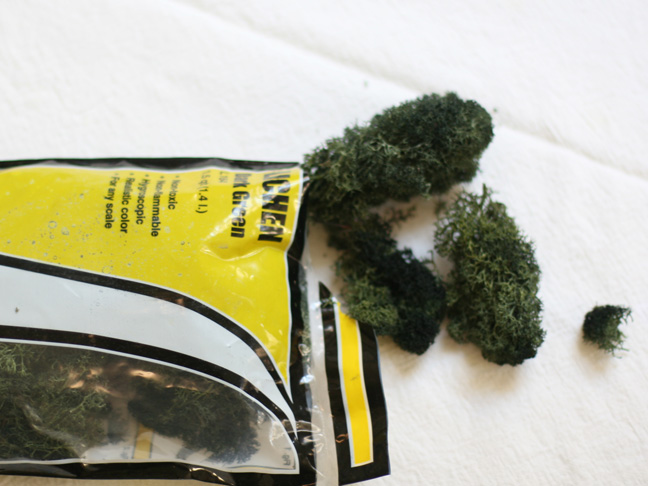 This stuff is probably not familiar to you. It's only familiar to me because I live literally down the street from this hobby store which has all kinds of cool/random stuff. It's lichen moss, used in model train displays and you can buy some here online. This bag here cost me $9 from my local hobby store, which might be a better option if you have one in your town.
Anyway, open it up and break it into small pieces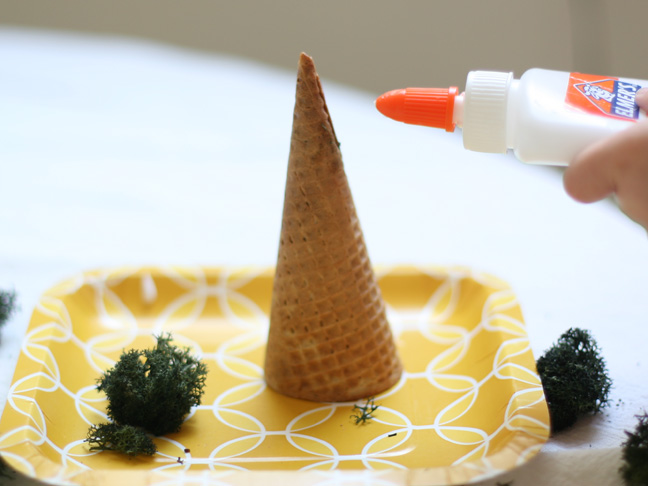 Have your child apply glue to the cone in small spots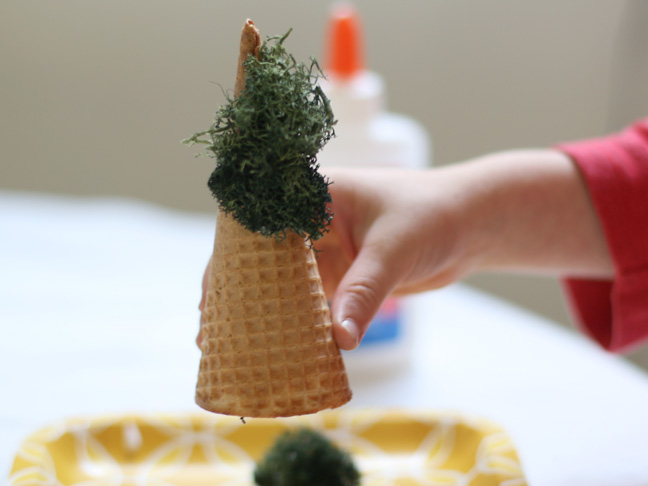 And then press the pieces of lichen to the glue to try and create an even layer around the cone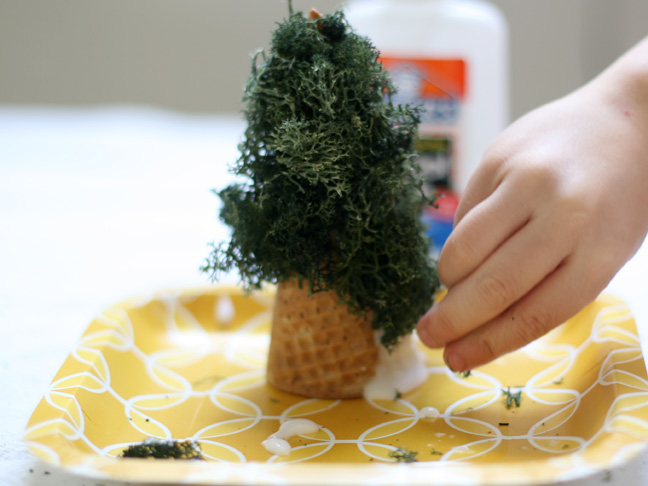 Do the same all the way around the cone, adding glue and then pressing on the lichen pieces until it's all covered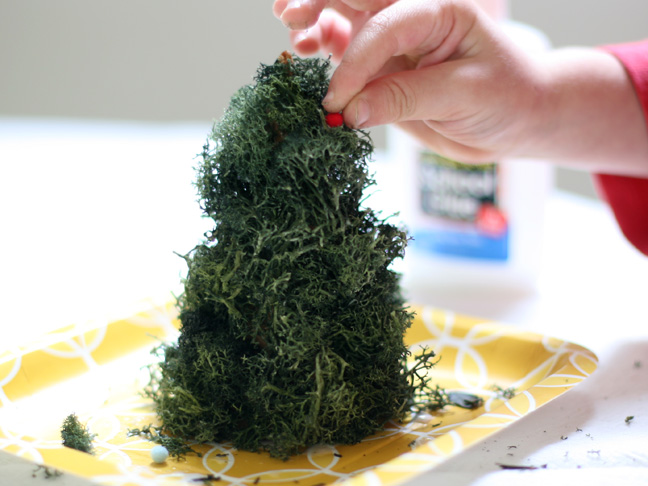 Now to decorate! Ooh this is the fun part! It was way harder than it should have been to try to art direct Henry's project. Have them add drops of glue and then stick the poms poms and sequins on the tree.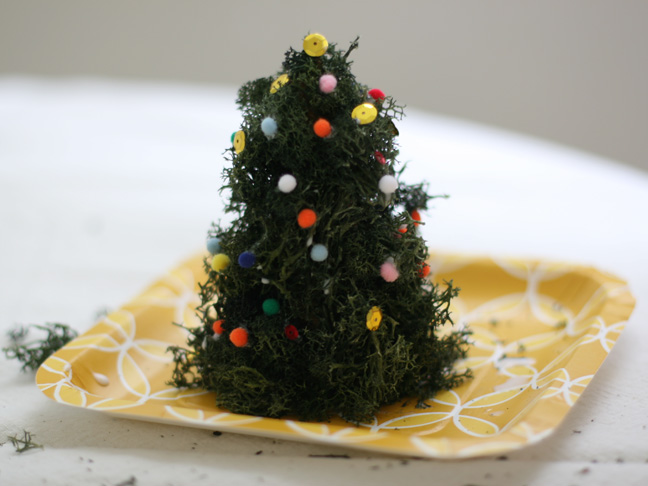 Cover the whole tree with decorations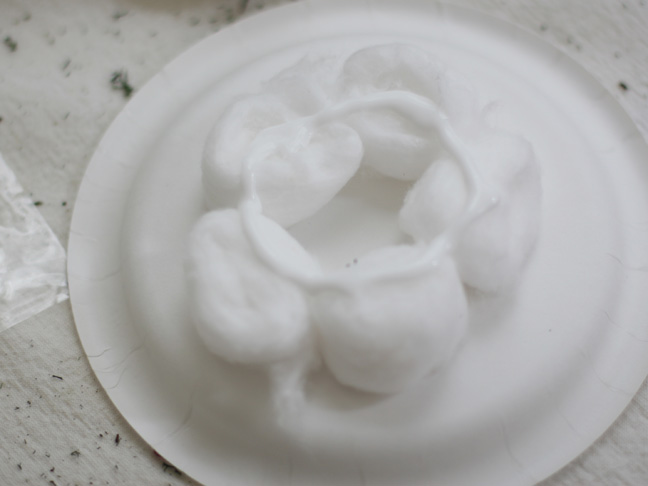 Flip over a plastic plate and add the cotton balls in a circle, dropping a line of glue on top as shown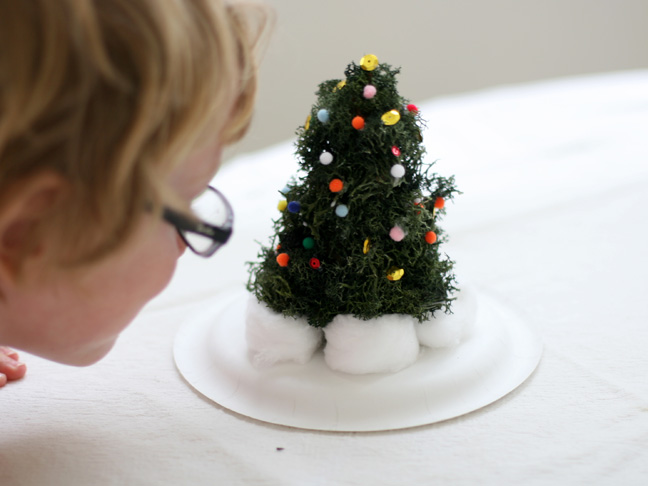 Place the tree on top of the cotton balls for a pretty snowy setting. Now you've got a lovely mini tree decoration for the table!