There has been lots of talk this past year and a half about school, remote learning, masks and vaccines for school. If you ask me, there's a far more interesting topic when it comes to school. I'm talking about teachers, of course.
Without teachers, my family would be a hot mess during this pandemic. I'm so grateful for teachers and how they've kept us afloat during this difficult time.  They've supported our family even while handling their own childcare challenges and other difficulties that sprung up for so many during the pandemic.
My husband and I are parents to a 1st grader and a 4th grader who attend public school in California. When the pandemic started, my daughter was still in preschool and my son was in the middle of second grade. Thankfully, my daughter's preschool only closed for a short time and then reopened, but my son's school was closed to in-person learning for the remainder of second grade and the better part of third grade.
Like many parents, we never imagined school would be closed that long. Maybe that optimism was to protect ourselves from the terrifying reality of a year of remote learning.
My husband worked from home with the kids with the help of a babysitter for a few hours a day, while I continued to work most days in the office.
My daughter is super needy, and wants to sit in someone's lap all the time. My son has attention deficient hyperactivity disorder, which he was diagnosed with smack in the middle of the pandemic because hey, why not? Behaving has been an issue for him since Pre-K, although he's excellent academically.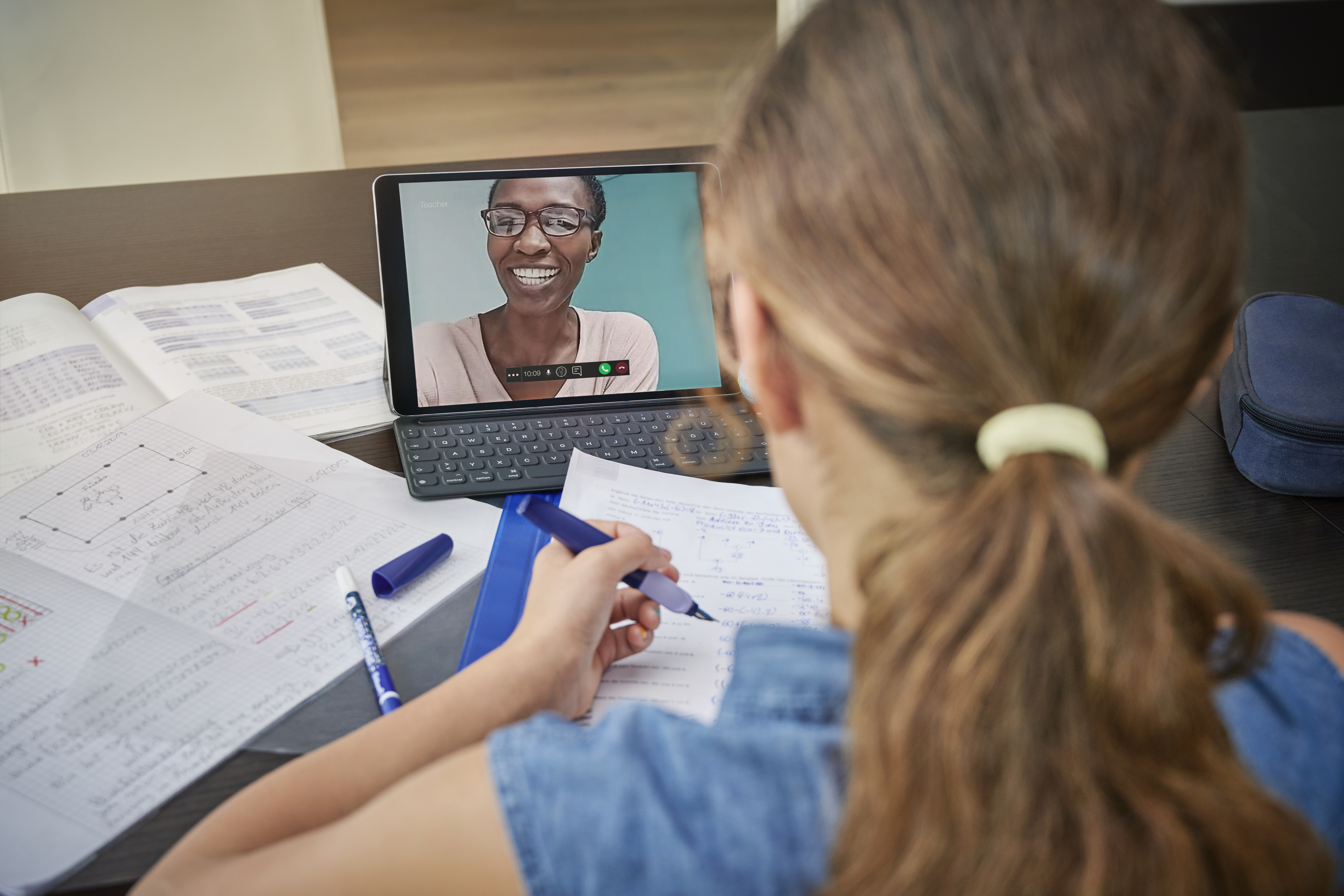 Both of my children are brilliantly smart. They are compassionate and creative, and amaze me daily. But needless to say, my children are a challenge. Mix in one pandemic, and they're a fun little fizzy exploding volcano experiment.
Oh, but the teachers. Thank goodness for the teachers.
My daughter's kindergarten teacher blew my mind with the way she engaged the kindergartners over their little tablets.
She went over sight words, read to the kids, led art projects and demanded their attention. By some miracle, she got it more often than not. For the holidays, she'd send home brown sacks full of themed crafts and activities. We're talking Valentine's Day books and candy heart experiments. For St. Patrick's Day, the kids made Leprechaun traps.
Mind you, that kindergarten teacher somehow carried all this out while having her own toddler at home as she taught remotely. Her mom was there to help, but still.
My son's second grade teacher, and later his third grade teacher who he still has for a fourth grade combination class, were also outstanding. He is motivated by positive reinforcement and his current teacher mailed encouraging notes to our house last year along with homework passes as rewards. At least twice, she brought books to our house she knew he'd enjoy.
We're so lucky to have such awesome teachers for our kids, and we know it.
This school year brought a welcome return to fully in-person learning, and the transition to a more normal life couldn't have come at a better time.
My husband was burnt out from working from home with two kids who couldn't leave him alone despite the babysitter there part time. I was unable to work from home to give him a break as I need to be in the office. For these last few months, my husband and I have both been back in the office while the kids are in school and after-school care.
To say it's amazing is an understatement.
Having dealt with trying to navigate remote learning was a reminder just how valuable teachers are.
There's a reason they're the experts and I'm not when it comes to educating kids. They have the training and skills to do the job, and I am happy to leave much of the task of teaching my kids to them.
I show them my appreciation whenever I can. When they ask for classroom volunteers or school supplies, I'm on it.
My holiday teacher gifts are on point.
Teachers are stars in my eyes, and I am eternally their fan.
More Ways to Keep Kids Busy: