Baby modeling.
Babies and modeling  are two things that go together about as well as oil and water, if you would have asked me before I had kids.
To me, the idea of baby modeling conjured up images of Toddlers & Tiaras. Babies and toddlers dressed up like cupcakes in outfits that cost thousands of dollars. Kids as unknowing participants in their parents' selfish schemes to live out unfulfilled dreams through their children.
Baby modeling makes me think of that scene in the comedy movie Bruno where Sacha Baron Cohen poses as a child modeling agent, and tells parents outlandish requirements for their mini models to be successful in the industry, like being around wasps, forgoing car seats, and losing large percentages of body weight. The parents, unaware they are being filmed for a movie, are on board with all of the craziness. Ugh, I thought. That's baby model parents for you.
All children are beautiful. Who's to say what looks are more marketable than the next?
Just a few years later, of course, I'd have a baby of my own who popped out of the womb with beautiful blue eyes that turned green with golden flecks framed by expressive brows. The loveliest straight little nose and charming smile. He looked nothing like me, and everything like my husband. I was smitten, and on my path to pursuing modeling for my child. Because I didn't understand the appeal of baby modeling until I had a beautiful baby.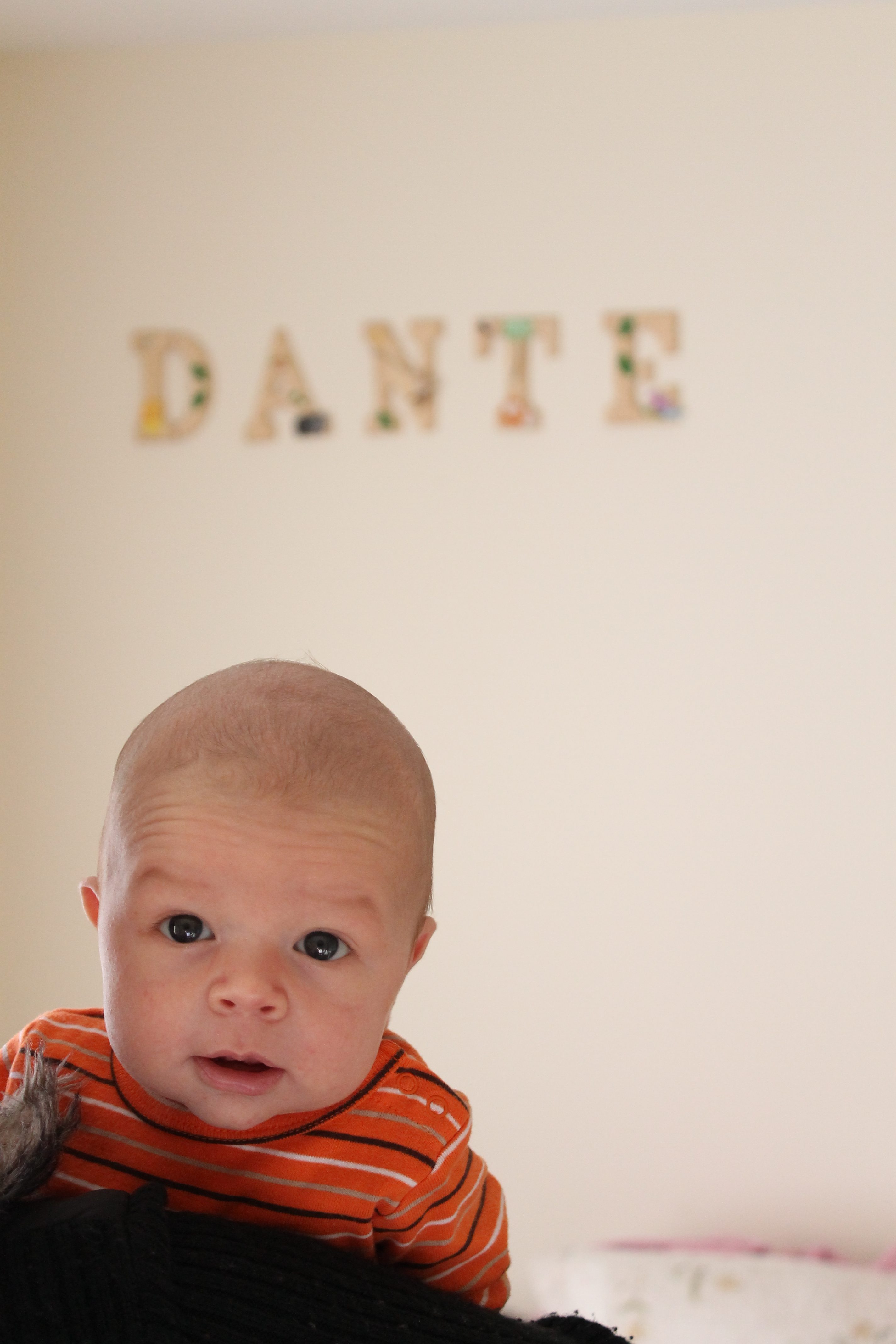 When my now 7-year-old son was about six weeks old, I came across a baby photo contest on Facebook. Although I wrestled with the idea of putting photos out there for the judgement of others when I already knew my son was perfect in my eyes, I couldn't resist. It was to model for Parents Magazine, a favorite publication of mine since well before I had kids. My child was at least as photogenic and engaging as the other kids in the magazine, I reasoned. Plus, he was a baby. He couldn't consent to have his photo taken, but he also wouldn't remember having his photo taken or submitted.
Bottom line was: I thought my kid was cute. I wanted to submit his photos for a modeling contest. So I did.
My husband, who's handy with a camera, indulged me and we did a little photo shoot in my son's nursery. No naked baby buns or wings or bells and whistles. Just my son being my son.
I ended up mistakenly submitting thumbnails instead of full-size pictures, and needless to say, he wasn't a finalist.
I'm probably no different than most parents in thinking my kid was the cutest thing around. Every once in awhile, I'd see a particular picture of him that captured his genuine smile and the mischievous gleam in his eyes and daydream again about getting him into modeling.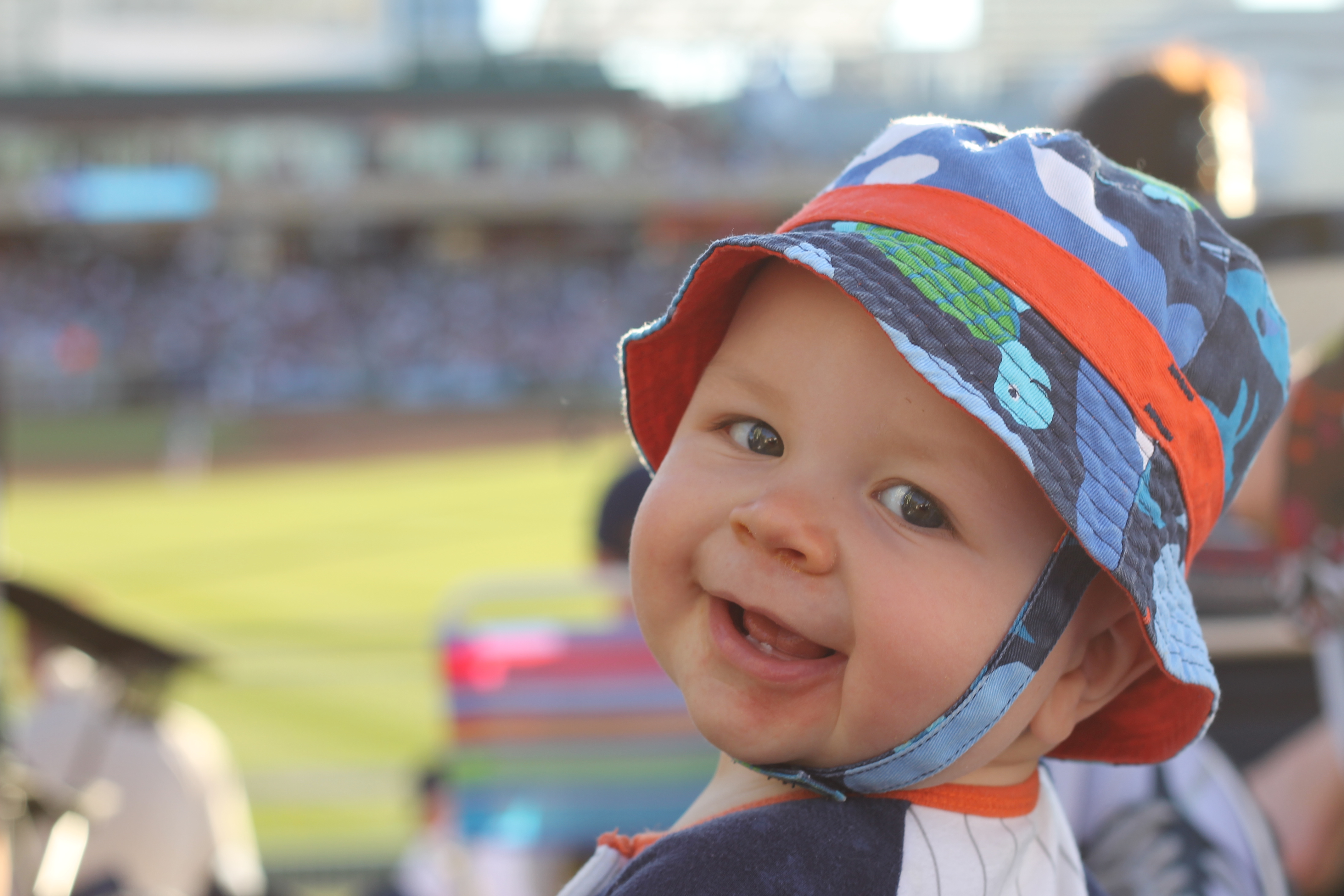 The hospital I worked for at the time had a professional photographer take photos of my son once for marketing purposes, but he wouldn't leave my side long enough for the photos to be taken, so that was that.
Last year when my son was six, I was bitten by the modeling bug again for him and with his permission, submitted his photos and information to a reputable pay site that helps you search auditions. Throughout the year-long subscription period, I responded online to several "cattle calls" for auditions.
But I realized that I didn't have the motivation needed to be taken seriously in the child modeling and acting business, and neither did he. We live about four hours from Los Angeles, which is much closer to a showbiz hub than many, but still too far to be convenient.  My son is busy with school and homework, not to mention karate lessons. My husband and I both work full-time, and we have a 3-year-old daughter (also a looker if I do say so myself!) who has her own commitments.
Plus, my son has the worst fake smile. Often when we take his picture, that fake smile is what we get. Not exactly the stuff of models.
I chose not to renew my subscription to the child modeling jobs site once it ended, and we have no jobs to show for it. But hey, we gave it a go.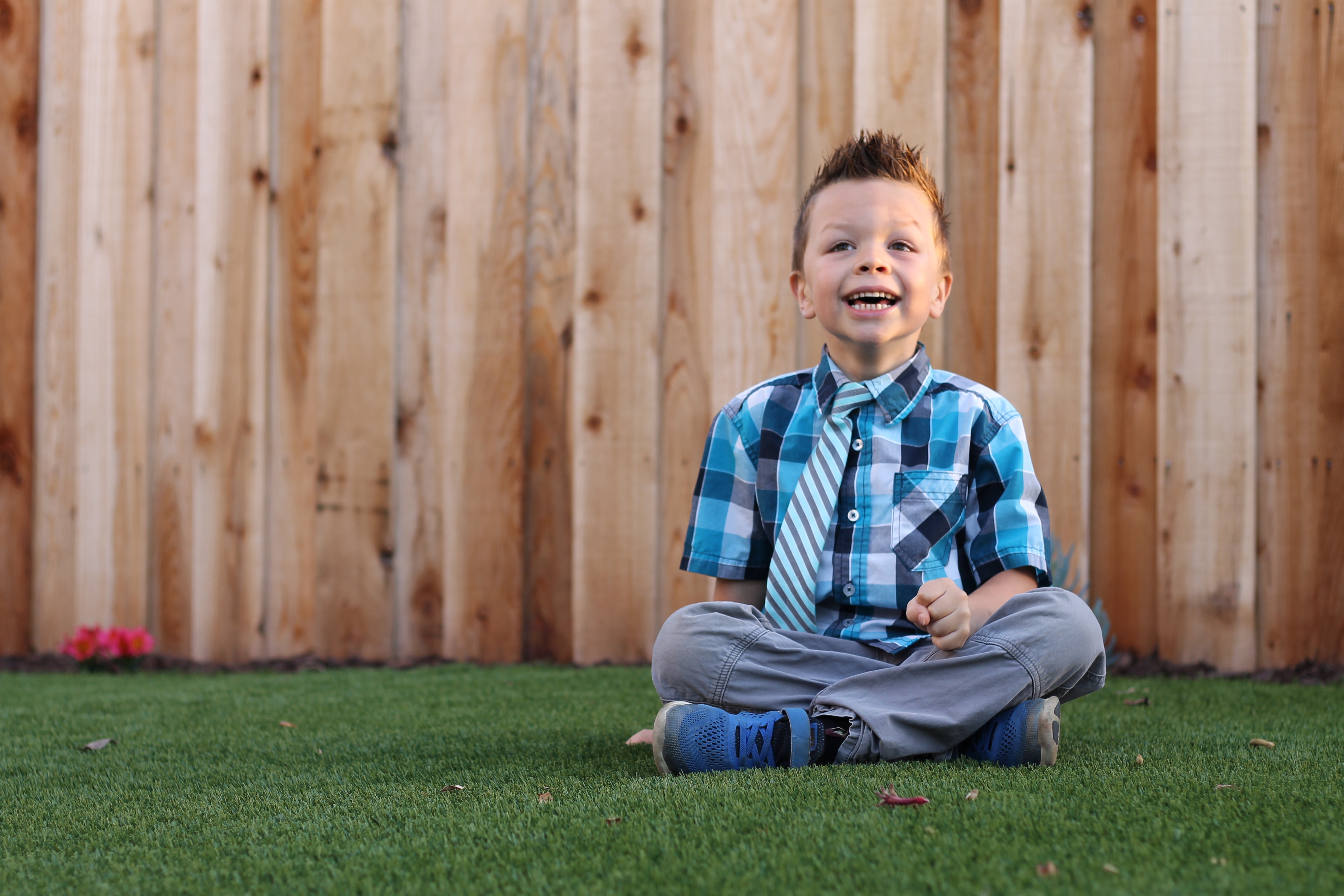 Recently, I signed my son up for a local youth theater day camp and he absolutely loved it. He's even  auditioning for the winter musical. His star will shine bright on a much smaller scale for now, and that's fine with me. He can remain the super smart, well-balanced, kind kid I know and love who also happens to be handsome.
Yes, all kids are beautiful. And they don't need their photos in a modeling contest or to be in a T.V. commercial to prove it to anyone. Beauty is so much more than skin deep, and we should all be taught to value what's on the inside instead of the out.
Still, what's the harm in throwing your baby's photo in the ring for a diaper ad or magazine pictorial?  As long as parents aren't pushing kids to do things the kid doesn't want to do,  exercise good judgement, and the child's health and welfare are in no way being sacrificed, I no longer have a problem with baby modeling. I get it, in fact.
It's fun for the parents, and it will make a good memory to reflect on years down the road while pulling out an old magazine or pulling up an internet article. Maybe there's even a little money for college in the deal.
So strike a pose, baby.