I love family movie night at home. We have a tradition where we watch a themed movie based on the month it is: The Sandlot in July, Groundhog's Day in February, Hocus Pocus in October, and so on. We also like to go beyond the typical movie night by turning our living room into a home theater. (This set-up is even better than the real thing, in my opinion, since there are no crowds and the yummy snacks are unlimited!) Here are a few simple ideas to help you create a cozy theater-like space in your own home.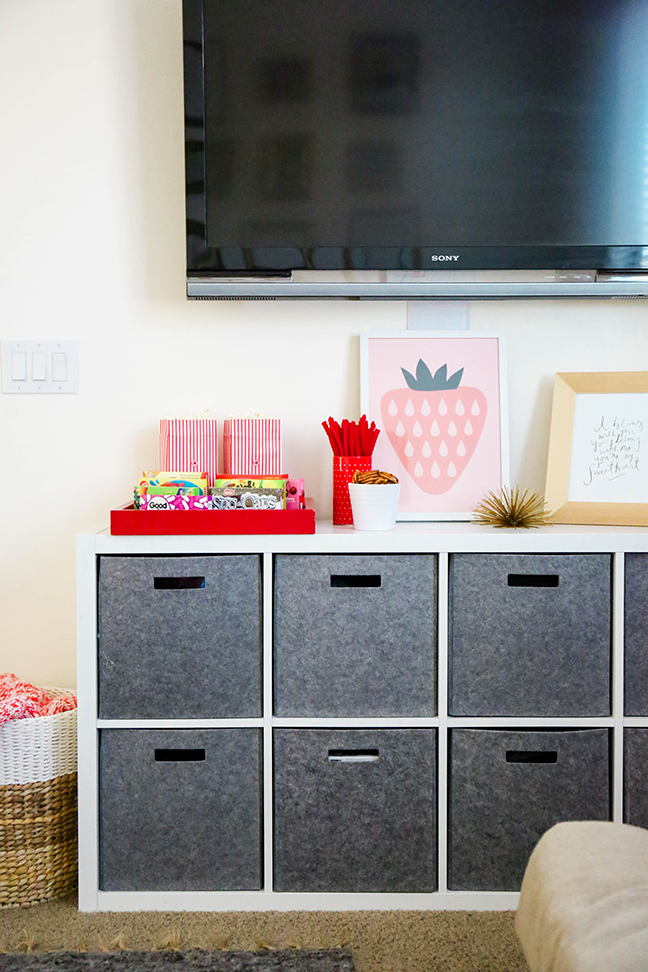 1. Mount your TV to the wall, to create the most theater-like experience. You'll also free up the area beneath allowing for extra storage of your favorite DVDs and other electronics.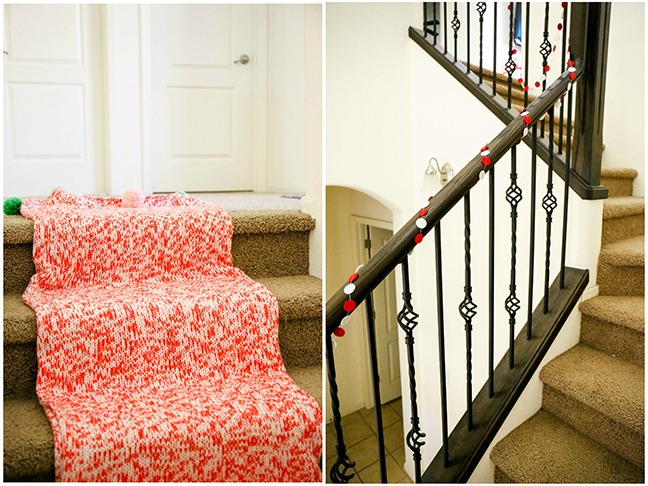 3. Roll out the red carpet (left). Add red blankets, towels, or sheets to the stairs to create a little "Hollywood" flair. (Just be sure your children walk carefully so they don't slip!)
4. Wrap the staircase in a garland (right). Make a red and white garland from tinsel or paper and string it all the way up and down the staircase. You can even rope off a little section where kids have to wait in line to get into the "theater."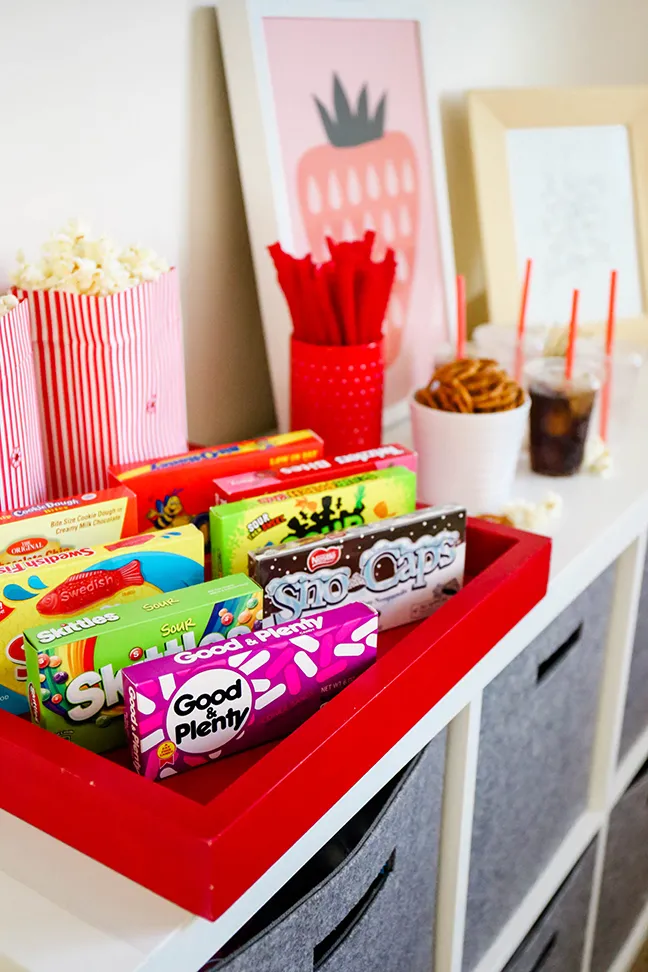 5. Create a movie-style snack bar. Stock up on all your theater faves, including pretzels, popcorn, Swedish Fish, Cookie Dough Bites, and Sno-Caps. Check your local dollar store for discounts on candy.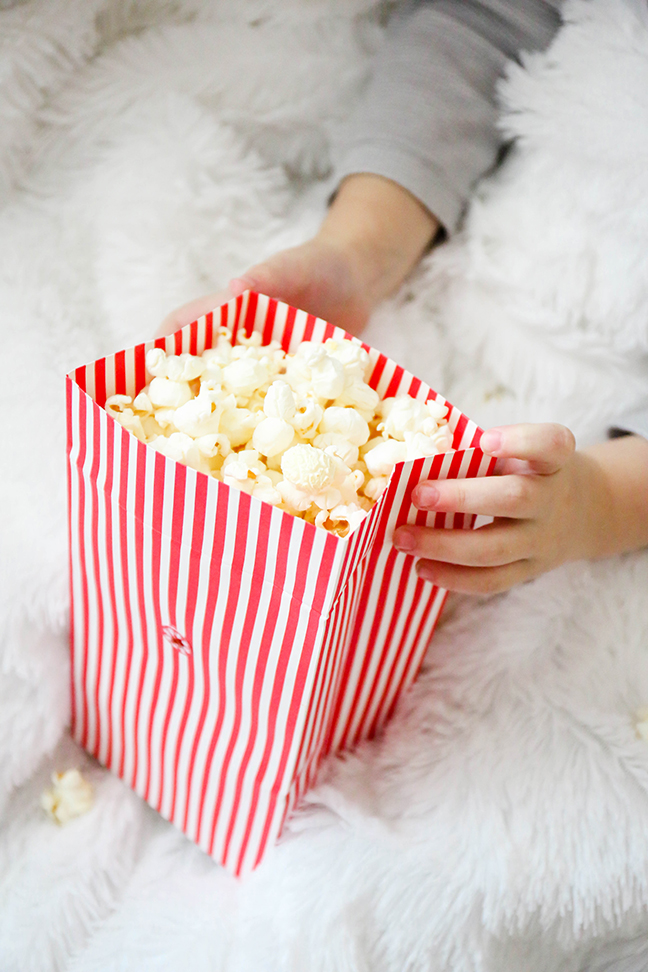 6. Don't forget the movie theater-like accessories. Serve popcorn in red and white striped bags or buckets. Add different flavors aside from the usual butter. Try a combo of rosemary and parmesan or add M&Ms to freshly popped popcorn to create a sweet and salty treat.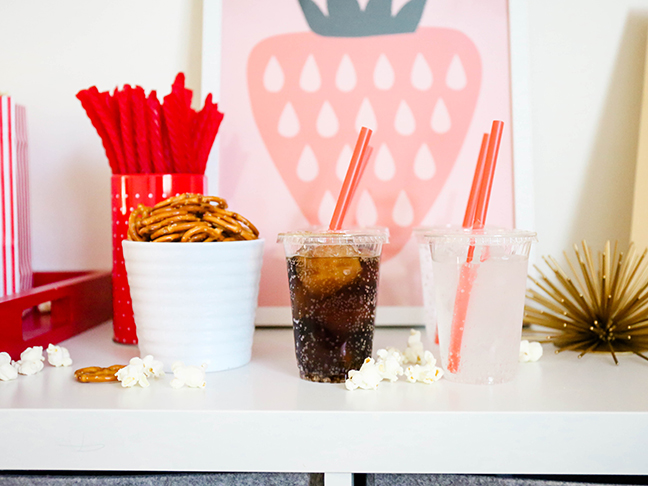 7. Serve up your favorite drinks. If you have a soda machine at home, let the kids help make their favorite beverages. If you don't happen to have one, add bottled soda (or juice) and ice to clear plastic cups with straws.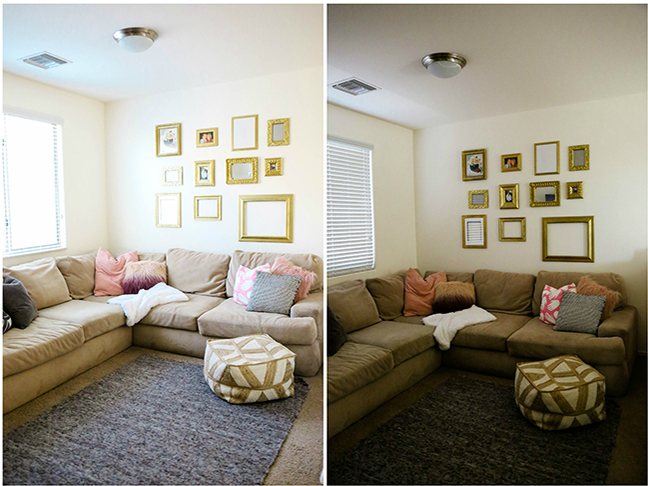 8. Dim the lights. Whether you're watching a movie during the day or night, creating ambience is key. Turn lights down low and close the blinds.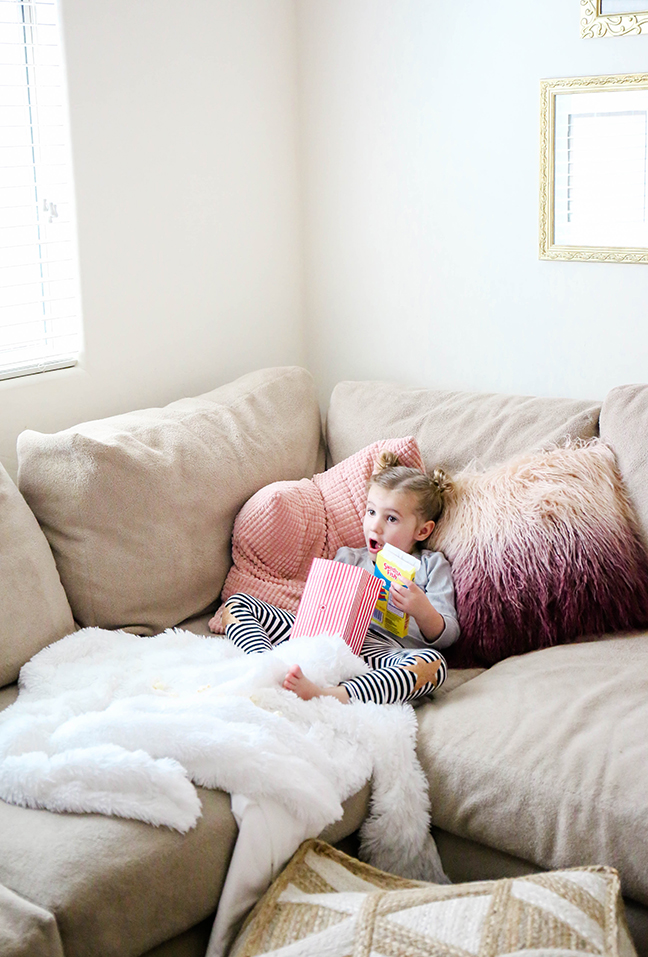 9. Create a cozy space for movie watching. Think lots of blankets, extra pillows, and footrests so everyone is nice and comfy. Sectionals are ideal for movie-watching, so if you happen to have one in your house, consider making the theater in that area.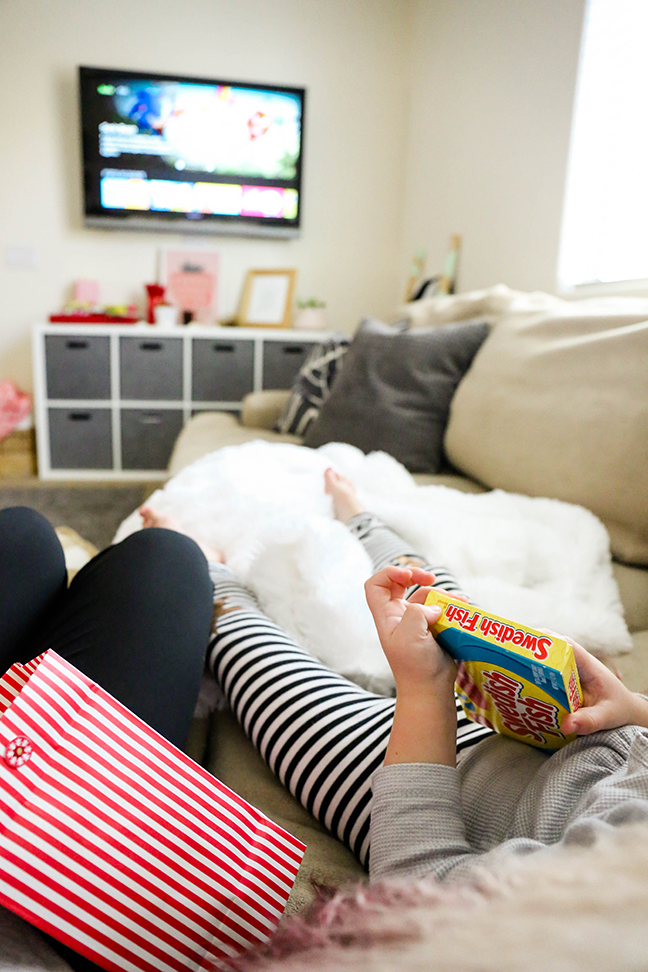 You really don't have to go to great lengths to create an awesome family movie night. Your kids will be into it if you are, so just have fun!