A mathematical question: How many phones, tablets, and other devices have to get banged, dropped, flushed, or cracked before we parents wise up and protect these precious tech toys from the wrath of tiny hands?
Maybe I am speaking for myself here, but trying to watch Downton Abbey through a cracked iPad screen makes me want to cry in my English breakfast tea.
That's why I started sniffing around for ways to encase and safeguard all of my devices. Here are the only four items to protect tech devices from kids you (err, I) will ever need. 
Fisher Price Laugh & Learn Case for iPad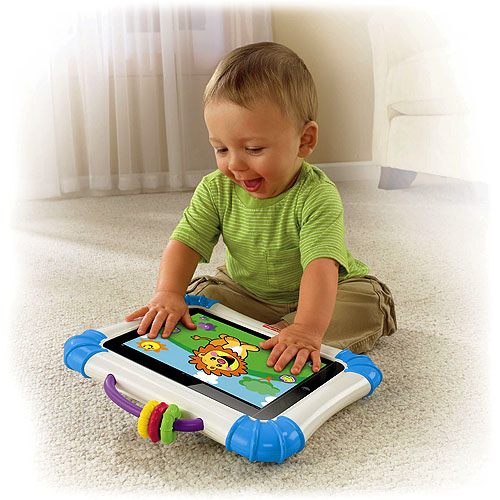 The Fisher Price Laugh & Learn Case for iPads ensures that even a toddler temper tantrum aimed at a device doesn't result in tears on your part. The best part? It prevents your little one from constantly pressing the home button! (Honestly, it's like the home button has a bull's-eye on it or something, so tempting it is to poke.) Also comes in a version that works for iPhones. ($28)
iBuku Pets iPhone case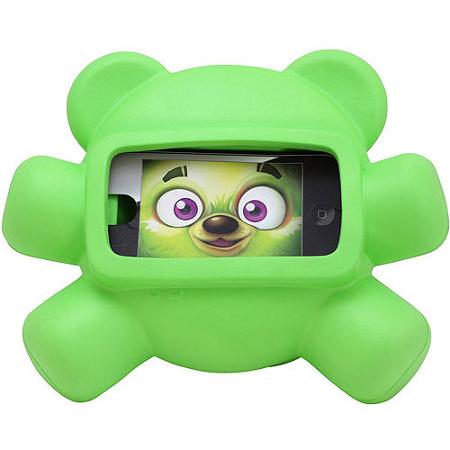 Shaped like an oversized gummi bear, the iBuku Pets iPhone case is made of a firm but spongy material that can withstand pretty much anything your kid dishes out. It actually only works with older versions of the iPhone (i.e., the 4 and 4S), which is perfect if you've upgraded your phone but want to give your old one to Junior to use. ($30) 
KidLid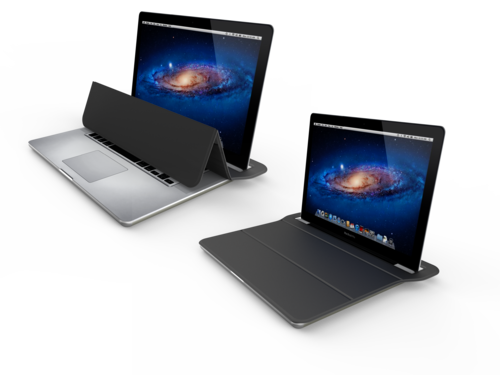 Crumbs in the keyboard, juice stuck to the space bar, emails in gibberish sent to your boss. Sound familiar? Slap a KidLid on top of your laptop and keep little fingers from messing around with the keyboard. Simple, genius. Comes in 13″ and 15″ sizes. (starts at $29)
Woogie 2

They already love your devices, so why not let them give them a cuddle? The Woogie 2 marries the coziness of a plush toy with a protective case. The five little legs allow it to stand on its own, and there's an opening for a set of headphones, too. ($20)
More Tech for Kids: