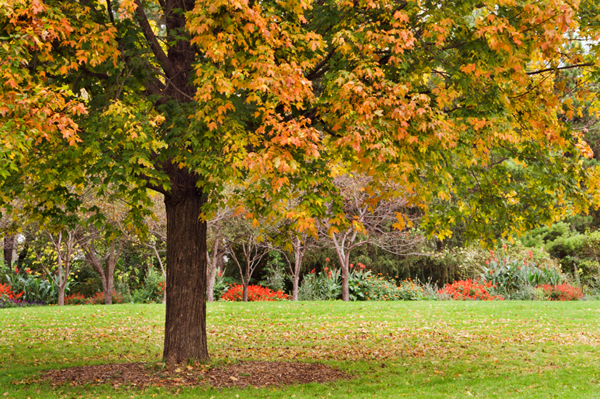 Investing a bit of time in your garden during the fall will reap rewards come spring (and beyond) – so don't neglect fall gardening!
Spring isn't the only time to pay attention to your garden — fall is an important part of a garden's cycle.  Here are five must-do's during the autumn season:
Plant bulbs, trees, and shrubs.

Want a colorful garden come spring?  Fall is prime time for planting spring-flowering bulbs; try to plant them about six weeks before the first hard frost.  It's a great time to plant trees and shrubs, too, since weather conditions are cool and will allow the plants to get established before the spring rain comes.
Transplant and divide perennials.

If you have any perennials that are ready to be moved or divided, fall is the perfect time to do so.  Their roots will be able to settle and grow before the ground freezes, and come spring they will be ready to flourish.
Deadhead perennials.

Removing faded flowers from your perennial plants in the fall is a surefire way to help them divert their energy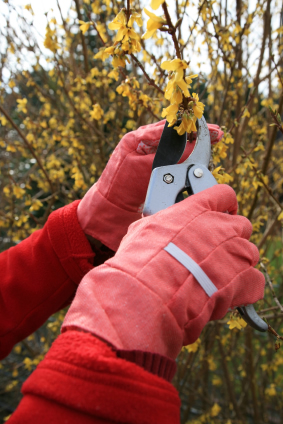 into produce more flowers the following year.  Make sure to research the proper way to deadhead and trim back your particular plant before doing so to ensure that you won't inhibit their growth. 
Re-vamp your window boxes.

Come fall, the flowers that looked amazing during the spring and summer in your window boxes and patio containers might look a bit spent.  Replace them with frost tolerant plants like pansies and flowering kale so that you can still enjoy seasonal plantings as the leaves are starting to fall.
Fertilize your lawn.

Fall's cooler weather and lack of heat waves make it a great time to fertilize your lawn.  Although the grass blades stop growing at the end of the season, the roots still continue to grow underground, and they'll need nutrients during the winter.