Materials:
cardboard
large circle punch
scissors
hole punch
duct tape
straws
patterned tapes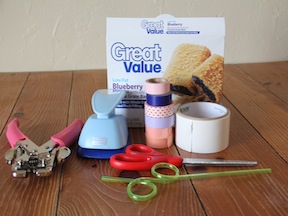 Instructions:
Step 1: If you are using a granola bar or cereal box, cut off the tabs so the cardboard lays flat.
Step 2: Punch circles from the cardboard. Punch as many as you need for your party (if you have 10 guests, punch 10 circles).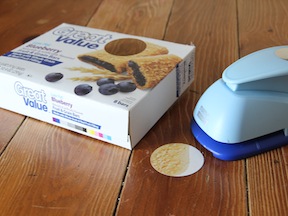 Step 3: Tear off a couple pieces of duct tape to cover the front of the circle and create a blank canvas for the kid's to decorate.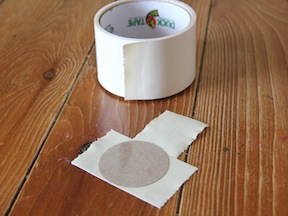 Step 4: Grab your scissors and trim off the excess tape.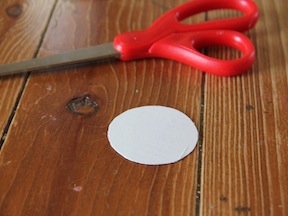 Step 5: Next, take your hole punch and punch a small hole in the middle of the circle. If you have thick straws you may need to do more than one hole so the straw can fit.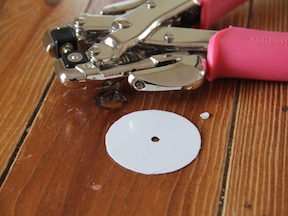 Step 6: Decorate! Let the kid's go wild with the tape to make their own masterpiece. You could use any number of things to decorate them with. Glitter, markers, buttons, stickers, you name it! Now just slide them on to the straws and enjoy!