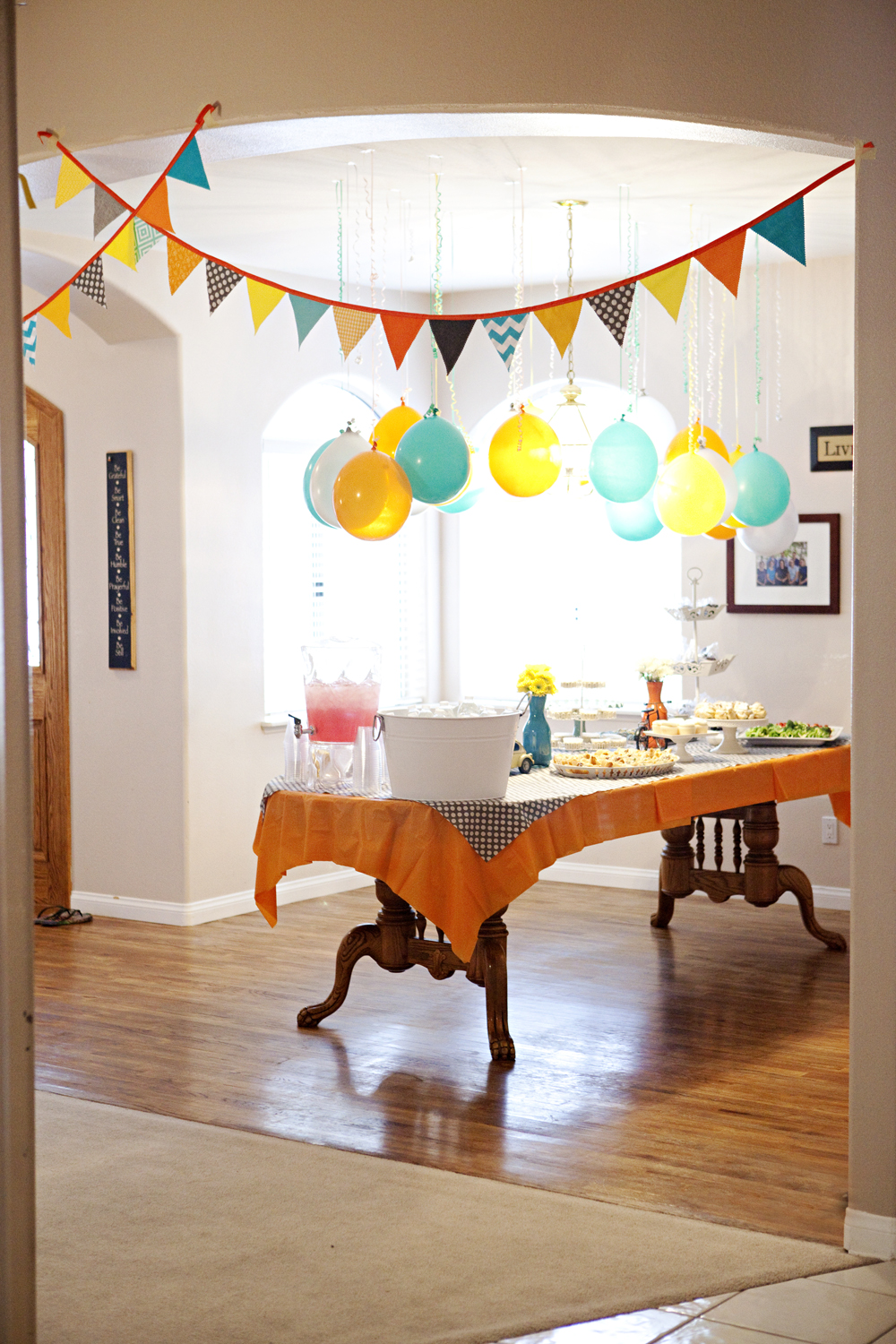 Photo via Sparkle Power
Here's a simple party decorating tip: instead of filling up a bouquet of balloons with helium, use blown up balloons and hang them upside down.
It gives you the same floating effect as those filled with helium without the additional price. And that way neither your budget or the size of your car will affect how many you can hang so fill that ceiling up!
Pro tip: if you want to fill your balloons with helium but still want them to hang upside-down, put a marble or penny inside your balloons before you blow them up. They'll hang upside-down!
Some of our favorite upside-down balloon party ideas: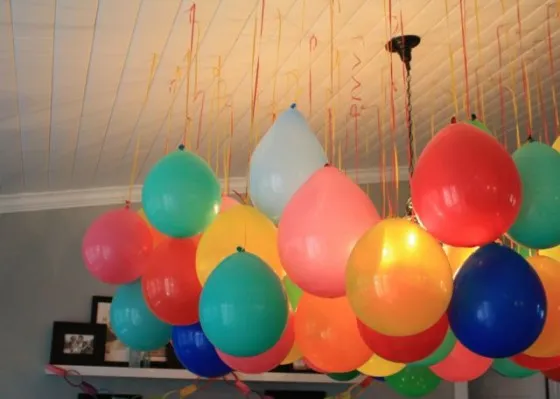 Photo via The Pleated Poppy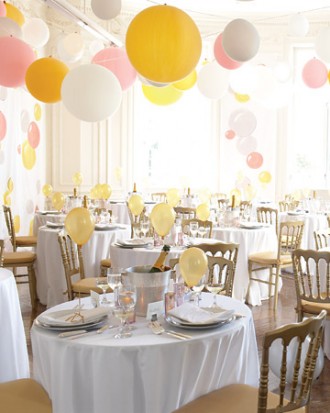 Photo via Martha Stewart Weddings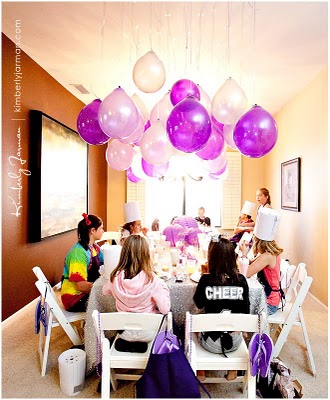 Photo via TomKat Studio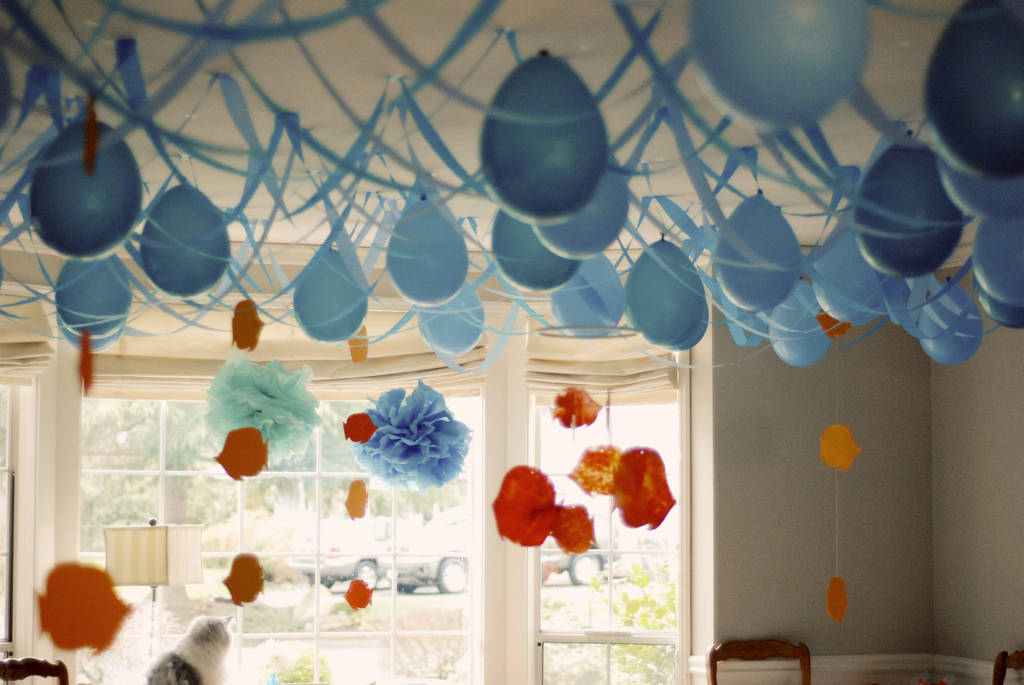 Photo via Craig and Whitney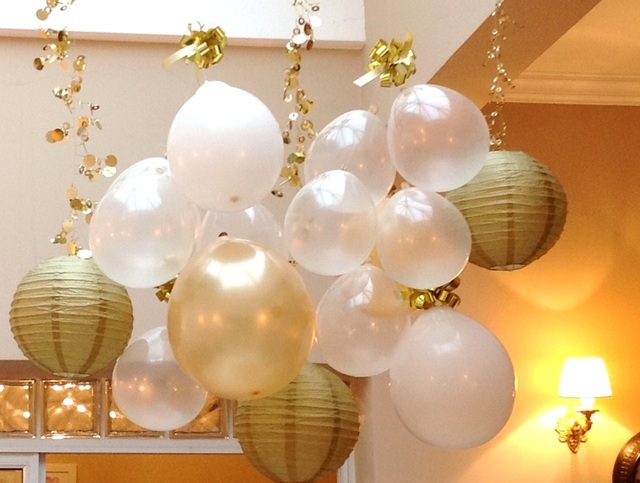 Photo via Catch My Party