Like everyone I know, I feel like my life is this insane juggling act, and if the balls are going to drop, for me it is always in the mornings.  Some mornings I feel like I've run an emotional marathon and only just make it to the finishing line of my office, where I finally breathe out…
The other morning on the drive to school/work, the four-year-old let out a huge sigh and announced, 'well that was just a great morning mummy! You only yelled three times – well done mummy!'. The eight-year-old growled at her; she was the target of my 'stern talking'. I have visions of us all sitting around the table calmly eating our breakfast and then sending clean children off to kindy and school happy and content. Sadly, the reality is, more often than not, tears, a howling dog, unbrushed hair with clumps of toothpaste in it and porridge on my clothes.
In an effort to calm us all, I've had a good think about what helps to make our mornings easier. In some ways this is a case of 'do as I say, not as I do', as the ten points below certainly do not always happen. We try, by golly we try… but family life is a strange and wondrous thing requiring planning and flexibility when things don't go to plan!
1. Breakfast prep. We're a porridge family, and while I know that porridge is not that time consuming to make, I simply don't have the time some mornings and don't want to deal with the wash-up. And so I turn to overnight oats, which I make up the night before and literally plonk on the table in the morning, sometimes with fruit. There are so many variations on overnight oats online, one of my favourites is from Mother Down Under.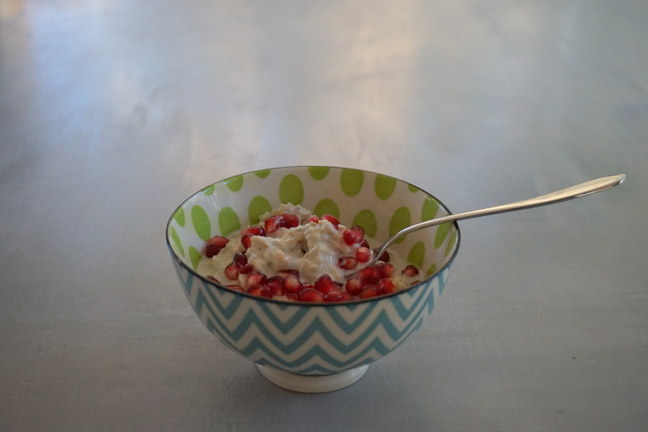 2. Lunch prep. I would love to be a mother who sends their children to school with a freshly made-that-morning salad sandwich, but it's not my reality and I'm totally fine with that. Night before sandwiches may not be as fluffy and fresh, but they are DONE and there are stacks of other options which can be prepped and packed the night before including: cold soba noodles; pasta salad; fruit salad; cheese and crackers; sushi; boiled eggs; wraps; vegetable sticks and dip; chick peas; and shelled edamame beans are some of my go-to lunchbox fillers.
3. Homework sorted: Like lunches, homework is not worth leaving for the morning, 'when we are fresh' because no one I know is fresh on a school morning. In our house, homework is done at the kitchen table while dinner is being made and lunches prepped. It's probably not always ideal, but I'm not the most massive fan of homework at the best of times so we just push through it – and it helps that homework is often weekly so one or two nights can be missed each week.
4. Forms and notes completed. Permission notes, reading challenge lists, tuckshop orders, RSVPs to parties – done at the same time as homework and the responsibility of the child to hand them over. A few errant note 'disasters' later and they quickly remember to hand them in on time.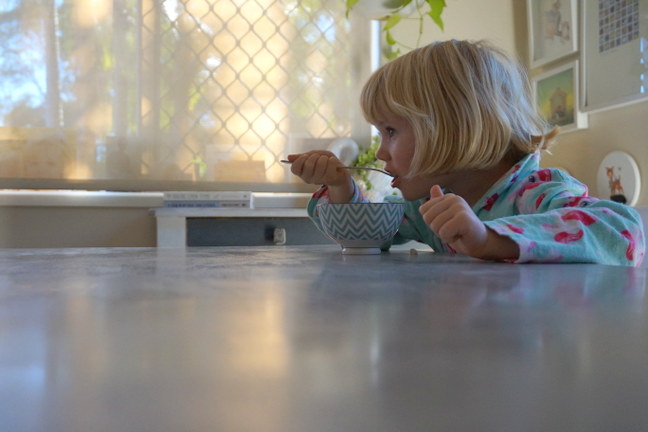 5. Timetables consulted. After too many morning meltdowns scrambling for the PE uniform, piano folder or library bag (and books!), I've stuck a massive timetable on the wall. I don't know why we didn't think of doing this earlier as that timetable has saved my morning sanity and a fair amount of tears when sports shoes can't be found.
6. Brush/Hair ties. The amount of mornings my children have gone to school with hair scrapped back into a 'sort-of' ponytail because we couldn't find the brush is embarrassing. It doesn't matter how many brushes I purchase, one can never be found when it is needed. So that hunt now takes place at night, as does choice of hairstyle and ribbons. If the morning is feral – it's ponytails for all.
7. Clothes sorted. Like brushes, the parts of a school uniform always seem to be missing. My eldest daughter has been making what she calls 'scarecrows' with her clothes since she was about two, working out her outfit for the next day and neatly laying it out (if only this neatness would extend to other areas of her life). All uniforms these days are laid out the night before, and even we adults glance over our clothes and work them out. Makes slipping into them quickly in the mornings so much easier.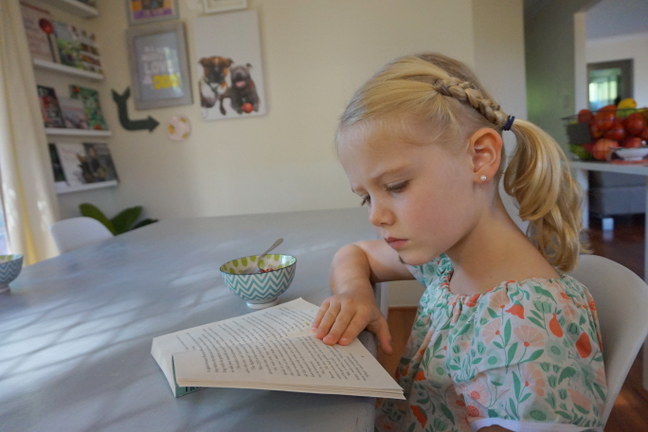 8. Dishwasher unpacked and general tidy. Yep, got to get onto this one. Working on it.
9. Books and bedtime early and calm (ish). I'm a big fan of bedtime reading, which you can read more about here. It is sometimes the only time in the day when I am physically close to my children and STOP. Bedtime and books go hand in hand and we never, ever miss books. It's often the time when our children will chat to us quietly about their day and any worries they may have. It is the best way to wind down that I know of… and mornings are so much more bearable after a restful night's sleep.
10. Coffee machine prepped. This is without question the most important part of my nighttime routine. Check milk stocks, check coffee bean stocks, have machine cleaned and ready. If I can't stumble from the bed to the espresso machine with ease…nothing goes well. I could probably (not that I've tried) detox from many things but coffee is not one of those things.
What have I forgotten? What is your night time routine? What do you mornings look like?

Pin for later: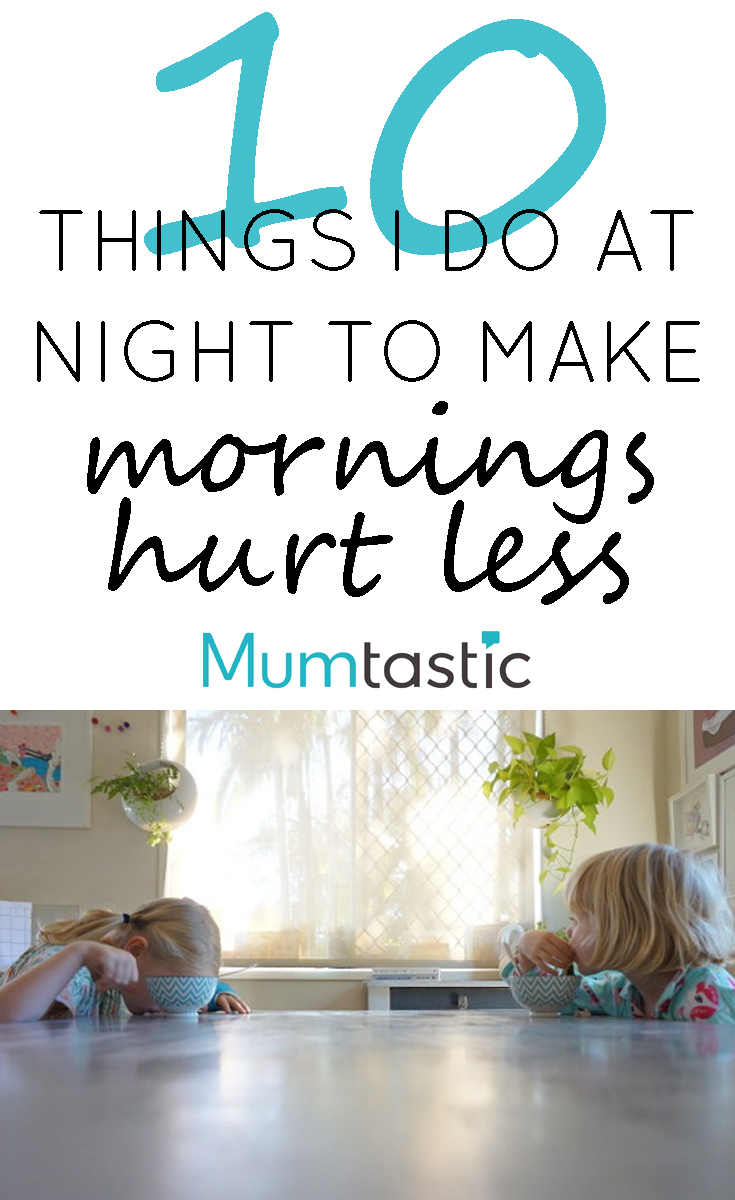 Try these other ideas for good routines:
Images: Megan Daley