Studies show our animals soak up our anxiety and it can manifest itself in different ways. Now, probably more than ever, you are feeling anxious about the COVID-19 pandemic as you struggle to find your new normal and take care of yourself and your family. And that is probably having some type of an impact on your dog.
Typically, having a predictable daily routine that helps your dog anticipate when he'll get to eat, go outside, and spend time playing with you could help him feel more confident and less nervous. But you are at home more now than you have ever been and while your canine pal appreciates the companionship, most of us don't have consistent schedules. I know my sweet pup has enjoyed an increase in our walks together but I can tell he's feeling my uneasiness. It's harder for him to settle down and he seems extra jumpy.
If you are looking for ways to calm your furry friend down during this time we are here to help. Here are five products that will help ease your dog's anxiety:
1. Zesty Paws Stress & Anxiety Calming Bites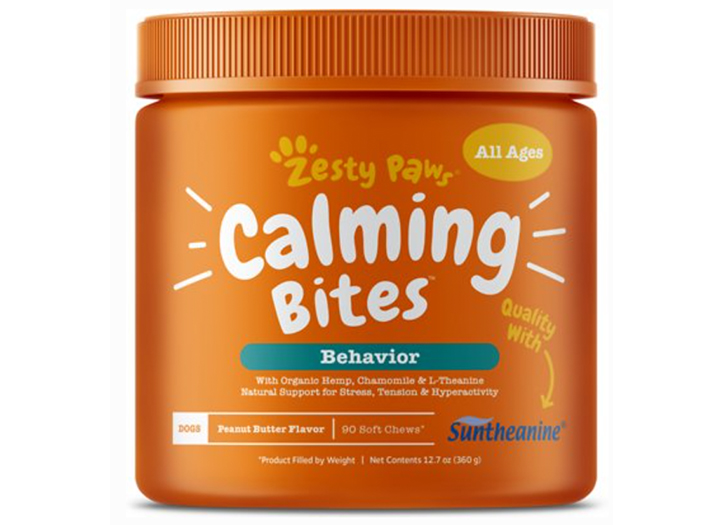 Pet parents don't always want to give their pets medications or products that are filled with chemicals. These tasty peanut butter flavored chews are formulated with a special blend of ingredients to help dogs feel calm with no drowsiness or drugs. They also contain a special blend of plant-based ingredients, like organic Hemp Seed Oil and Chamomile, to alleviate restlessness and anxiety. A relaxed dog is a happy dog!
You can get them on Chewy here!
2.KONG Cozie Marvin Moose Plush Dog Toy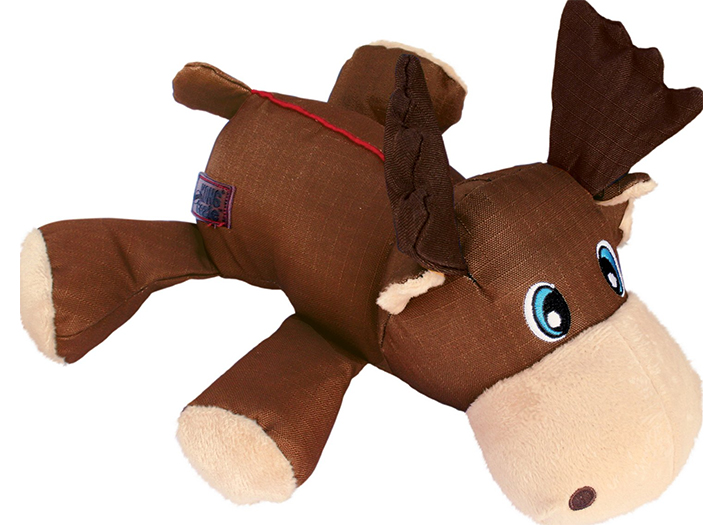 Everyone needs a soft, cuddle buddy– pets included. This plush moose will keep your canine company and is the perfect toy for a game of fetch. It squeaks to get your dog's attention and is made with an extra layer of material to make it last even with rough play.
3.KONG Squeezz Action Ball Dog Toy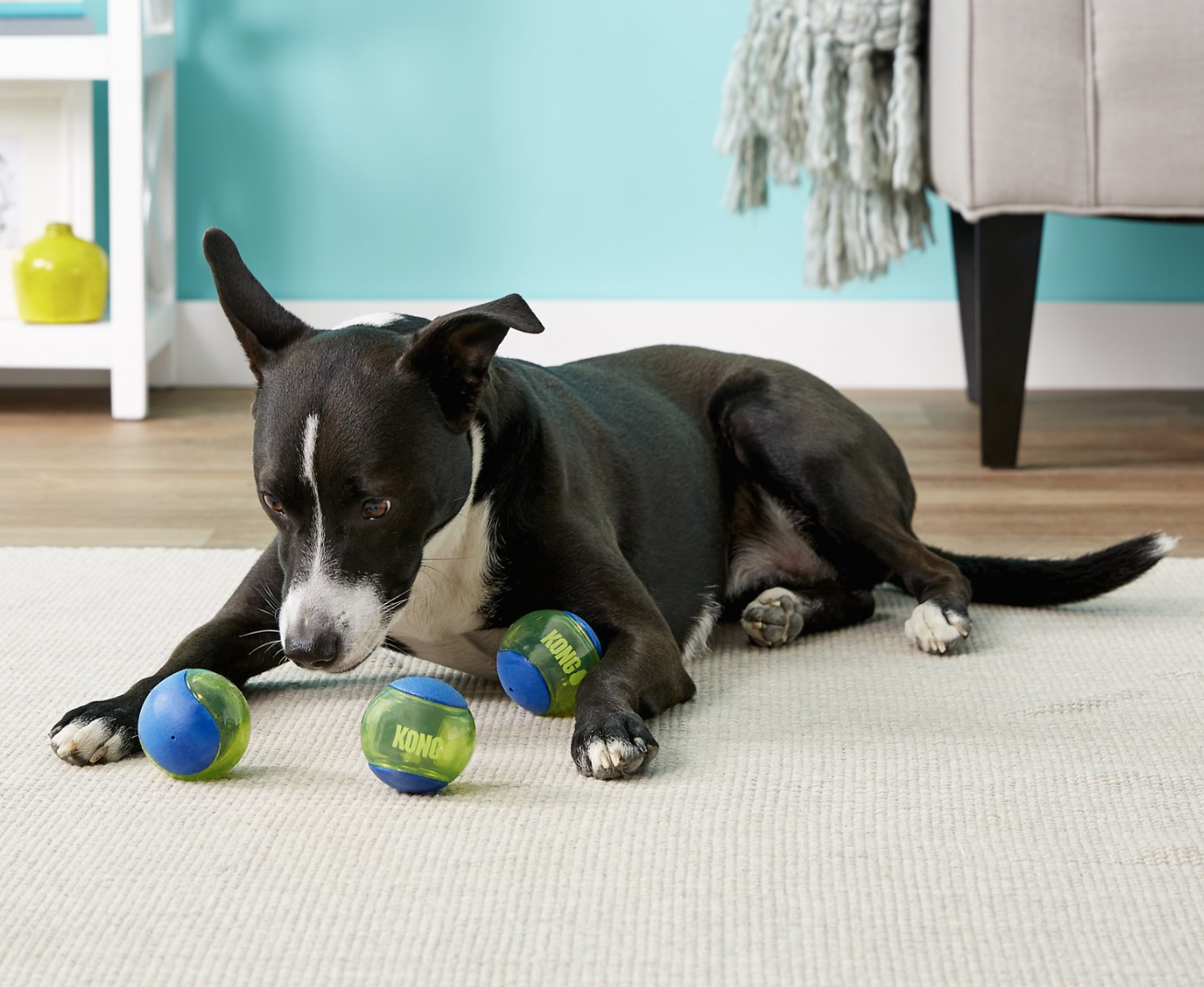 One of the most beneficial forms of natural anxiety relief is exercise. And dogs and humans alike can enjoy the benefits of playing catch together. These durable rubber balls are designed with two textures for easy gripping and a ton of engaging fun. Plus, they have a built-in squeaker which will encourage him to get the exercise he needs to feel his best.
You can get them on Chewy here!
4.ThunderShirt Anxiety & Calming Aid for Dogs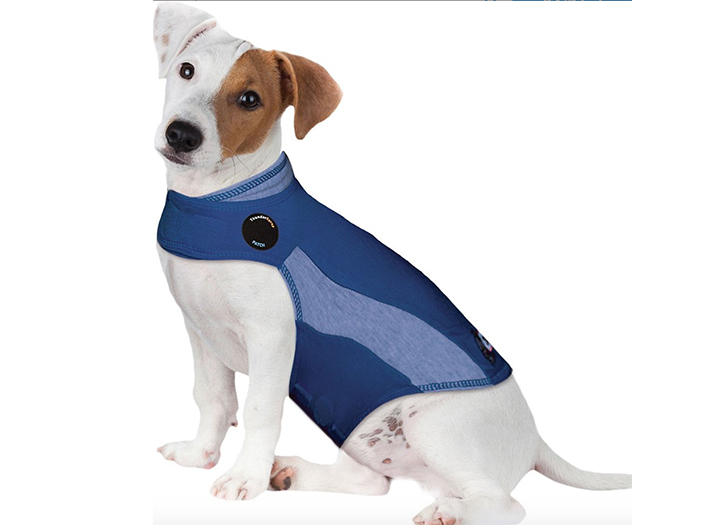 Slip a ThunderShirt on your pooch and they will feel like they are getting a nice hug and instantly calm down. With its constant, comfortable pressure in all the right places, these shirts have been proven to keep anxiety for animals at bay. They easy to take on and off and are made with soft, breathable fabric.
You can get them on Chewy here!
5. SmartBones Calming Care Chicken Chews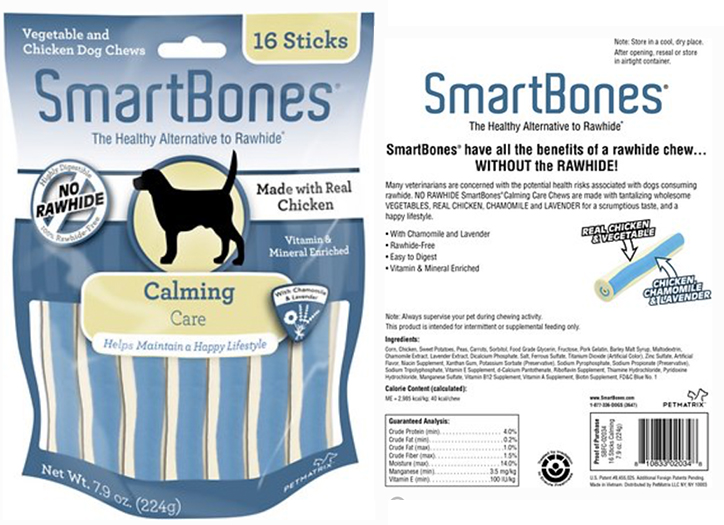 These chews are a tasty treat for your pup, plus they include calming herbs like chamomile and lavender to help them relax. Not only will these chicken-flavored chews keep your pup busy, they will also keep his teeth and gums healthy as he snacks away. SmartBones give your dog all the satisfaction of chewing on a raw hide yet they are hide- free so you can have peace of mind knowing they are going to digest them without any problems.
You can get these on Chewy here!