When my first daughter was eight-weeks-old, I started planning her first birthday in my head. I had a theme and a slew of the details worked out, even going so far as to start carting Etsy birthday party supplies eight or nine months before the actual day.
When the nights were sleepless and the days were long, I would let my mind dwell on the details of her party. I would think through flaws (how would we create a pink-and-gold dream soiree when the only usable space we had to host it was a fluorescent-lit "lounge" in our apartment building?). And I ordered more outfit than I knew what to do with.
I spent a lot of time fixating on the party, and I love parties, but it was more than that. A quiet voice inside of me was whispering about how big she was growing. And some nameless need within me felt a hint of joy when I would daydream about the party, or swap ideas back and forth with friends or family members over the phone.
Willow's first birthday party went off without a hitch (we even figured out the lighting problem!) and it was just as beautiful in real life as it had been in my head. Several of our guests teased me about the nearly obnoxious amount of food and sweets on offer, as well as my impractically elegant party frock that inevitably ended up covered in gluten-free frosting.
Every detail of the party was important to me, from the varying shades of pink on the candy display table to the exact timing of all the photographs on the slideshow we watched toward the end. It all mattered, way more than it probably should have, and I was aware that some guests were quietly judging me. I even ended up in a brief standoff with a close friend who didn't yet have children, because she arrived late, left early, and really hurt my feelings in so doing. (I got over it later, and apologized. So did she).
It wasn't until I was planning my second daughter's first birthday party, though, that I started to better understand the obsession. At the time of this birthday we were between houses, gearing up for an out-of-state move, and showing our current house to prospective buyers almost daily. I'd been thinking about her theme for months, naturally, and felt a lack of control when the plans changed.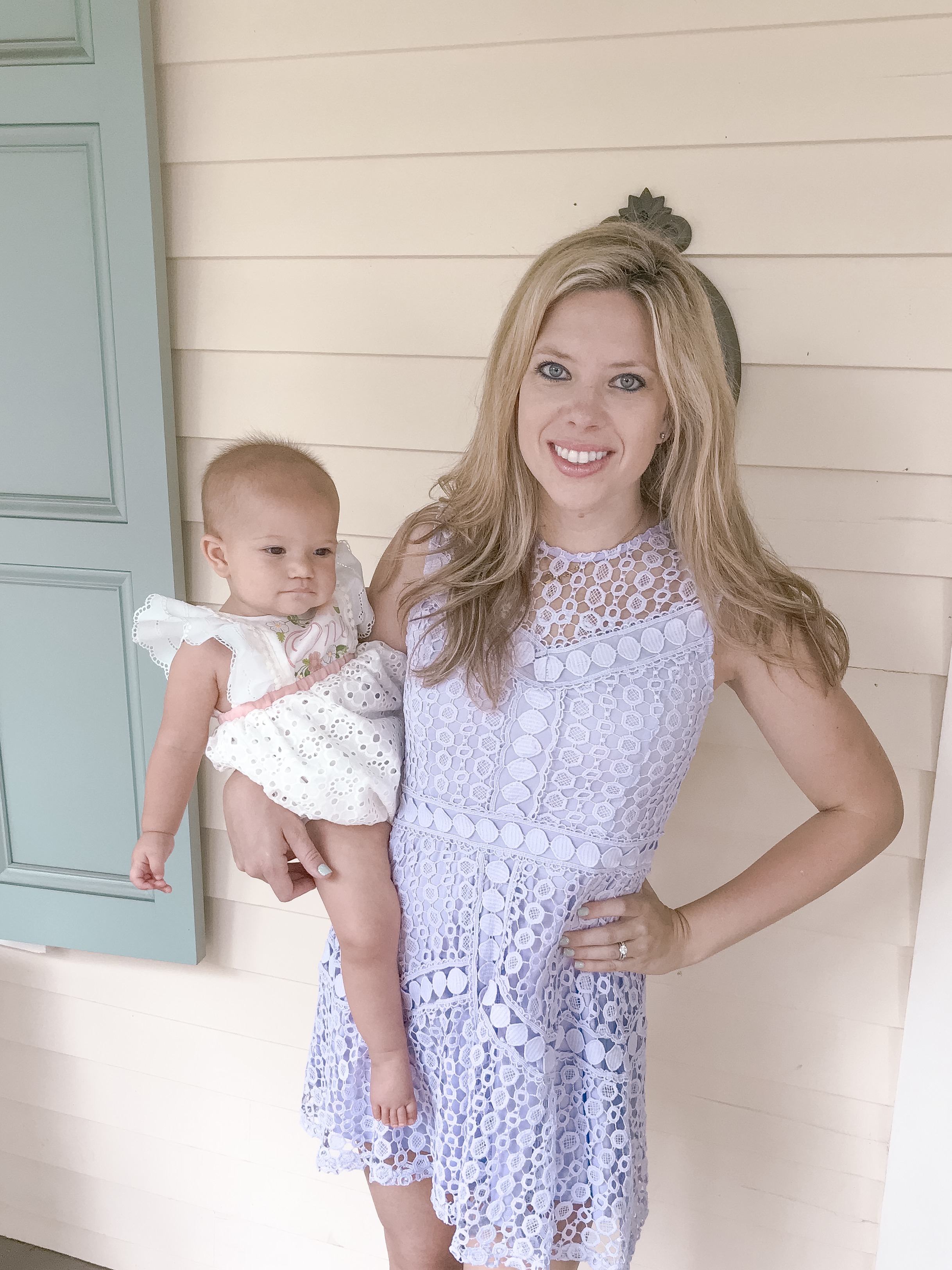 My visions of transforming our sweet backyard in New Jersey into a whimsical rose gold and lavender space specked with balloons and florals? Crushed. My husband would be traveling for work the week leading up to the party, so everything was left to me. Moving expenses cut the budget down and I had literally nowhere to host.
A more sensible person than myself probably would have cut her losses and booked a pizza party at a local venue, but instead I dug myself into a deep emotional hole. For the past almost-four years I had been throwing annual birthday parties to celebrate Big Sister that were filled with love, energy, and careful planning.
Even if we didn't always have the most to spend, I scrimped, saved, borrowed, and crafted to make every affair memorable. I had made fruit platters in the likenesses of Big Bird and Elmo, pulled all-nighters stringing up balloon garlands, and taught myself calligraphy to ensure every single dish was carefully and beautifully labeled. Did Baby #2 not deserve the same? Would she look back at the photos and think I didn't care as much about her as I did her older sister?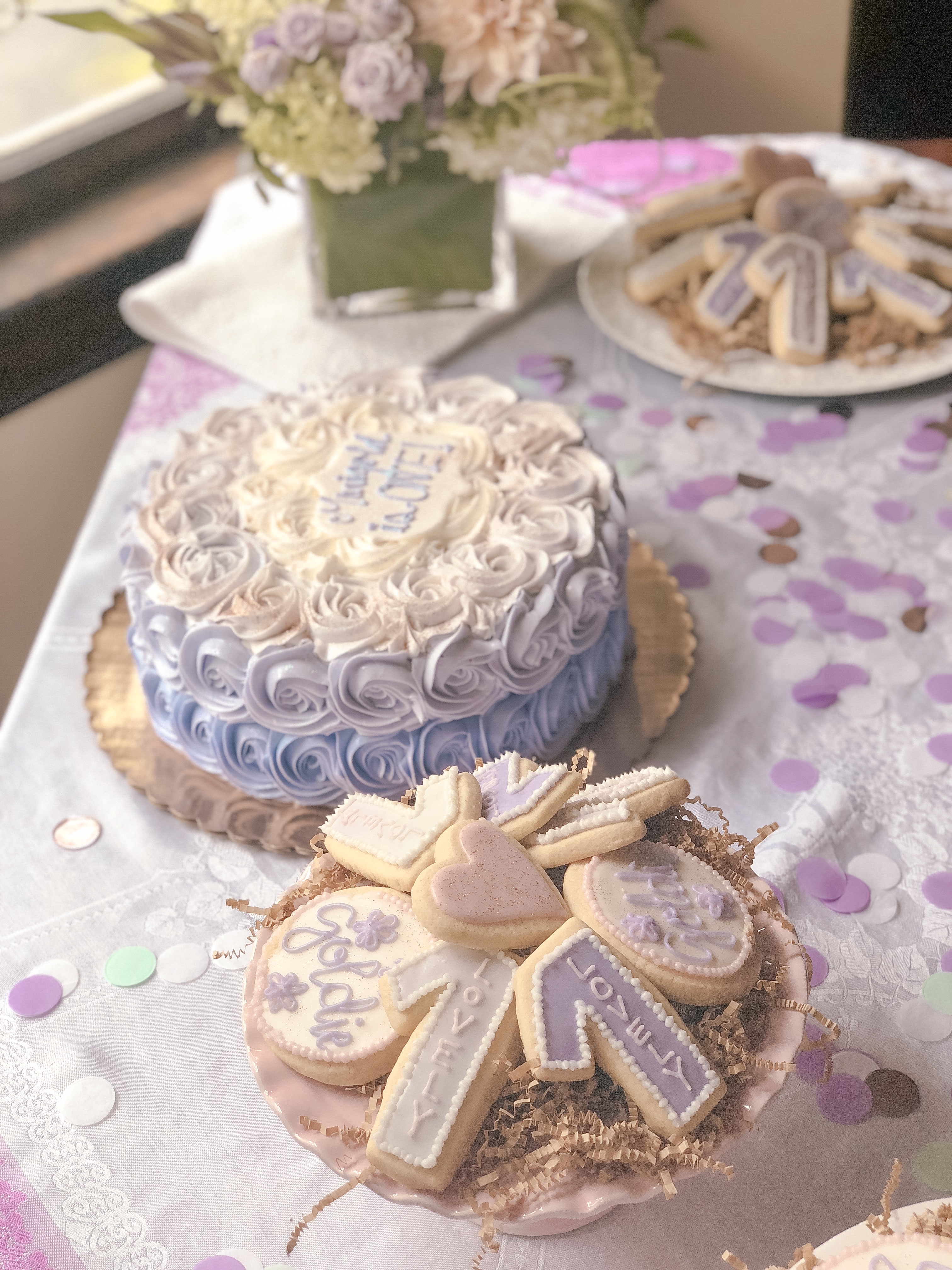 There are times in life when it's overwhelming to have a mom who is also professionally a therapist. This was not one of those times. Not only did she come through with a relocation for the big day and a team of family and friends to help me recreate a smaller, less extravagant but still lovely version of my plan in her living room, but she also helped me figure out why the heck I'm so obsessed with birthday parties.
Every single day of my children's lives, they're getting older. This fact pains me deeply. It doesn't matter how many insightful articles I read on the beauty of the 'tween and teen years, on the goal of parenting being to raise functional and joyful adults. On the fact that they are, actually, their own people and they're meant to be on a trajectory that takes them away from us.
No, I am bound to the littleness and I cherish it so. The tiny, dimpled hands and sweeping eyelashes, the bonneted heads and first words. I am in love with my babies in a way that makes me wonder what I ever did with my heart before I had them, and watching them grow (while beautiful, while rewarding) hurts a little.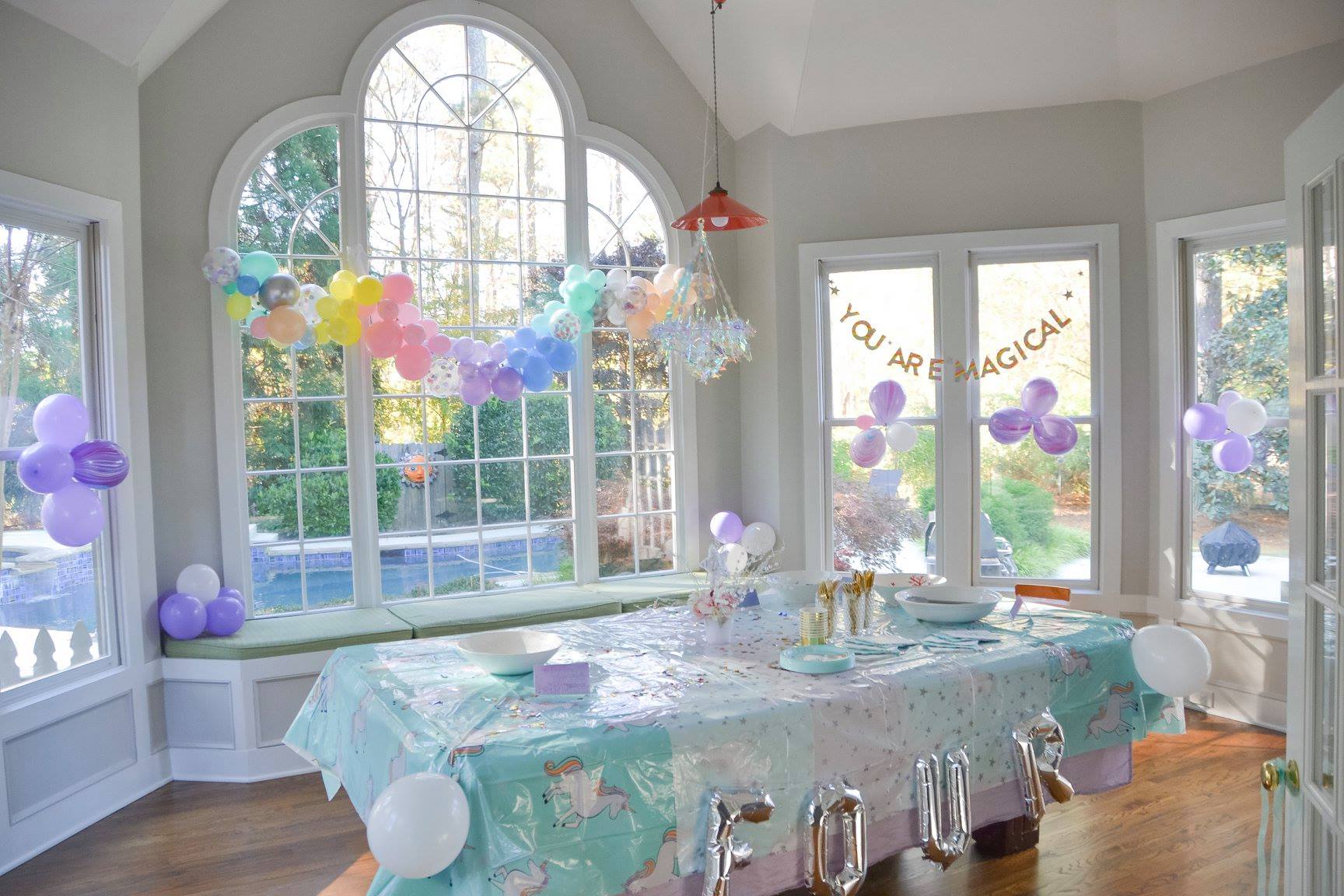 It turns out, I fixate on the fanfare and the details of these elegant birthday parties because it helps me to deal with the pain of them growing. Gives me a tangible, process-oriented way to maneuver through the hurt and make it into something beautiful. Because as much as I love my two toddlers (how long until that title gets cut off, age five? If so, I've got four months left…), I so miss their baby days. I so long to hold onto them now, too, just as they are.
Our second daughter turns two next month and I'm feeling ready. She's so smart, full of life and big words, stringing sentences together and climbing high like Sister. Her party is planned and shopped for, and as always it will be epic.
When the big day approaches, I'll be equal parts happy and sad. Proud of the work I put in to create a lovely event, yet nostalgic for last year's cake smash, and the first ride home from the hospital the year before that. But once the cleanup is complete and the birthday blues hit, you won't find me drowning my sorrows in stale cake or begging time to stand still. November will be just a few months away, and after all, I've got another party to plan.
More About Birthday Parties: