When we had kids Christmas seemed to take on a whole new magic. Over the years it had lost some of its excitement but when our boys arrived that all returned.
One of the things I have loved most about Christmas over the last couple of years is creating new Christmas traditions that are special for our family. I hope that as the kids get older they become a special memory from their childhood and one day that they create their own with their kids.
These are some of the Christmas traditions we've started with our family that you might enjoy creating with your kids too.
Cut down our own Christmas Tree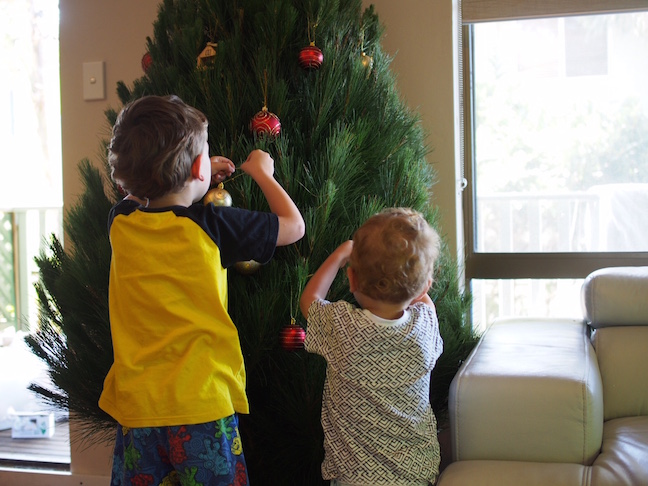 Growing up we always had a fake Christmas tree, so when we had kids I was desperate for a real one. The smell, the look, I just love it!
We are fortunate to live near a Christmas Tree Farm (yep there are such things), so every year we take the boys and cut down our own tree. I do a bit of subtle guidance towards a nice bushy, symmetrical one but we let them choose the tree. They then help us cut it down and we take it home to decorate. Such fun!
Do an activity advent calendar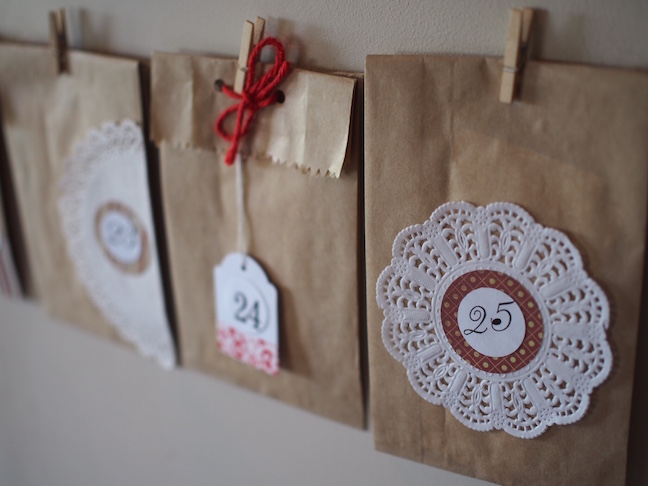 Each year I create an advent calendar that features daily special activities, a Christmas craft and a part of the Christmas story to read together. I number envelopes or hang up little paper bags and then each day the kids take one down and we see what is inside.
Over the month we do a whole range of different activities. Everything from baking Christmas cookies or decorating the tree, to buying a gift for a friend or family member or doing a kind deed for someone they don't know. I love how it gets the boys into the Christmas spirit and gives us something fun to do each day.
We made this activity advent this year and there are some free printables available too. As you're getting in after the 1st you can turn it into the 12 days of Christmas or simply start from whatever day you are ready.
Buy a gift for a child in need
It's so easy for kids to get caught up in presents and food at Christmas. My 4-year-old has already given me a list of things he'd love and I'm torn between wanting to share in the excitement without fostering greed. Each year we buy a gift for a child in need and place it under the wishing tree. It's a way to take the focus off us and help them to be generous towards others as well as grateful for everything they receive.
If you are looking for a spot to drop off your gift, check out the Kmart Wishing Tree (also supporting Mission Australian and The Salvation Army).
Open a present on Christmas Eve
This is one tradition that I've brought from my childhood and that my husband isn't really on board with! Every year I love wrapping a special gift to open on Christmas Eve. Generally it is a pair of PJ's and a book. We read the book together and they wear their special PJ's to bed.
I remember looking forward to Christmas Eve almost as much as Christmas Day as a kid and I love spreading out the excitement for the kids. I think it also makes it easier to get them off to bed once they've been able to open one special gift… but I'm not making any guarantees!
Make and decorate a gingerbread house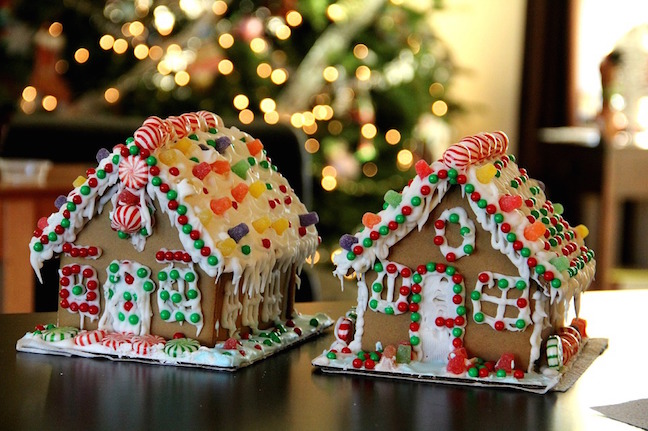 What could be better than a surgery biscuit house covered in lollies? My kids hang out for the day the gingerbread house making activity is uncovered in our advent calendar. I tend to buy a pre-made kit (you can find them in supermarkets and Ikea for around $10) and construct and decorate it with the kids.
If you're new to gingerbread houses the trick is to use plenty of icing to hold it together and leave enough time for it to set completely before decorating. Wrap it up in cellophane to keep it fresh and it makes a fabulous Christmas table centrepiece (if you can keep the kids from devouring it before then!)
Do you have any family Christmas traditions?
More ideas for a very Merry Christmas:
Images: Top – Michelle Thompson-Laing / Bottom – CC Pixabay