By now, many of us have had enough "family time". And on top of being professional homeschoolers, parents everywhere are feeling like short order cooks and 24-hour maid service attendants. Sure, the bigger kids can help out – but so can your toddler. Get them involved in the household duties so they can obtain a sense of responsibility…and you may actually buy yourself a few minutes to yourself. A fun toddler chore chart can make all the difference! You can download the chore chart, or make your own.
Supplies:
Paper
Coloring supplies
Printer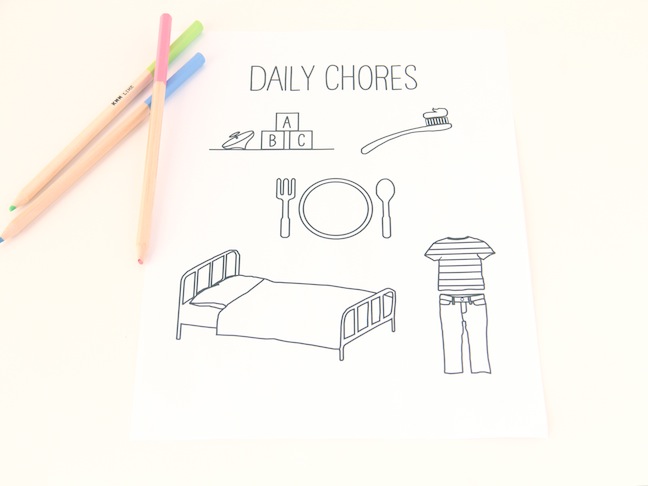 Print out the chore chart, or create your own using a piece of paper and a pen or you can make it on your computer! Just print it out or make copies, and every day once they have finished a chore, they can color it in! It's a lot of fun and it's a win-win for the parents and the kids!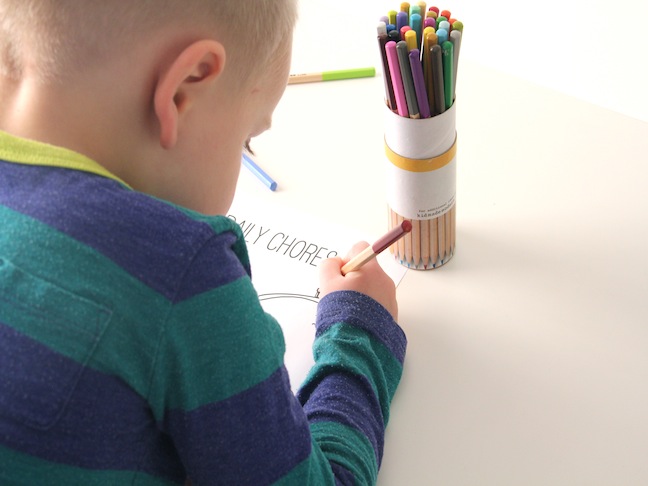 Save the image below to print it out, or click here for a high-resolution version of the daily chores chart!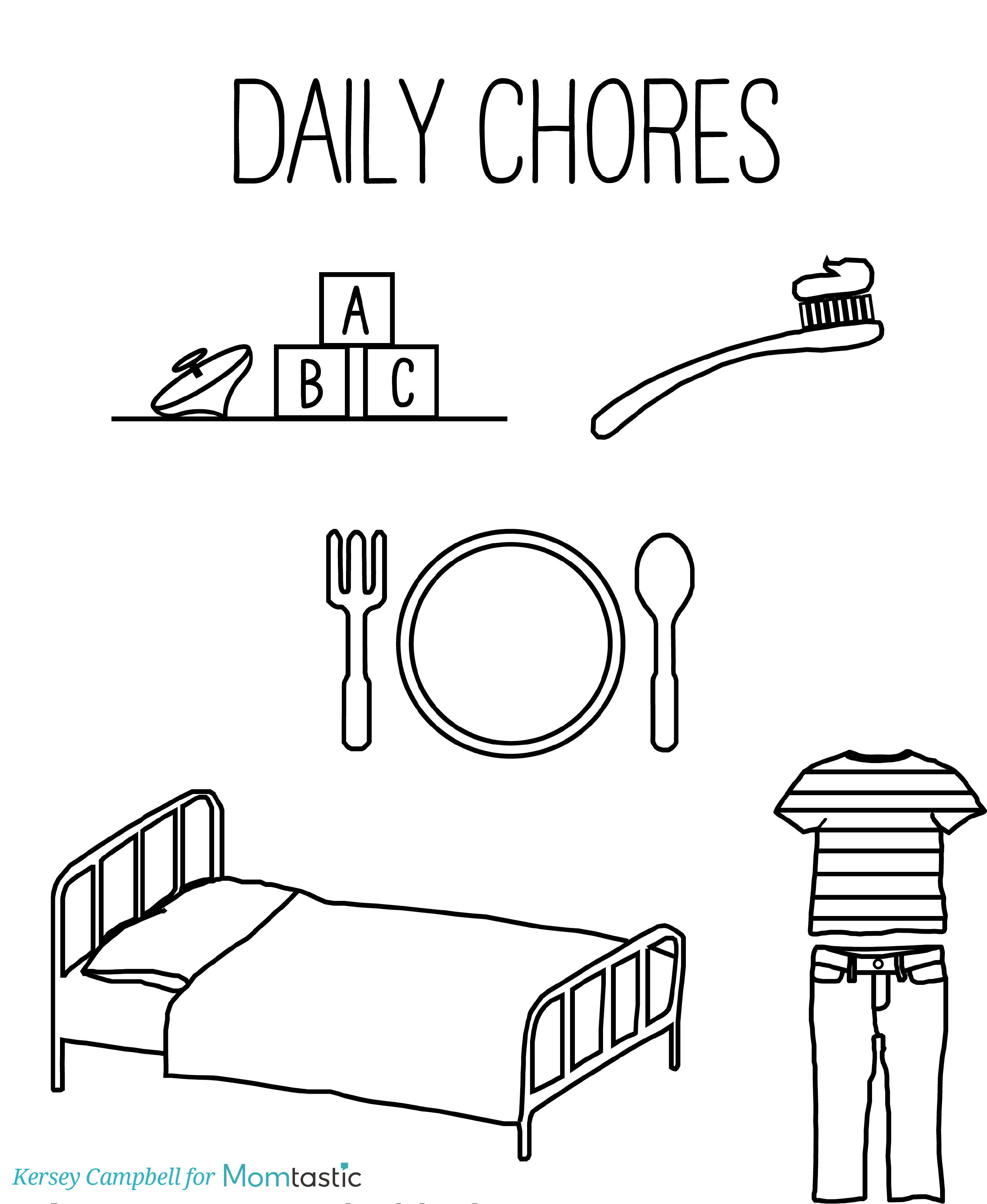 More Parenting Tips and Tricks: