This week the stars are landing new TV shows, restraining orders and baby bumps!
Comedienne Jenny McCarthy is returning to her music television roots! The actress and mom of one is heading to VH1 to star in her own talk show, 'The Jenny McCarthy Show'. According to Deadline Hollywood the show: "will feature McCarthy skewering everyone and everything in pop culture, news, fashion, TV, movies and the web, and will also include guest panelists and celebrity interviews." Jenny got her start on MTV's game show "Singled Out".
'Gossip Girl' star Blake Lively was granted a restraining order for herself and her mother. The restraining order is against a man named Sergei Mifle who has been hanging about the set of the show and contacting Blake's mother, claiming he has been deeply concerned for Blake and needs to help her. He also believes he has a "metaphysical" connection with her.
Joy Williams of the band 'The Civil Wars' is expecting her first child with husband Nate Yetton. The Grammy-winner shared: "Beyond elated to share that [husband] Nate [Yetton] & I are expecting our first child in late June!!! My baby bump & I will see you on the red carpet. I'm feeling butterflies but I can't tell if it's my baby kicking or the actual butterflies itself. Both sensations are really, really wonderful."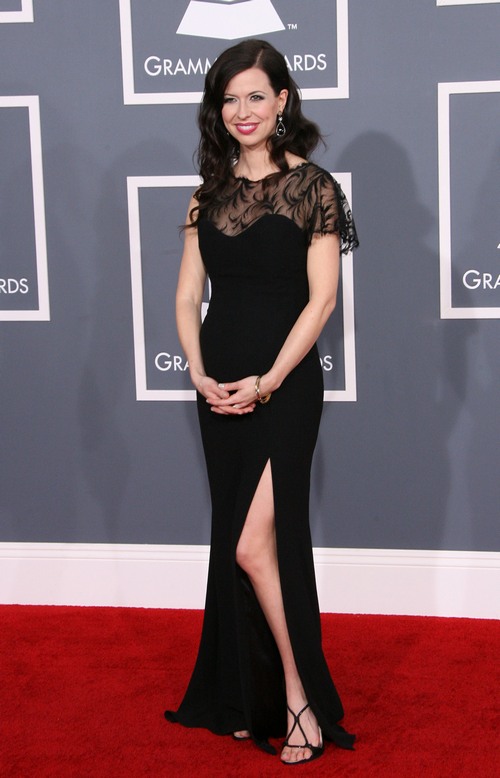 Photos by Wenn.com