'Twilight' stars Ashley Greene and Robert Pattinson make the fans in Belgium very happy.
With just three weeks until the release of the fourth installment in the 'Twilight' series, the promotional tours for 'Breaking Dawn Part 1' have already kicked off. While Kristen Stewart is wrapping up filming on her new movie 'Snow White and the Huntsman' and Nikki Reed is basking in her newlywed bliss, the press duties fell upon cast members Robert Pattinson and Ashley Greene this week. Rob and Ashley are trekking through Europe appearing at fan events together. Yesterday the costars were in Brussels, Belgium where they signed autographs and met with excited fans.
Are you looking forward to this movie? Did you read the books first? Do you attend the midnight screenings?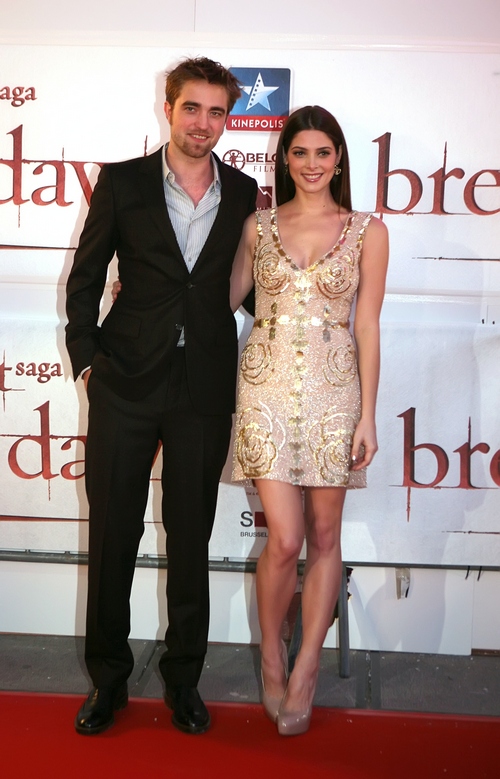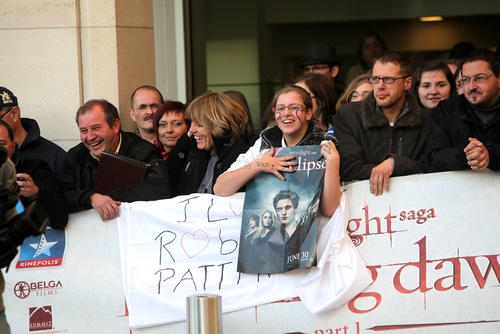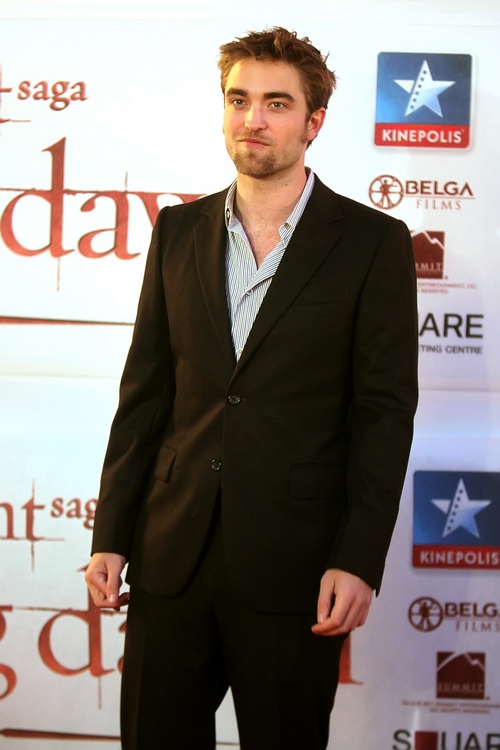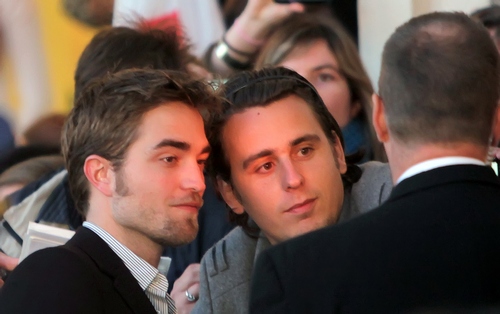 Photos by Wenn.com