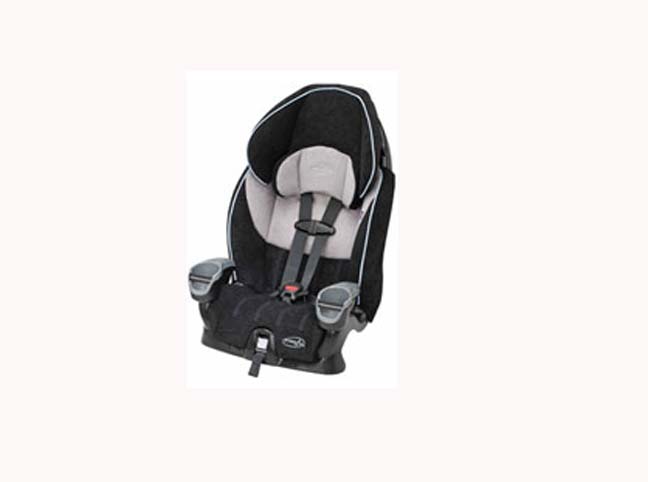 Today, Firday, Evenflo Company Inc reported that they are voluntarily recalling an estimated 18,000 Maestro Combination Booster seats.
What does this mean for you?
The seats are being recalled because "they can crack and fail in a simulated 30 mph frontal collistion" this according to Consumer Reports.
Consumer reports found that two of the Evenflow units had failed when tested at an outside laboratory. The seat's plastic shell cracked and the harness loosened during a simulated 30 mph frontal impact crash.
What should you do if you have an Evenflo Maestro Combination Booster Seat?
1. The model number being recalled are 3101198, 3101980, 31011048, 31011049, 31011059 and 31011057C.
2. Evenflo will be notifying registered owners and will provide a remedy kit.
3. If you have or think you may have an affected seat, stop using it and please contact Evenflo for more information. US: 800-233-5921 Canada: 800-265-0749.