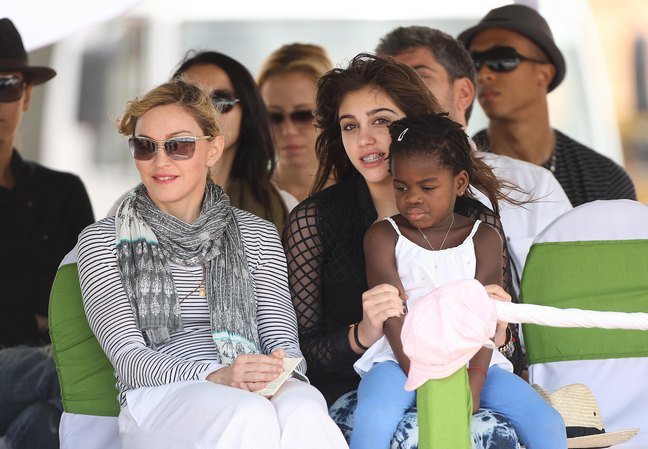 Madonna is launching a new clothing line with her eldest daughter, Lourdes.
Madonna wears many hats: mother, singer, actress, director, and writer.  She'll now be adding fashion label owner to that ever-growing list.  Madonna and Lourdes (13) have teamed up with Macy's on an exclusive clothing line aimed at teens, called 'Material Girl'.  Madonna has said that Lourdes has been a big contributor to the style direction of the line.  "I really like the way Lola dresses, and I think this line is absolutely an extension of her taste."
Pieces in the collection will include purses, shoes, and clothing and will be priced affordably, ranging from $12-$40.  It is set to launch August 3, just in time for back-to-school shopping.