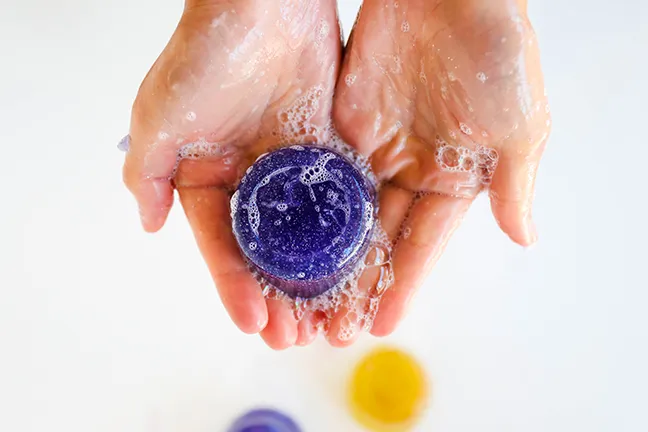 If you've ever walked by a LUSH cosmetics store, chances are you walked right in. It's almost impossible NOT to be drawn in by the color and the glitter and the delicious smell that just oozes out of that store. I've done my best to fight it, and have scoured the internet for shortcuts for copycat products that I can make at home. After doing some extensive soapy research, I found an easy recipe for making your own DIY shower jelly just like the ones you see at LUSH! Five bucks in supplies and a few hours in the refrigerator will get you the products that will make you all shiny and smelling good. Let's do this.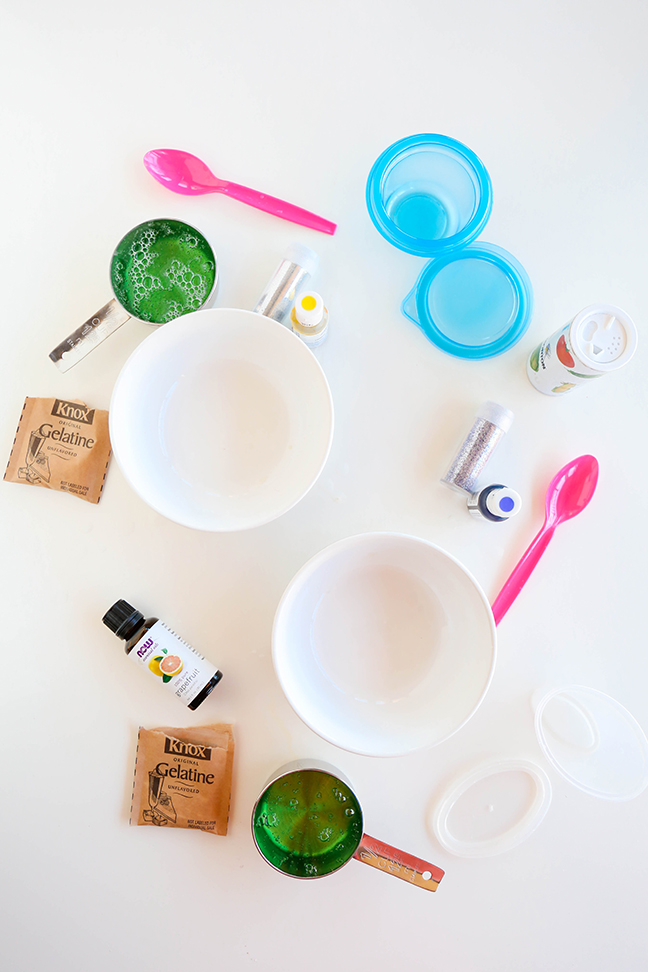 RELATED: 26 Brilliant Mod Podge Ideas
Supplies (per scent):
boiling water: ¾ cup
unflavored gelatin: 1 packet
salt: 1 tsp
shower gel or soap: ¾ cup (go for something affordable and with a mild scent)
food coloring: in color of your choice
grapefruit essential oil (or other oil of your choice): 3 drops
fine glitter: for dusting
miniature Tupperware containers (one recipe makes 3 containers)
Instructions: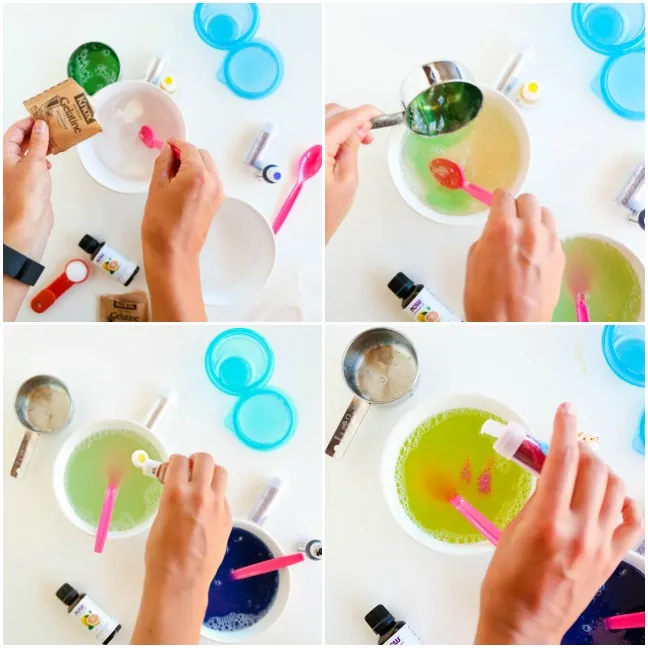 Step 1: In a small bowl, slowly sprinkle the gelatin powder into the boiling water and stir to combine.
Step 2: Add the salt, and then the shower gel. Mix well.
Step 3: Add one drop of food coloring and stir.
Step 4: Add the glitter! The more the merrier when it comes to the glitz here.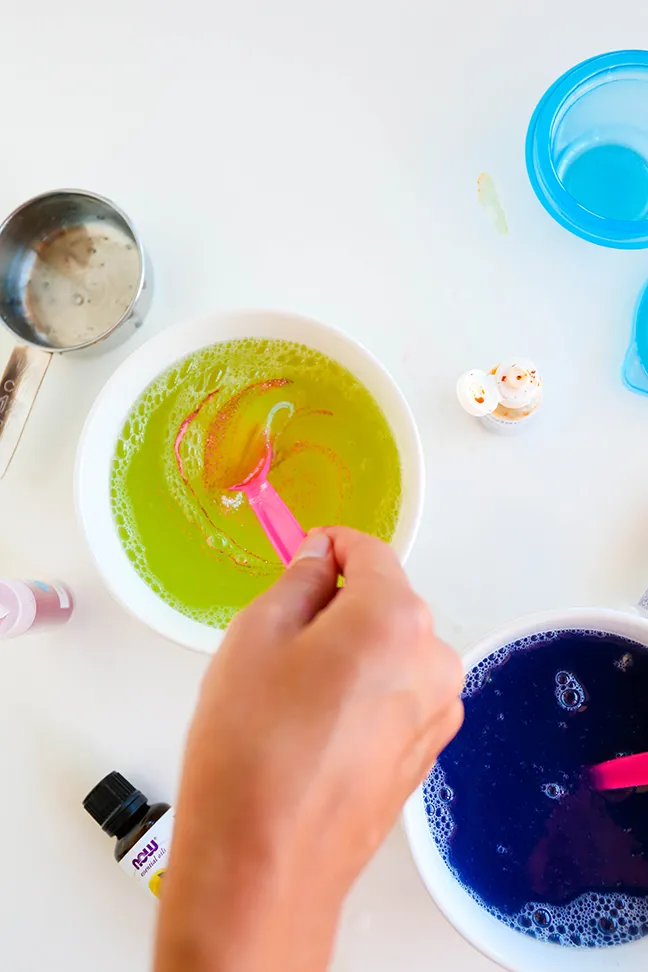 Stir, stir, stir!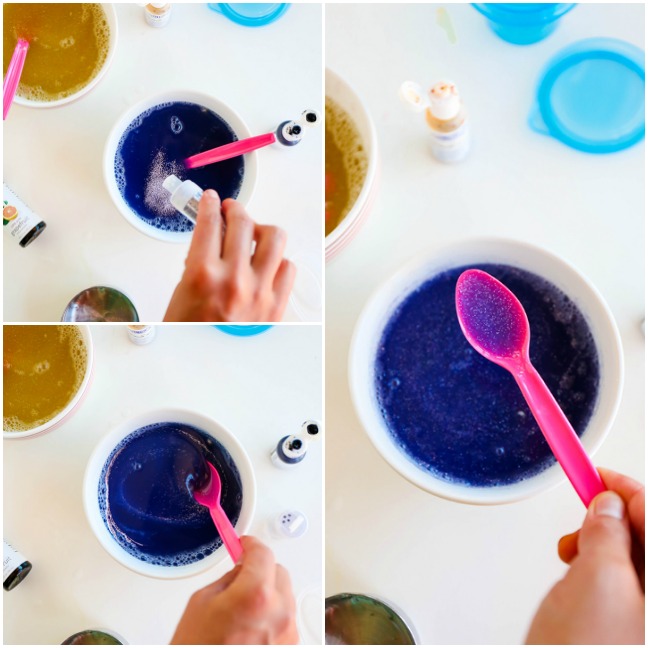 Step 5: Repeat above steps with another scent and color.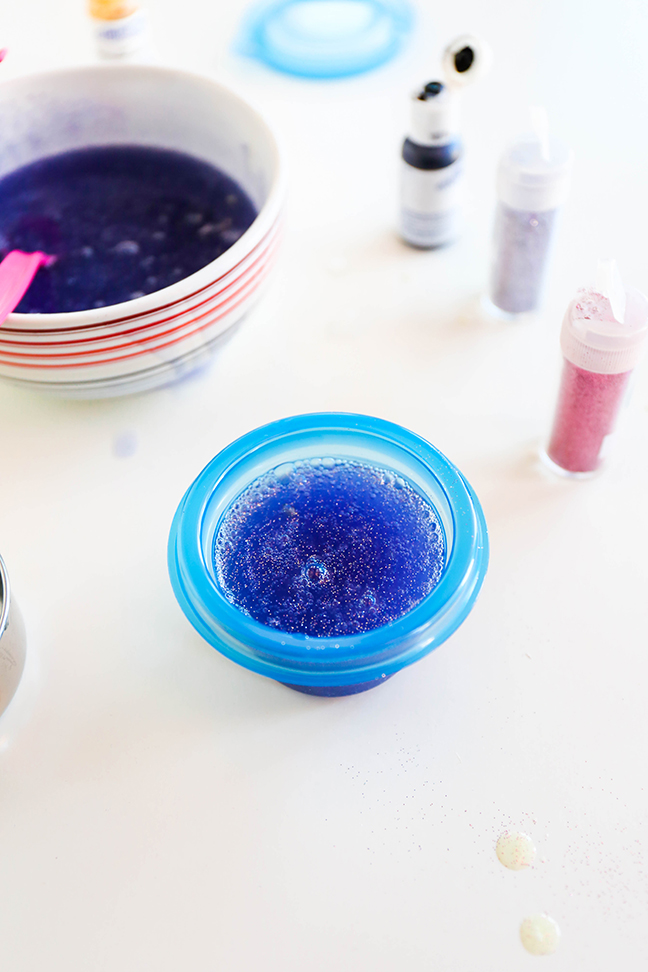 Step 6: Pour the mixture into the miniature tupperware containers and refrigerate for at least three hours.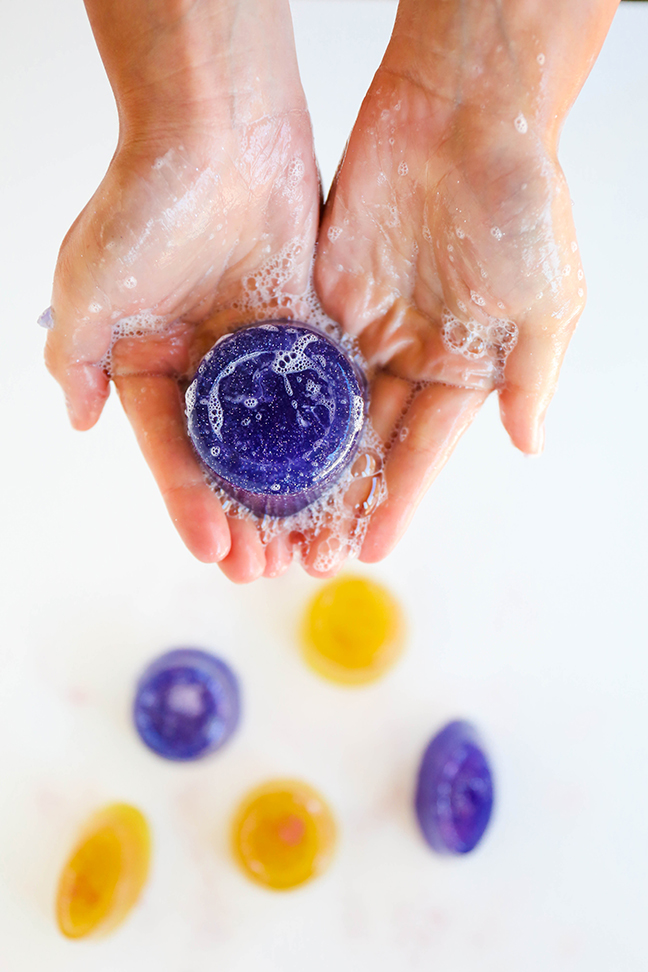 Step 7: Break out of the tupperware and wash up!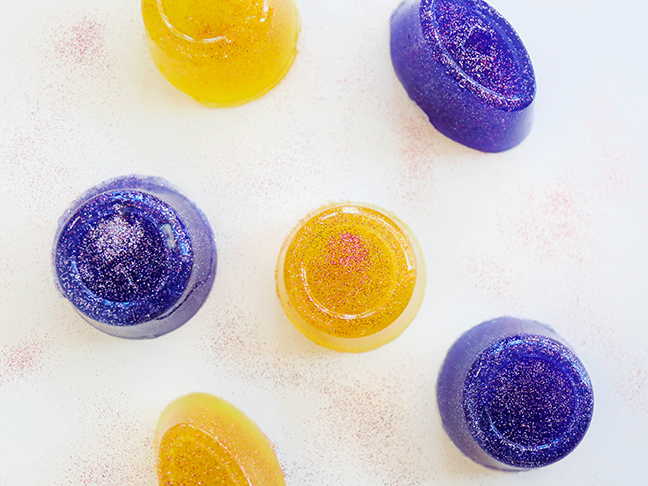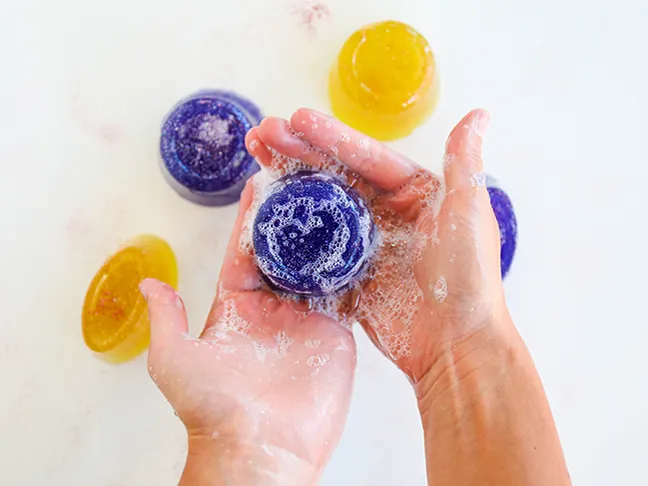 All you have to do is add water and the suds will just follow.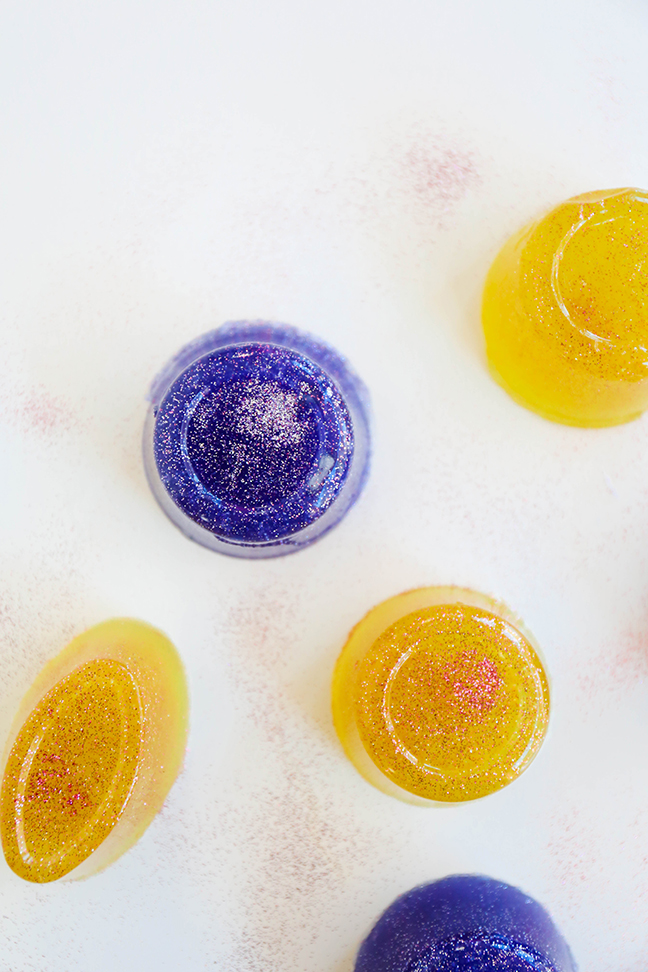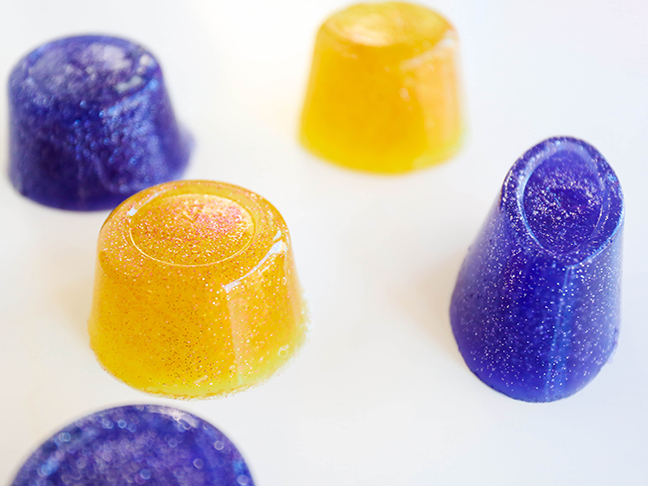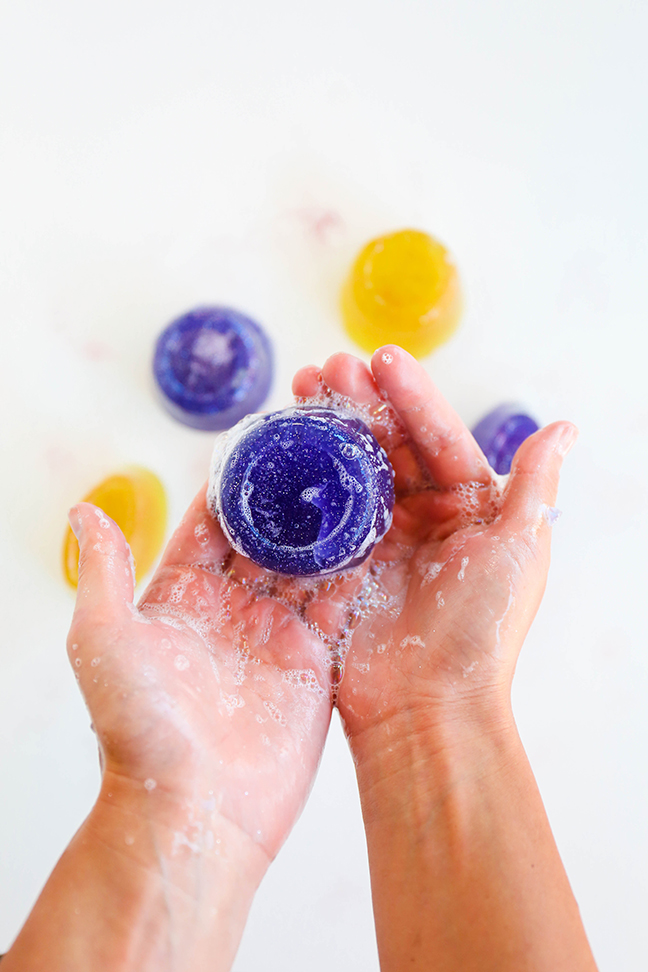 When you're done using the shower jelly, just toss it right back into the tupperware until your next shower. These smell amazing and make super fun presents. Who wouldn't want to wash up with a little sparkle?
More DIYs for Mom: