My motto for almost everything is to start out with a good solid foundation, and then everything else that follows will go much easier from there.
So with that thought in mind, a really great way to begin to revive your complexion after many months of harsh winter weather exposure, is to establish a great cleansing regime that removes impurities from your pores, stimulates skin circulation and encourages skin regeneration. I'm already a devoted follower of the Clarisonic Cleansing brush, since it's been said to clean up to 6 times better than using your hands alone and I've seen the improvements in my own skin since I started using one about a year ago.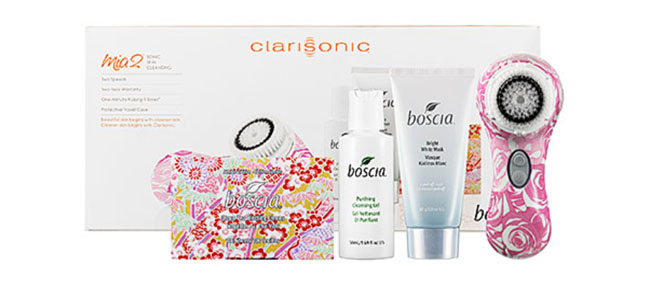 And that product now just got even better, since they've packaged it into this
Limited Edition Mia2 Collection
that also includes 3 Boscia facial care products. You'll love the way all these products work together perfectly to revitalize and brighten up the condition of your complexion just in time for Spring. They're also travel-friendly and are the perfect combination for on-the-go moms. Or if you're looking for a great Mother's Day Gift for your own mom, there's no doubt she'd love receiving this collection to help rev up her own skin regime too. 
Image: sephora.com
---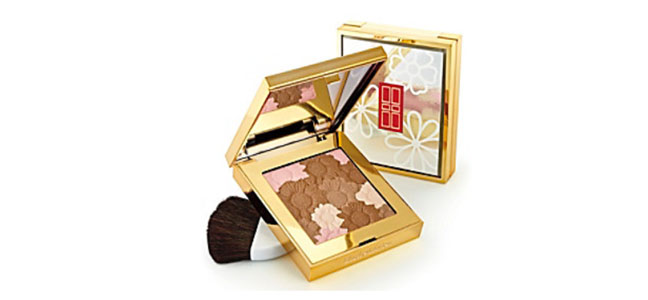 There's nothing quite like the magic of a really great bronzer, to provide an immediate color glow to your complexion, while simultaneously enhancing the best qualities of your facial bone structure. The cheerful spring flowers that are softly embossed into this
Pure Finish Mineral Bronzing Powder
are infused with antioxidants and sea minerals that will both contribute to helping your skin gleam.
Image: bonton.com
---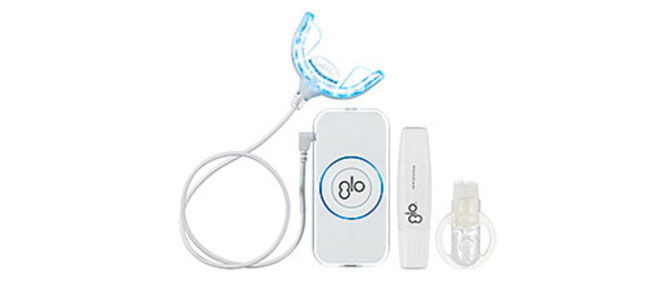 If your pearly whites have gone dull from drinking far too many cups of java or imbibing in that extra glass of cabernet that you just can't seem to live without, here's a way to bring the light back into your smile.  This
GLO Personal Tooth Whitening Device
is the perfect at-home system to help brighten up teeth that have gone dull from typical food and beverage stains. It works based on a patent-pending system that combines heat and light to bring your teeth up to 8 shades whiter over time. The device set includes everything you'll need to administer approximately 40 treatments yourself at home.
Image: sephora.com