A few years ago someone broke into my apartment. I can only imagine that the reason they didn't steal my laptop was that it was covered in nail polish and snack crumbs (the only silver lining in the horrible experience). Embarrassingly enough my laptop is, in fact, DISGUSTING, which is why I was immediately drawn to the genius Snactiv, which I first saw on Shark Tank.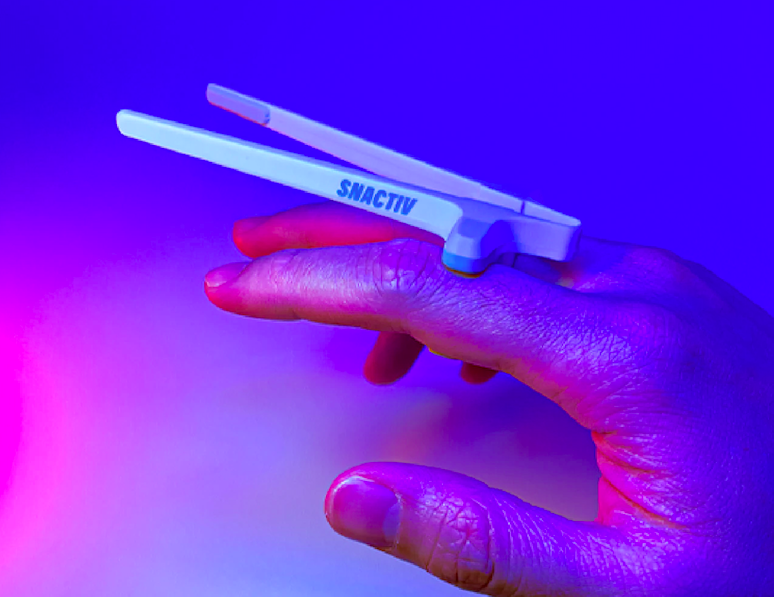 Snactiv is an ergonomic, dishwasher-safe, snacking tool that keeps your hands clean while you snack. Basically it looks like chopsticks that you slip onto your fingers. You can easily pick up small snacks – like dried chickpeas – or larger ones, like big tortilla chips, without ever getting your hands dirty while you're typing or playing video games.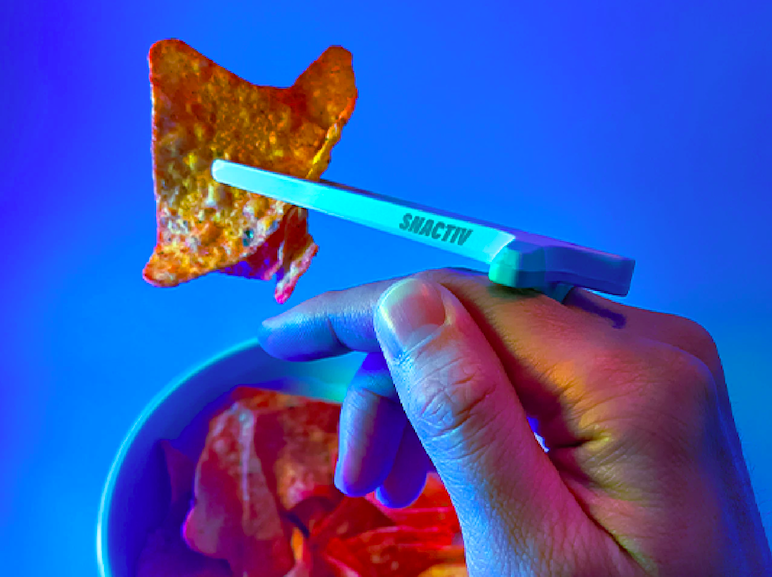 All you do is attach the tool to your index and middle finger, and voila! If you're looking to maximize your snacking you can even slip one on both hands.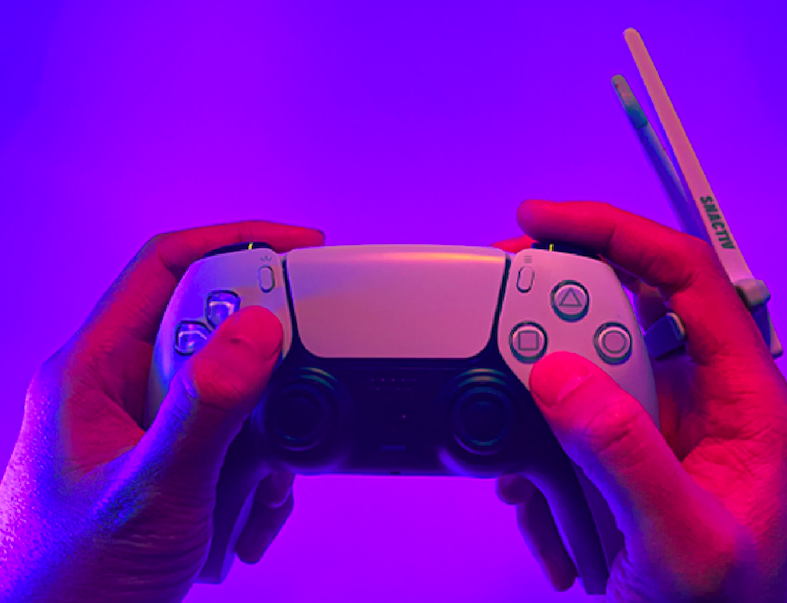 The tool can also stand on its own without contacting other surfaces so you can safely take them off when you, say, go to the bathroom. Snactiv is designed for ages 14+.