I'm a gummy addict. I could have Haribo for lunch, but I'm also health and wellness obsessed, so I don't do that (or, at least, not often). With that said, I'm so grateful for a handful of brands that have made it possible for me to have gummies every single day while not only not loading my body with loads of cane sugar, but actually giving my body some benefits.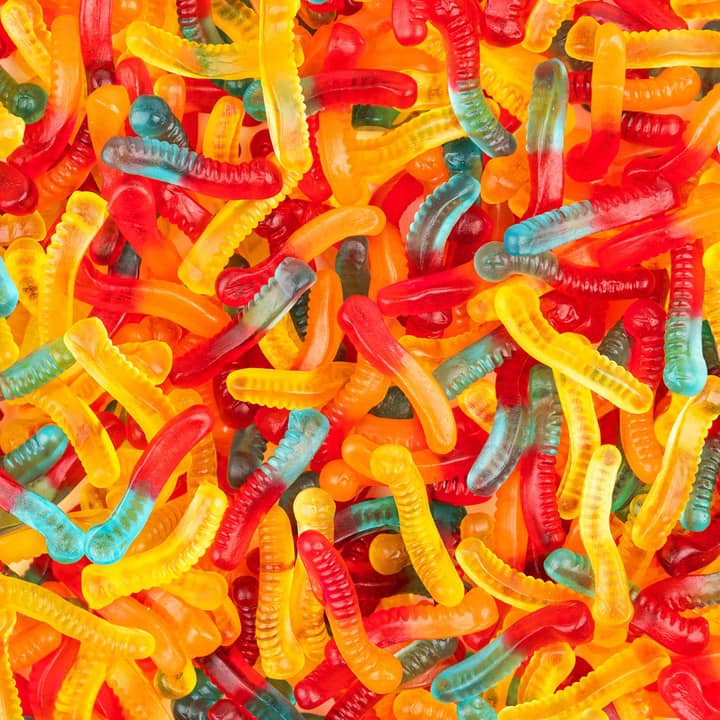 What am I talk about?
High fiber gummy bears! And it being Valentine's Day I couldn't think of a better occasion to highlight these healthfully sweet snacks.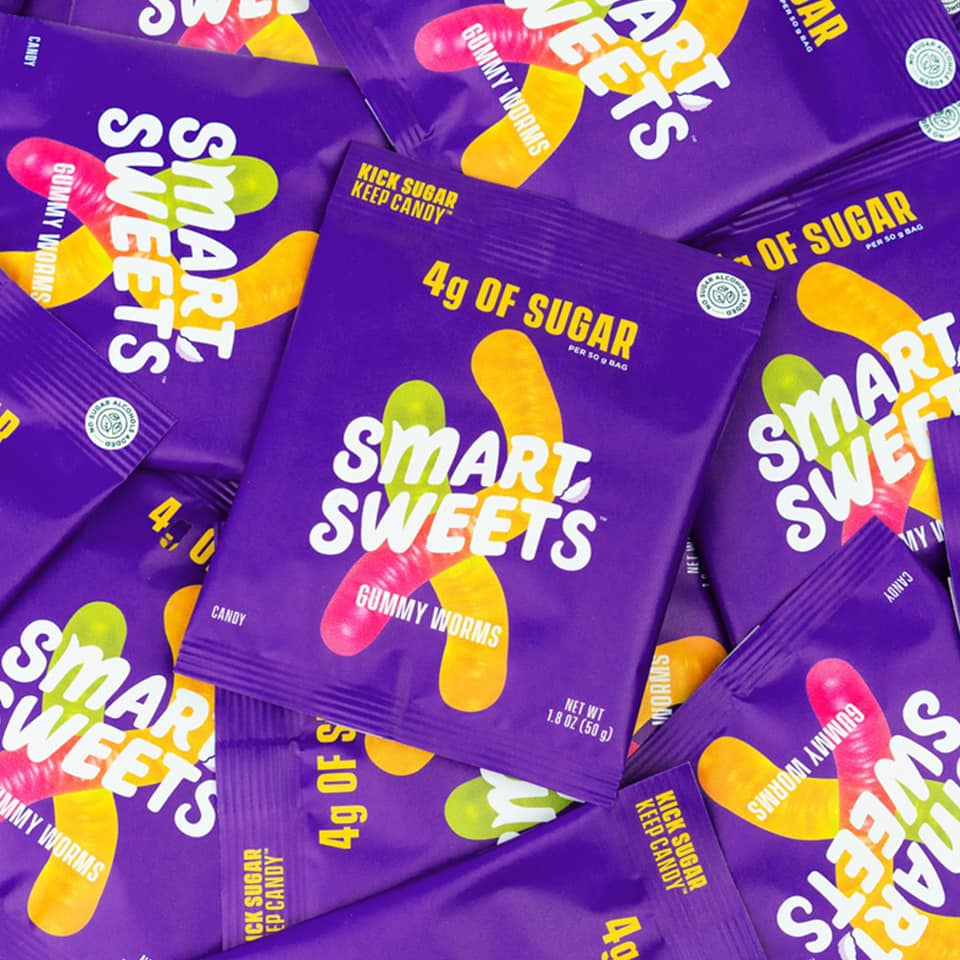 SmartSweets is the OG leader in this realm with their stevia and tapioca fiber gummies that are low in sugar and high in fiber. They also make better-for-you Starburst, Swedish fish, and licorice doppelgängers and their gummies come in sour version as well. They have bears, worms, soda bottles…all the classics and they're all delicious, no compromise options.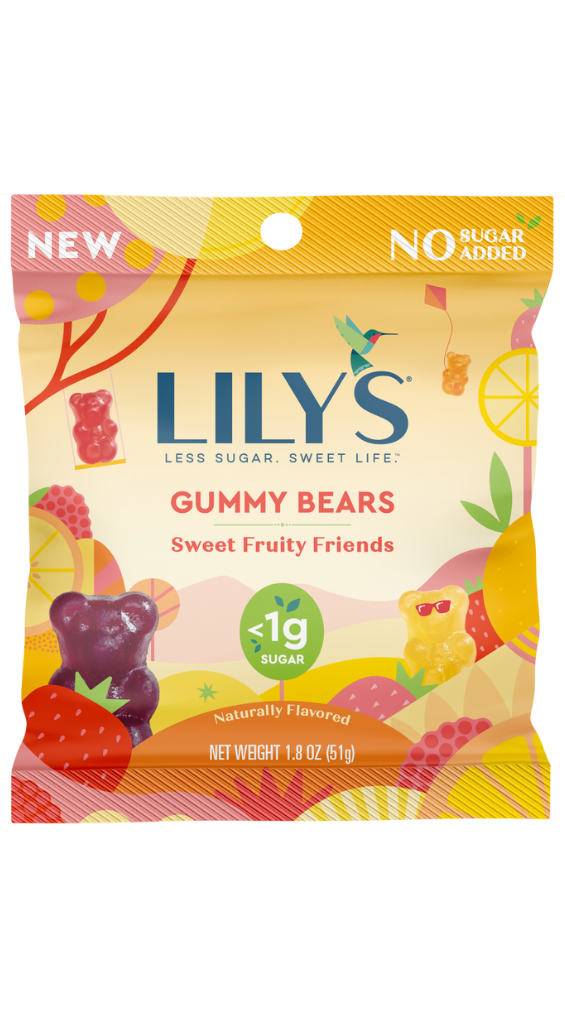 Next is Lily's Sweets. You probably know Lily's for their "better for you chocolates," which I'm equally in love with (their Peanut Butter Cups are heavenly). All products are no-sugar-added (sweetened with Stevia and Erythritol) and now they've got gummies in their assortment as well. They're high in fiber/low in net carbs, which means they're great for weight loss.
Net carbs=Carbs-Fiber. Why? Fiber is the indigestible part of a carb, meaning you eat it and excrete it, so when someone says "net carbs," they're talking about the carbs your body actually digests, which in this case is very low.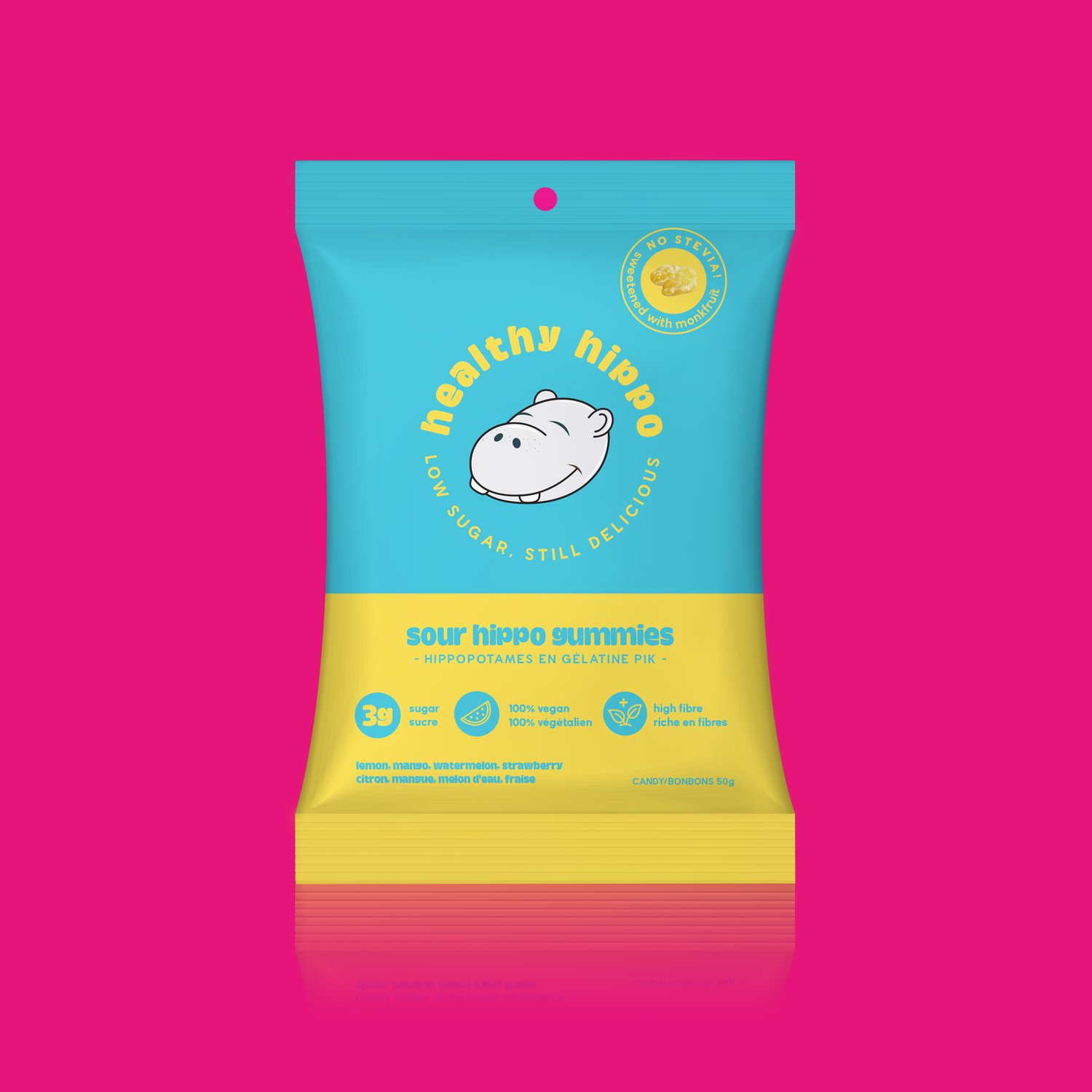 Healthy Hippo is another option for better-for-you gummies. The brand makes low sugar, high fiber and  vegan gummy treats. They're also preservative free and have no artificial sweeteners.