In the cabin fever-induced madness of the #stayathome era, plenty of us have taken to trying new things in a bid to spice up our locked-down lives and, let's face it, keep our sanity. New haircuts, new recipes, new TV shows – hell, some of us have even joined TikTok (guilty). But here's something that may not have even crossed your mind to try: period-proof undies.
Have you heard of these? I guess the concept seems kind of bizarre and foreign for those of us who've been programmed since puberty to plug ourselves with tampons and liners three to five days a month. They're essentially knickers that do the job of pads, but that can also be washed and re-worn again and again? Lunacy!
But the case for making the switch is actually pretty damn compelling. Take Aussie brand Modibodi's period & pee proof undies for example. These homegrown, eco-friendly undies aren't just infinitely more sustainable than your go-to disposable wads of cotton & polyethylene, they're also scientifically proven to keep you dry, absorbing four times as much liquid as the average tampon.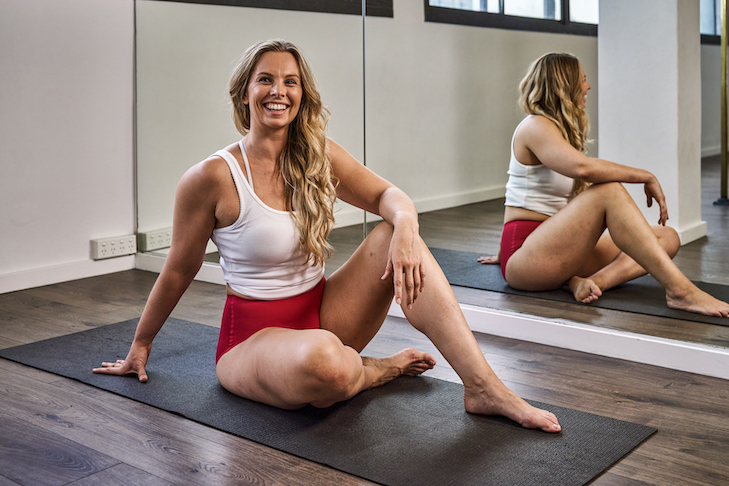 Modibodi developed their innovative new intimates in partnership with leading Aussie lingerie designers and manufacturers, but don't let their cute designs fool you – these super-undies are also the hard-fought result of two solid years of picking, prodding, prototyping, washing, wearing, testing and fine-tuning with dozens of scientists and textile companies.
Here's the basic lowdown: The undies use fabrics like bamboo, merino wool and microfibres and are made with their own built-in stain and odour-resistant liners. They come in a range of different colours, cuts and styles – from boyleg to bikini (yep, there's also seamless options too) – with additional options for absorbency levels (from superlight to heavy).
Essentially, there are designs for all ages, shapes and sizes, including those who are preggers, have bladder problems or want to exercise or swim during THAT time of the month.
And with the COVID-19 shutdown forcing us all to bunker down and work from home – blissfully free from any fears of public humiliation, self-consciousness or social awkwardness – IMO there's never been a better time to try out period-proof undies for ourselves, and see if they're as good for us as they are for the planet (and, in the long run, our wallets too).
If you're interested in giving them a go, Modibodi is currently offering contactless delivery across Australia and New Zealand, with free shipping on orders over $100. First-time buyers can also score 10% off by signing up here.
–
This story includes some affiliate links. These don't influence the products we independently choose to write about or recommend, but they may make us a small cut of the revenue.