Being a working mom is tough. It is hard to strike a balance between the office and your home life—and keeping work and family time in sync is nearly impossible. It's really important to me to be completely present in one place or the other. If I'm at home, I'm really at home, and if I'm at the office, I focus completely on work only. Being away on business trips is a different story, though. Because I'm away from my husband and kids for days on end, I really try to find ways to work and keep in touch and in sync with my family. I like to work hard, but stay as completely connected to my family as possible.
Since my son is still a baby, I usually travel with him while my daughter stays at home with my husband. Here is a peek into my complete process for maximizing business trips away from the family, from preparation to maximizing downtime.
Before the trip:
My business trips are usually only a couple of days long, so I like to pack super light. Especially since I'm taking my four-month-old with me, I need to make sure I travel smart. Aside from choosing clothing wisely and not providing myself too many options (I choose outfits and commit to them), I only bring the essentials: my UPPAbaby Vista Stroller and a wearable baby carrier for my son. Airports can be a mom's worst nightmare, and one of the biggest timesavers I've invested in is getting TSA Pre-Checked. It makes things so much easier to walk through the airport with no problems. I highly recommend doing so—it's $85 and is valid for 5 years.
While traveling: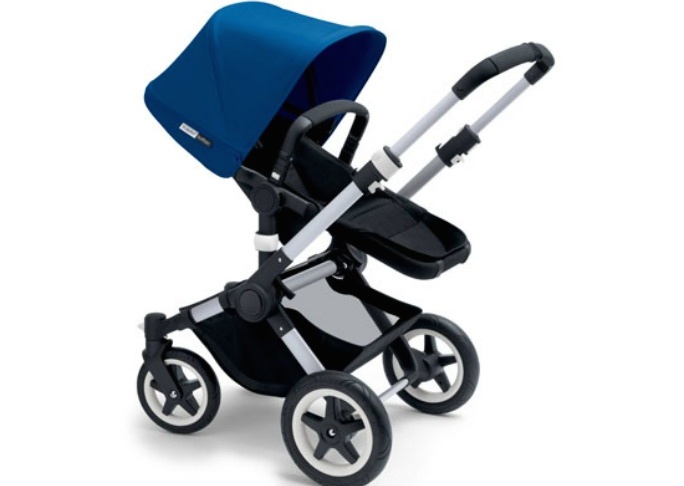 Especially if I am traveling with my son, I like to have a rough idea of what my schedule is going to be like. I pack my day bag accordingly: diapers, blankets, change of clothes, makeup for touch-ups, cell phone, and charger. I make sure to always plan my next meal in advance—whether it's in my hotel room or across the street at the coffee shop from where I'm staying. It is really important for me to make sure my blood sugar is stable, I'm fully hydrated, and there are no energy crashes from lack of eating or exhaustion from travel. My Solly Baby Wrap is my best friend, and I always carry my baby in it. It allows me to be hands free and maximize my time during and between appointments and meetings.
Working on the road: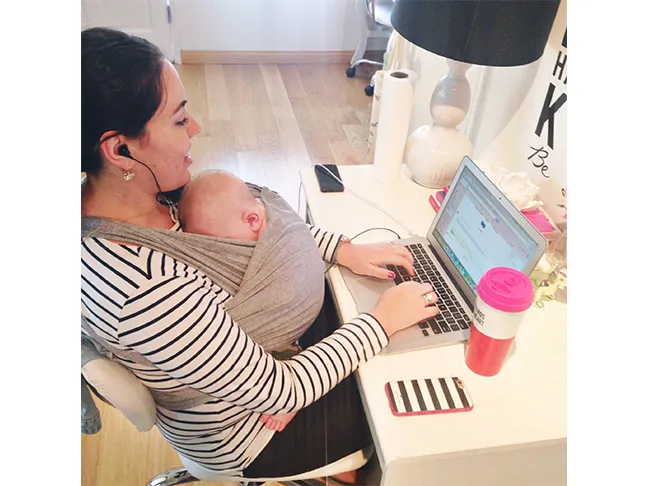 The only tech gadgets I like to bring are my Macbook Air and iPhone. I FaceTime or Skype with my family at home or the girls in my office on my laptop or iPhone when I have some time in between appointments or when I am back in my hotel for the night. If I have some extra free time, I also love reading on my Kindle app and uploading photos to my photo stream to share with my family. Since I'm away from my family I like to work as much as possible, knowing that when I get home I want to make sure we're able to spend a concrete amount of time as a family together, and not focusing on work.
More Business Travel Tips: