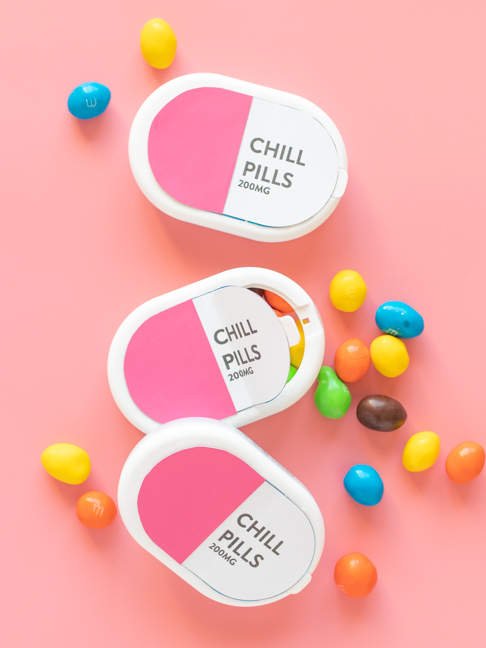 These days, I think we could all use a chill pill. If only! While chill pills may not be real, there's something else that comes close (and no, I don't mean Xanax). I mean candy! We all know someone who would love to receive one of these chill pill candy gifts. Made by repurposing pill-shaped mint containers, use the free printable chill pill labels below to customize them.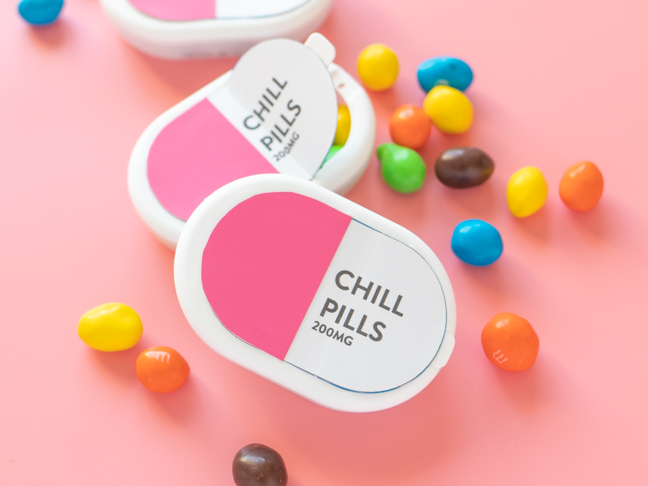 Here are not only one but TWO ways to make chill pill candy gifts depending on whether or not you have a color printer. A little cardstock is all you need to update the label with a pop of color! If you don't like pink for your chill pill labels, you can also use this simple DIY to change the colors.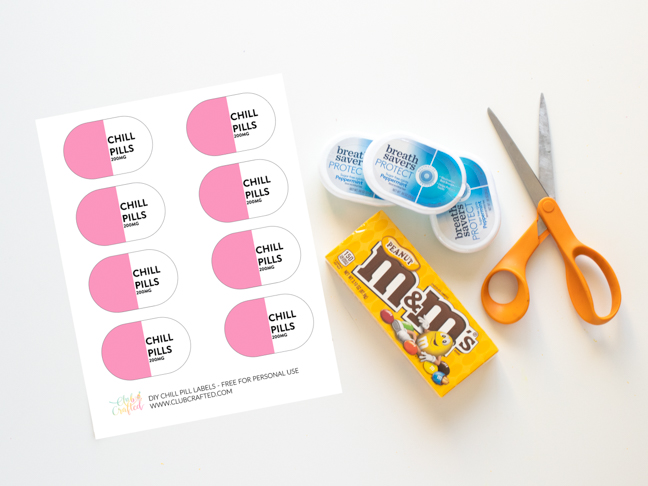 Supplies:
White sticker paper
Scissors
Breath Savers mint containers or similar
Candy
Colored cardstock, optional
Glue, optional
Step 1: Print out the chill pill labels on white sticker paper. Make sure to print them at actual size. If you don't have a color printer, that's OK! See how to customize them in step 3.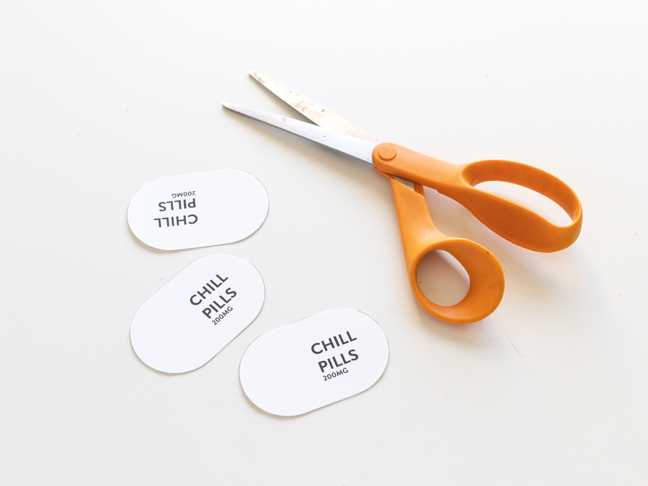 Step 2: Cut out each label.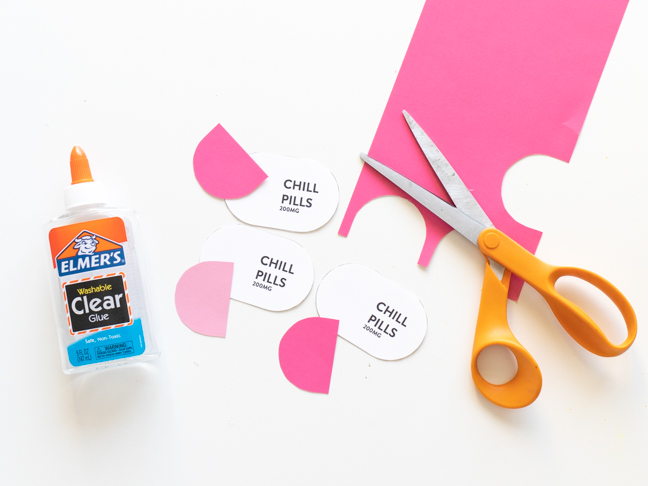 If printing in color and satisfied, skip ahead to step 5.
Step 3 (optional): If your printer did not print the color OR you want to change the color of the chill pill design, use this step. Place the cut label on top of a piece of cardstock so that about half of it is hanging off the side. Then cut around the oval shape. This piece should cover half if your "chill pill."
Step 4 (optional): Then use a standard glue to adhere the cardstock to the side of the label without text. Align all of the edges and press flat.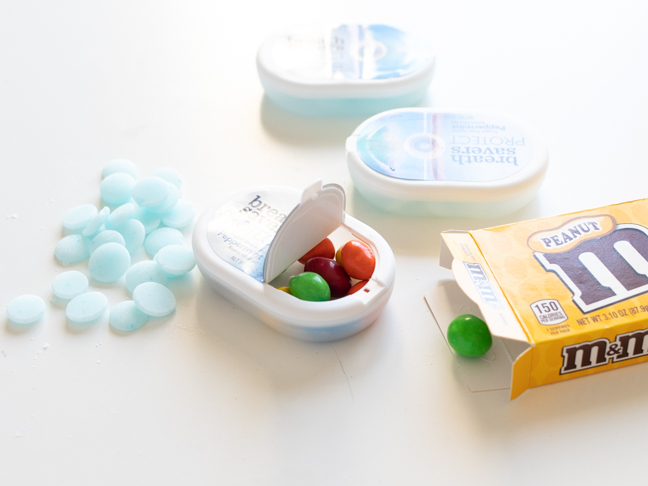 Step 5: Open and remove mints from the containers. Replace with your desired candy until full! No need to remove the existing labels unless the chill pill labels were not printed to actual size.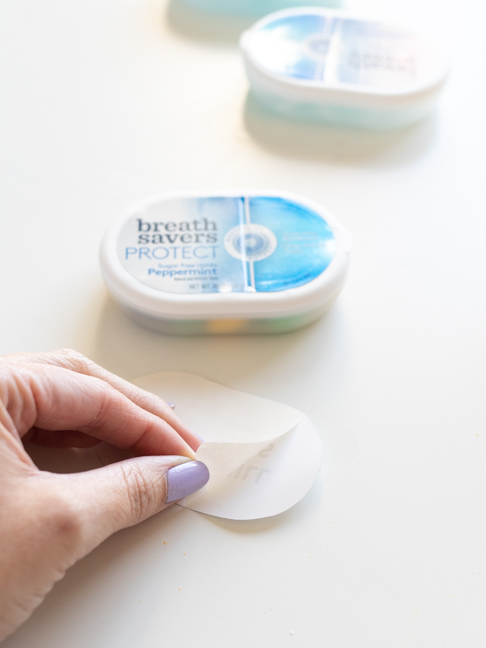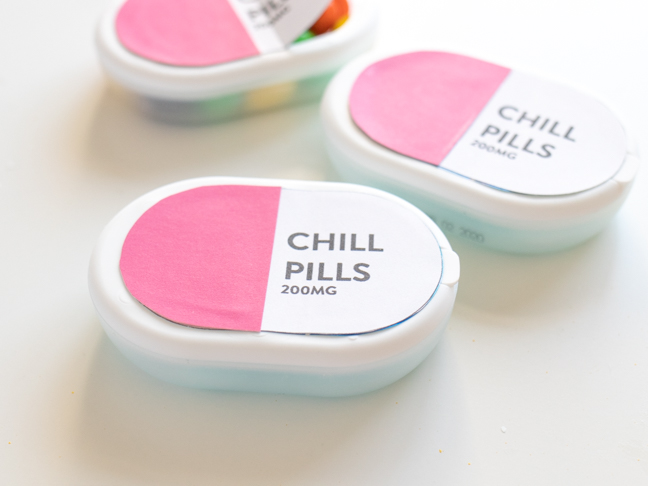 Step 6: Then peel away the sticker backing and carefully line up the sticker on top of the original label.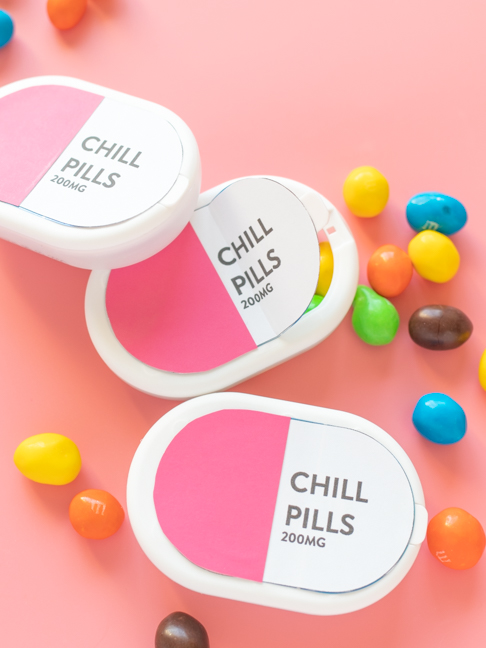 Now these chill pill candy gifts are ready to give away! Since we can't be around others right now, drop them in friends' mailboxes or ship them out for a sweet surprise! Everyone could use one of those right now.
More DIY Gifts: