There's a new birthday cake hack in town, and it's perfect for moms who simply just suck at baking. Or for moms who don't want to spend $50 on a professional birthday cake or ice cream cake from a bakery or ice cream shop.
Target has a decorate-it-yourself Crayola ice cream cake that comes with crayon-inspired icing and rainbow sprinkles. The limited-edition cake is made with white sponge cake, a layer of chocolate ice cream on top and cookies and cream filling. The kit comes with both red and blue frosting and a variety of sprinkles that will inspire the whole family to get in on the ice cream cake decorating action. Heck – buy two and let the kids get involved as a fun birthday party activity!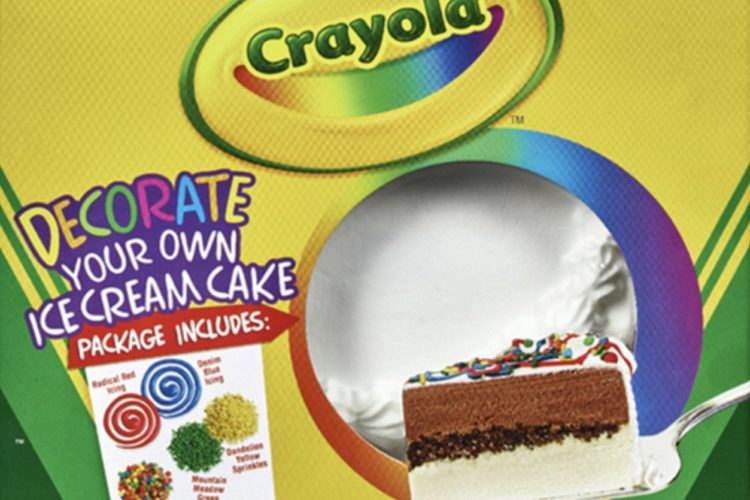 Let's be honest, creating a cake from scratch for any occasion is a big deal, especially when it is for your kid's birthday and you want to make it special and memorable. It costs a small fortune to bake a cake for a crowd and there's all the pressure to get it right. That's why this Friendly's Crayola Decorate Your Own Ice Cream Cake is so perfect. You can personalize it and it's pretty hard to screw it up.
See More Ice Cream Cake Recipes: