My son Parker has been making his own Halloween costumes since he could safely hold a pair of scissors. Even before that if you count the time he used a permanent marker to turn himself into a tiger. He's now old enough to use twenty types of scissors, the sewing machine and even remembers to unplug the hot glue gun at night. Lucky for him he's got a creative mind because his mom crafts words into sentences and that's about it.
Since Parker turns himself into whatever he wants to be on a daily basis he loves helping others turn into their favorite characters for Halloween and he LOVES a challenge. Not long ago he mentioned that he saw a picture of a kid riding a bear and said "I'm doing that." I sighed a big sigh of relief that we weren't talking real bears but maybe should have held off until I saw how much stuffing he was going to be flinging around my house (this step is not included in the instructions, it's only for children who've had too much sugar).
Here is Parker's version of a circus handler and his bear. You can see all of his creations on Instagram under the hashtag #ParkerPretends. If you attempt this costume he would love to see it so feel free to tag us!
Supplies:
Large stuffed bear (you'd be surprised how many people have one of these they're dying to get rid of!)
Blazer or jacket in color of your choice
Tall boots
Suspenders
Top hat
Scissors
Little brother who is a good sport
Directions:
Step 1: Begin by cutting a horizontal slit in the back of the bear around neck height. You may need to remove some stuffing, keep a garbage bag close by so the stuffing goes straight into the bag and not directly back and forth aiming from one brother's head to another.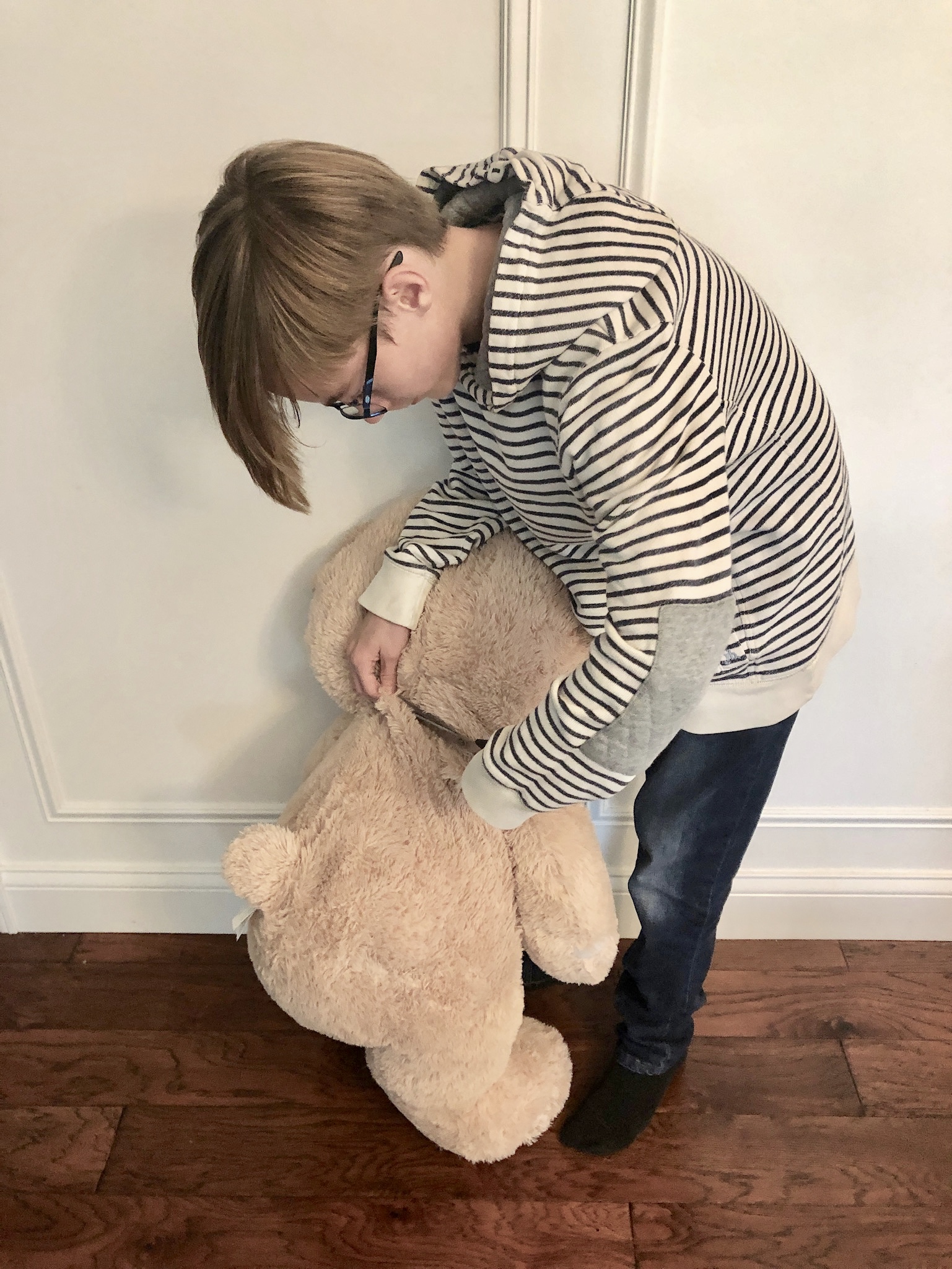 Step 2: Step into the bear through the slit putting one foot into each leg. Make sure your feet reach all the way to the bottom of the bear's feet.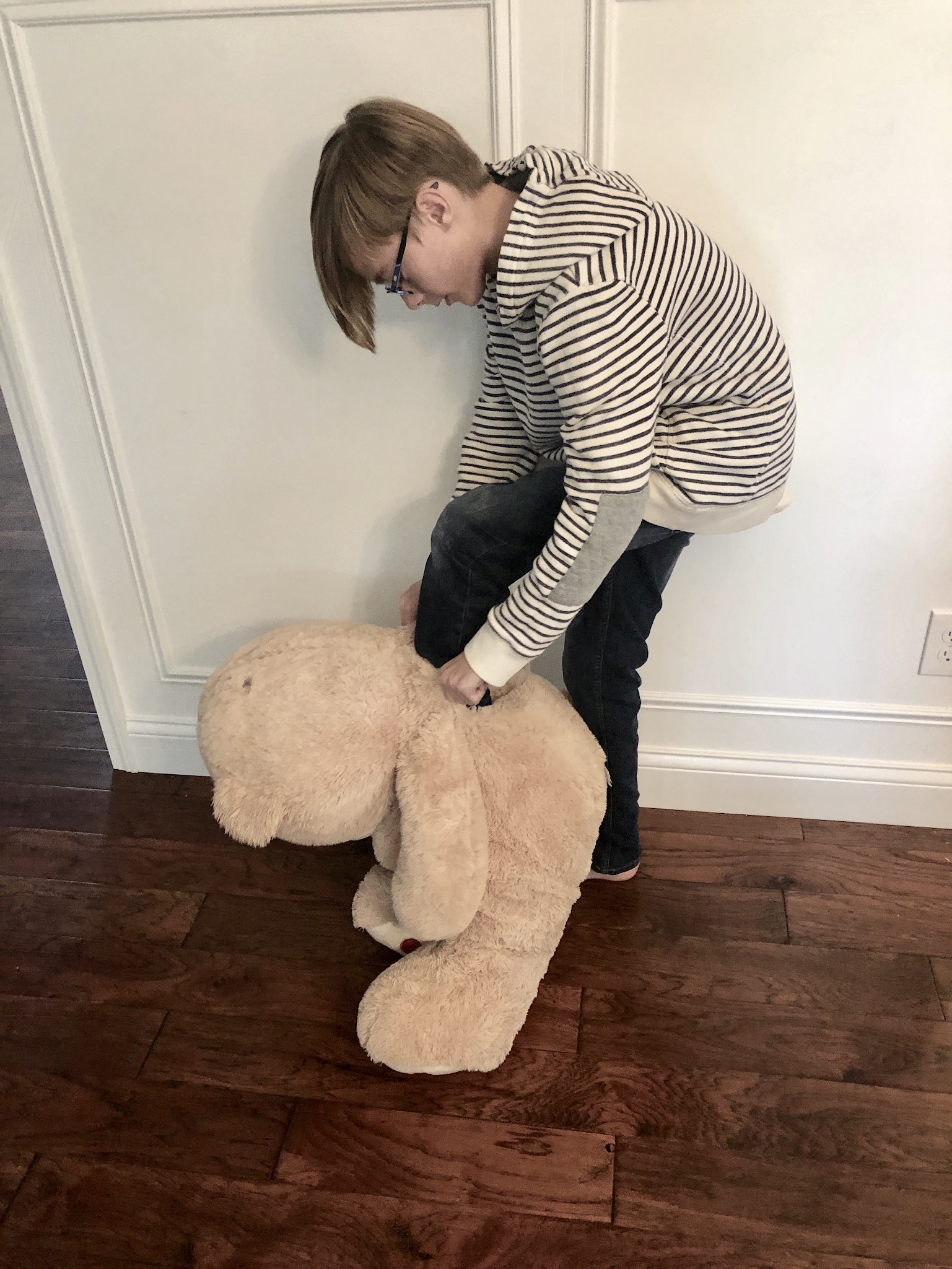 Step 3: Fasten suspenders to the bear at the back of its head, directly down from the ears. Pull suspenders over your head and fasten to pants in back as well. Side note: Get sturdy suspenders. We found some at a thrift store for a dollar. The typical kids' ones will not hold up all you need to secure!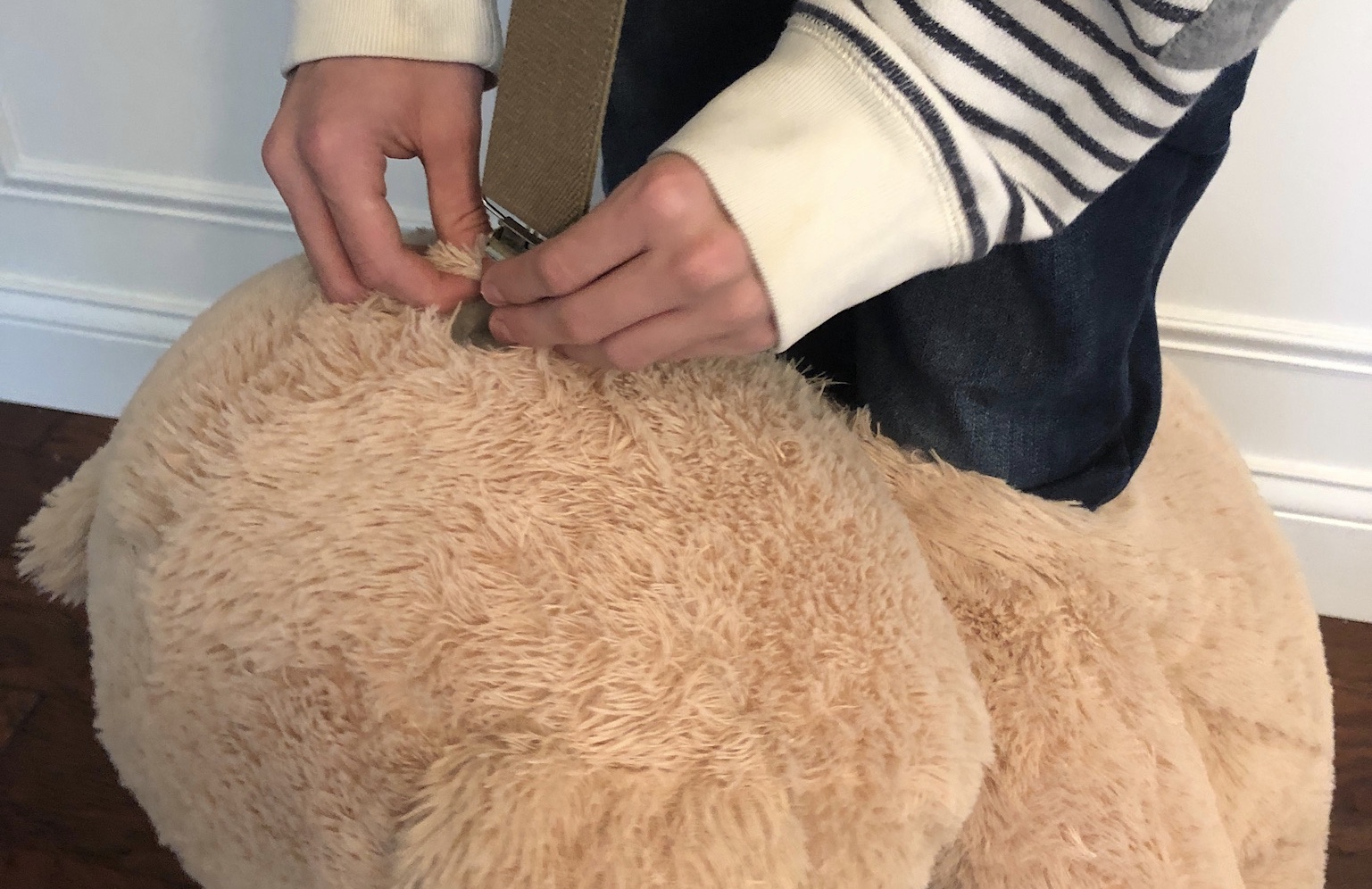 Step 4: Now borrow a pair of your mom's tall boots, preferably ones she doesn't mind losing along the trick-or-treat route. Attach one boot to each suspender clipped to the front of your bear.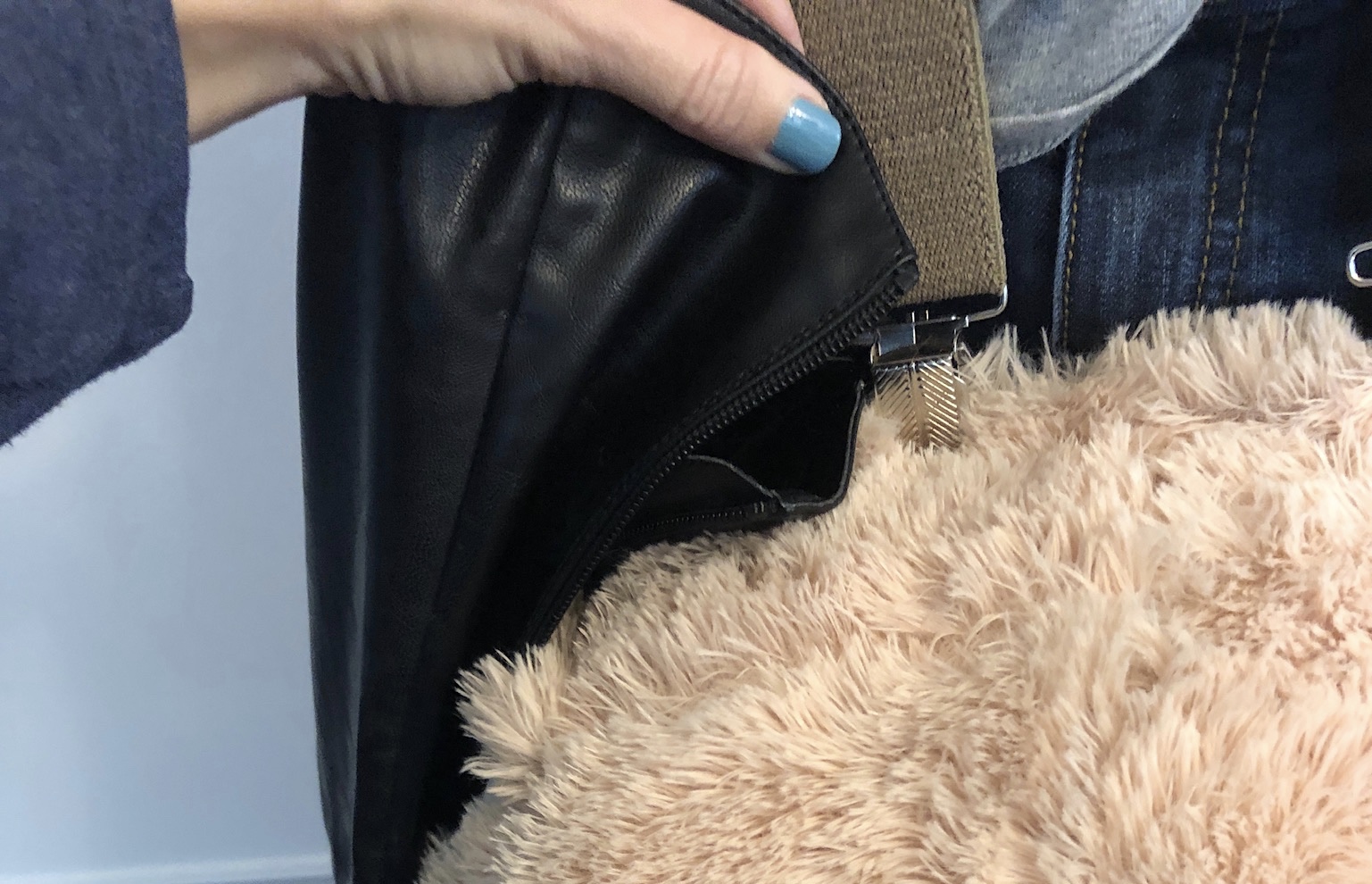 Step 5: Add your jacket and top hat, maybe a bowtie and fake 'stache too and you're all set to go candy collecting! You can switch this one up with different combinations of jackets and hats and maybe just put it on your little brother if you're getting too tall to fit your legs into a stuffed bear and walk.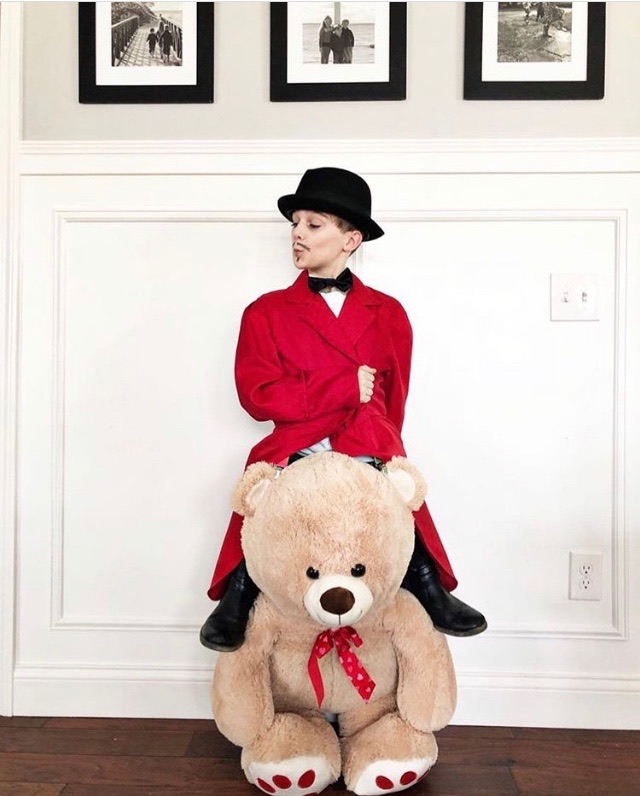 Follow along with all of Parkers costume creations on Facebook or Instagram!
More Halloween Costume Ideas: