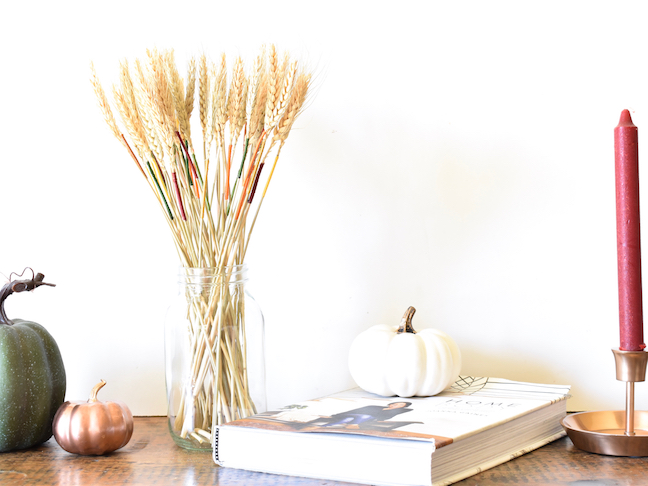 When it comes to home decor, neutrals hold a special place in my heart. And I especially love neutral fall centerpiece because it can easily carry you through the season. But, every once in a while, a pop of color is necessary to liven up any space. If done well, it's just enough to brighten the palette, without overpowering it. This DIY wrapped wheat bundle went from 'meh' to 'oh yeah' with one very simple craft material: embroidery string. Something you probably already have in the house from those friendship bracelets your kids obsessed over this summer.
This fuss-free DIY arrangement can easily transition from early fall all the way through Thanksgiving! Plus, it doesn't need any watering or trimming!
DIY Embroidery String Wrapped Wheat Centerpiece 
Materials:
Dried wheat bundle (Amazon or Michaels)
Embroidery string
Hot glue gun and hot glue
Directions: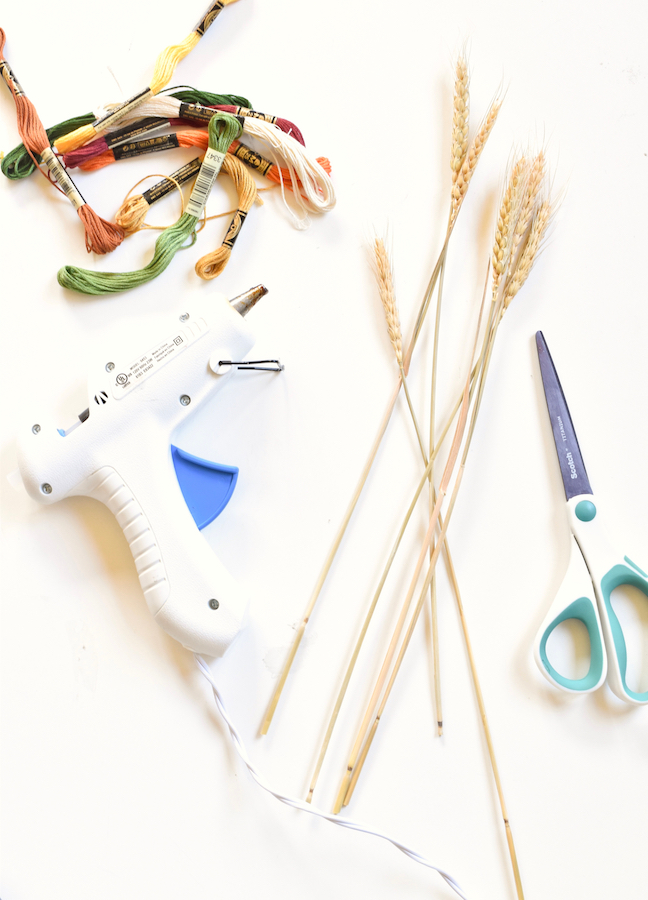 Step 1: Gather materials. You may need a vacuum once the project is over. The dried grass is fragile, and can be a little messy. It's not as messy as glitter, so hooray for that!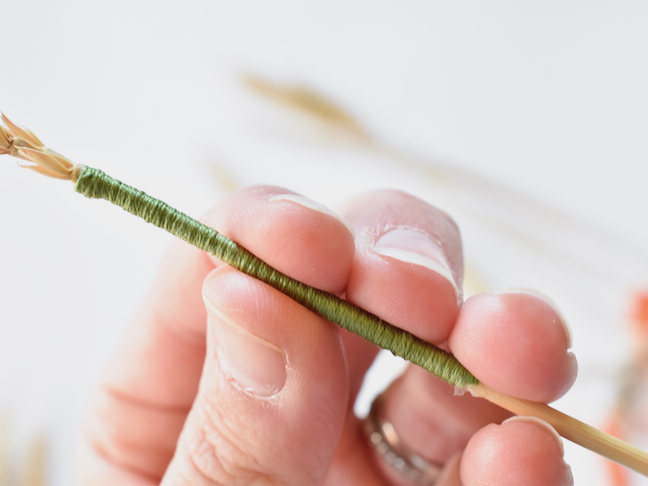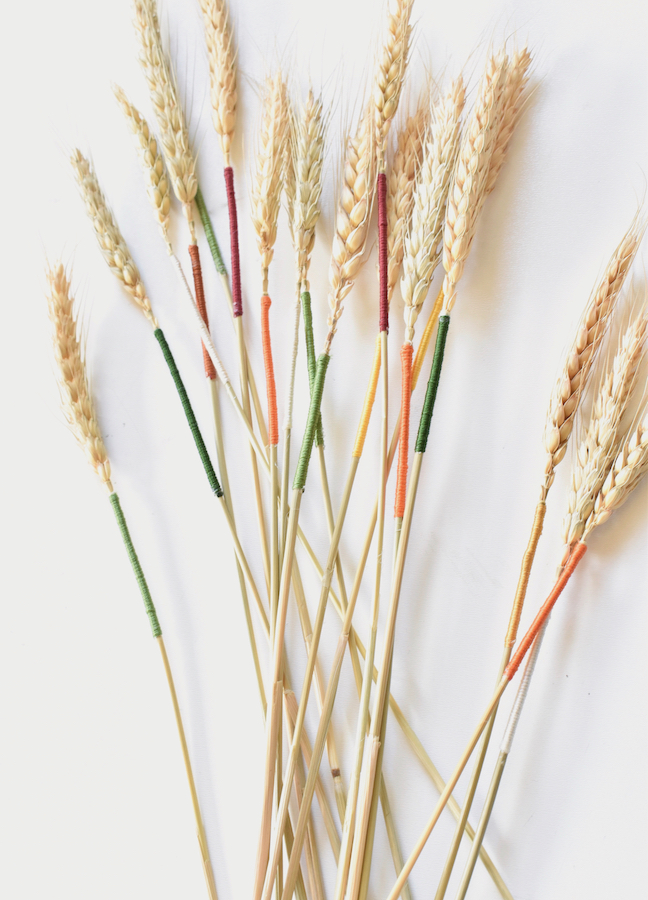 Step 2: Add a dab of hot glue to the top of the stem (bottom of the sprout), and press the end of the embroidery string on it. Now, begin to wrap tightly around the stem. First, I wrapped by looping the string around the stem, then I realized that was way more work (and messy) and there was an easier method. Keep the stem in between two fingers where the string is, and then use your other hand to twist the stem on the bottom. It's more efficient, so you will be done quickly.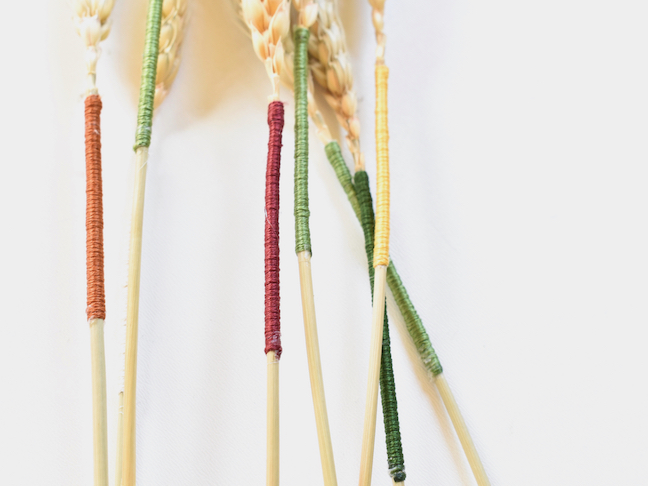 Step 3: Once the stem is wrapped, add a dab of hot glue, and press down on the string. Next, cut the end, and if you have any loose strands, you can dab some hot glue on top of the ends, and then press it down on the stem.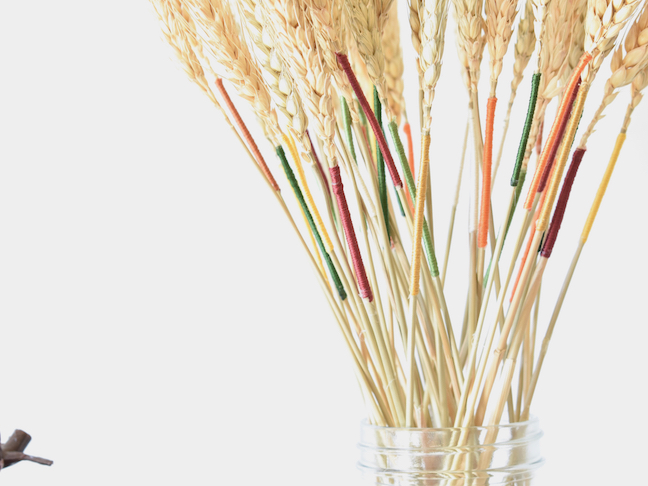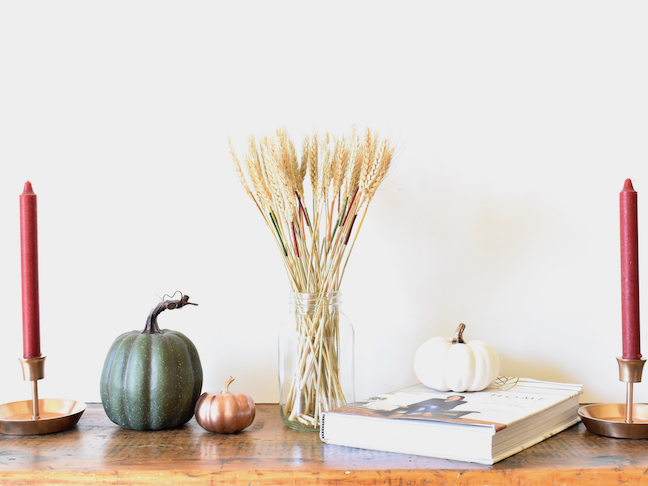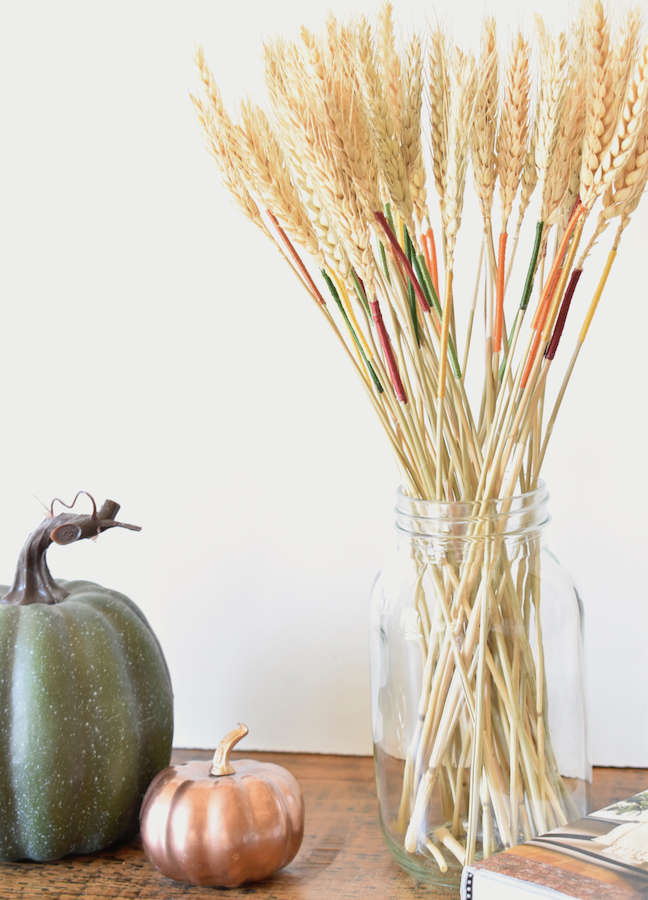 More Easy Fall Decor: