Do you have little ones starting school this year? Once kids start second grade, they might be introduced to a geoboard at school, and you can easily make a DIY geoboard at home for kids to practice making shapes and learning about area. How does it work? It's a manipulative tool used to explore basic concepts in geometry such as shapes, angles, measurement, area and perimeter. They also help with fine motor skills and hand-eye coordination. But many kids like them because they are actually quite fun to use!  All you need to make your DIY geoboard at home is some grid-patterned tape, poster board and push pins!
This DIY geo board is so simple to make and will only cost you a few dollars.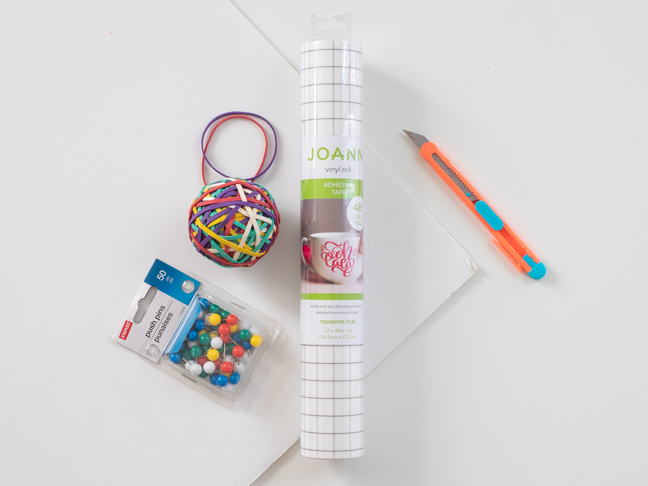 Supplies:
Foam core board
Craft knife
Cutting mat (recommended)
Clear transfer tape (unbranded with a grid pattern)
Round push pins
Rubber bands
When choosing foam core board, thicker is better! Thicker board will keep the rubber bands from pulling the pins out.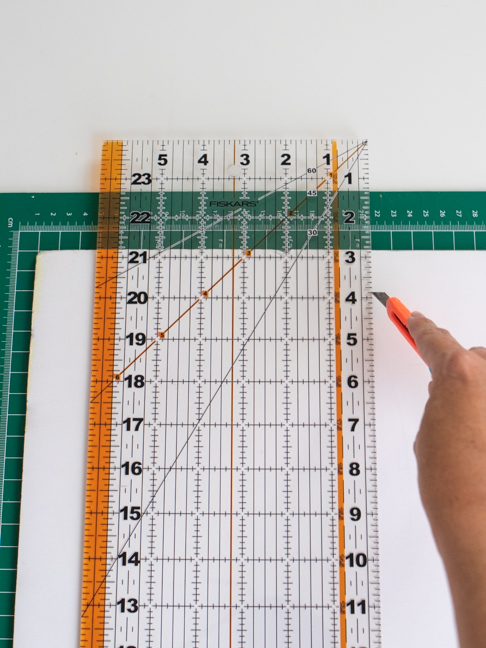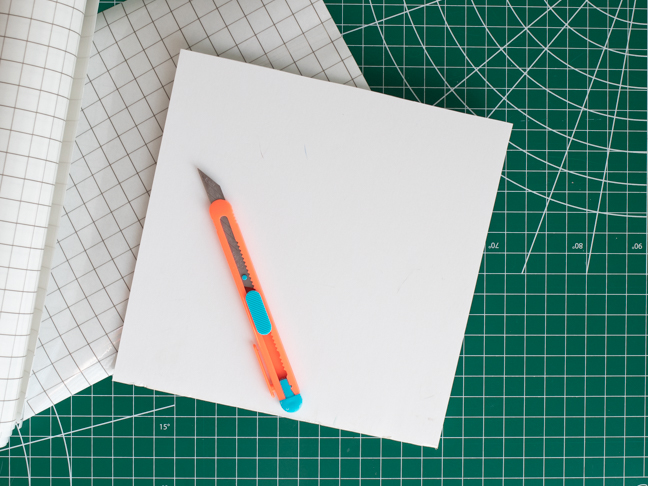 Step 1: Cut the foam core board to your desired size. Mine is about 7 inches on both sides.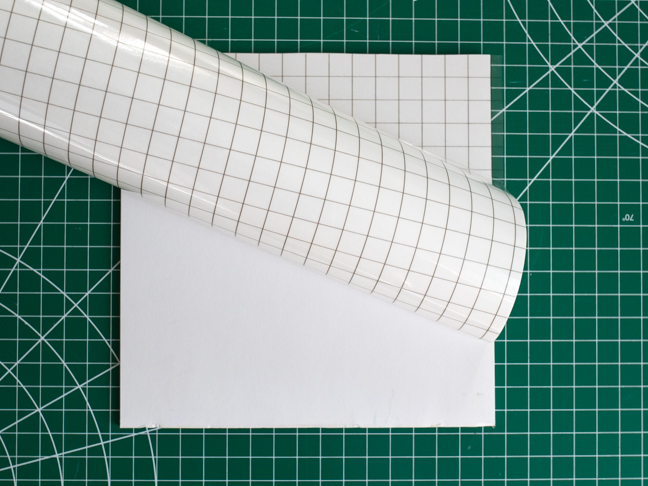 Step 2: Peel away the corner of the clear transfer tape. Position the grid (not necessarily the corner of the tape) to the corner of the board. Line it up as best you can and peel away the backing while you smooth down the vinyl.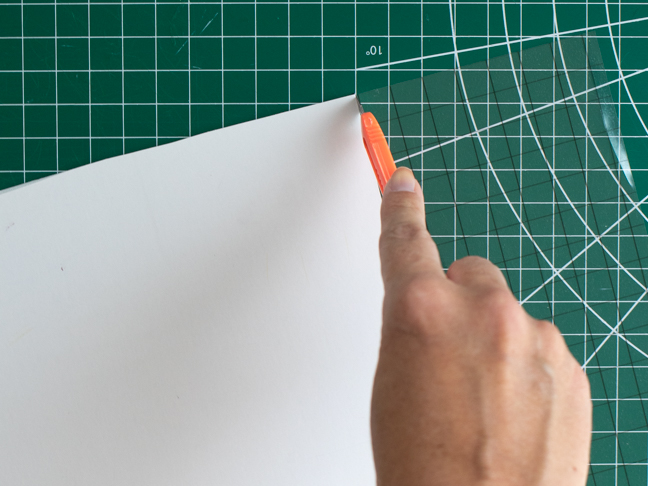 Step 3: Cut away excess vinyl. Trim the board if needed to keep the grid lined up.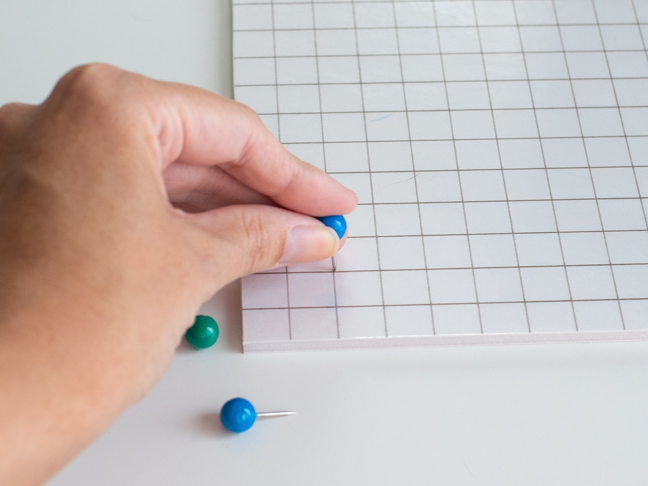 Step 4: Push the pins into the grid where the lines meet. Leave about two squares in between each pin and place them all over the grid.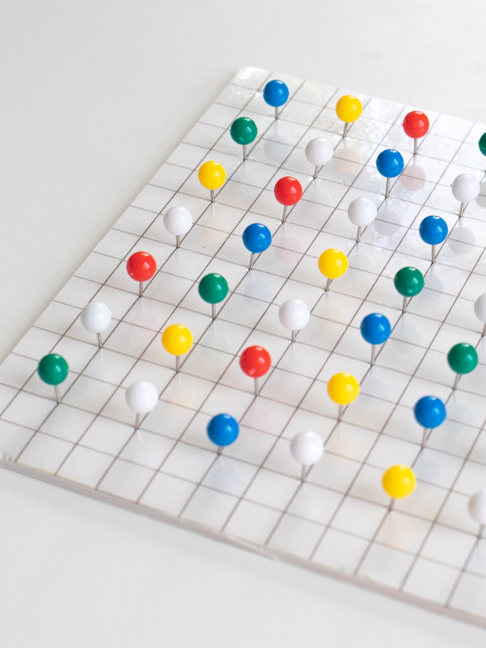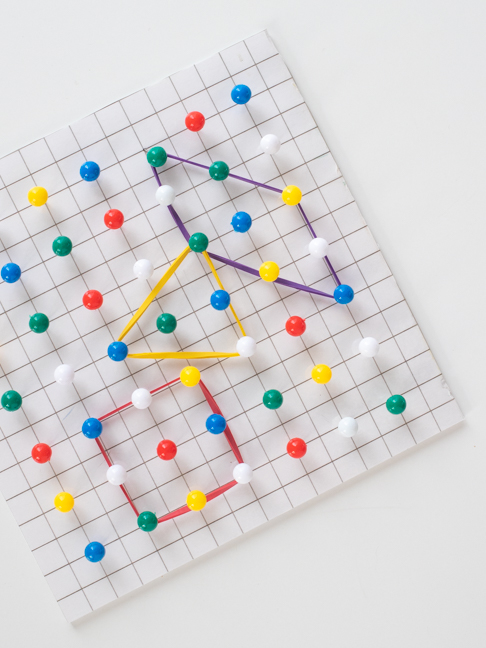 Now you can use rubber bands to form shapes and help your kiddos understand area with their DIY geoboard!
More DIY Projects for Kids: