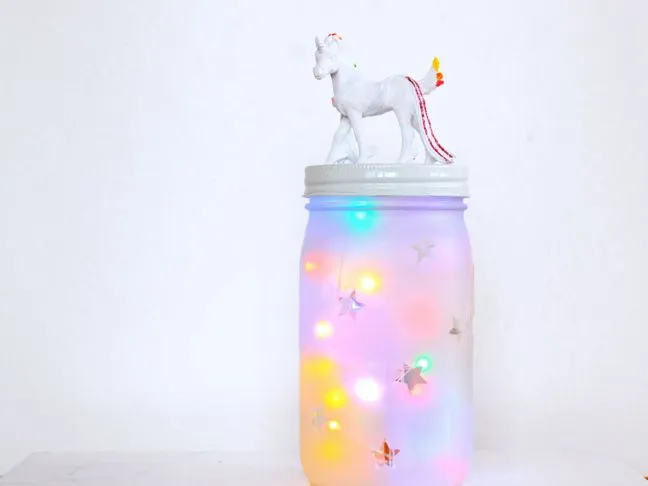 We're still patiently tackling bedtime battles at my house, one by one. First, we hung DIY dreamcatchers above our kids' beds to help ease the fear of bad dreams. Now, we're moving onto bigger and brighter things: night lights. Specifically, this DIY mason jar night light, in hopes of ending our 6-year-old daughter's fear of the dark for good. She loves the colorful whimsy of the unicorn one we designed (and my husband is thrilled he won't be changing the light bulbs in her closet every week anymore). Now my girl can chase rainbows and ride unicorns in her dreams, or at least daydream about doing it as she drifts off to sleep at night. Want a magical mason jar night light for your kid? Here's how to make it.
Supplies:
Mason jar, wide mouth
Frosted Glass spray paint found here or a craft store
Spray paint (for the mason jar lid)
Star stickers
Super glue
Acrylic paint (white, red, orange, yellow, pink, purple)
Sparkles
LED Micro String Lights (known as fairy twinkle lights), multi-color with a clear or silver wire.
Batteries (for the string lights)
Instructions: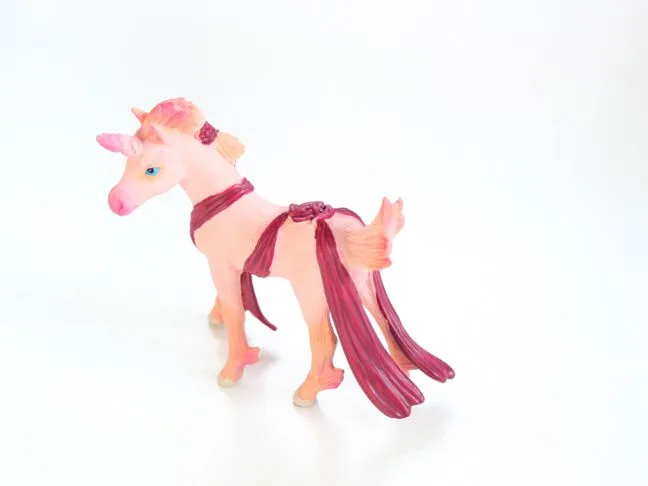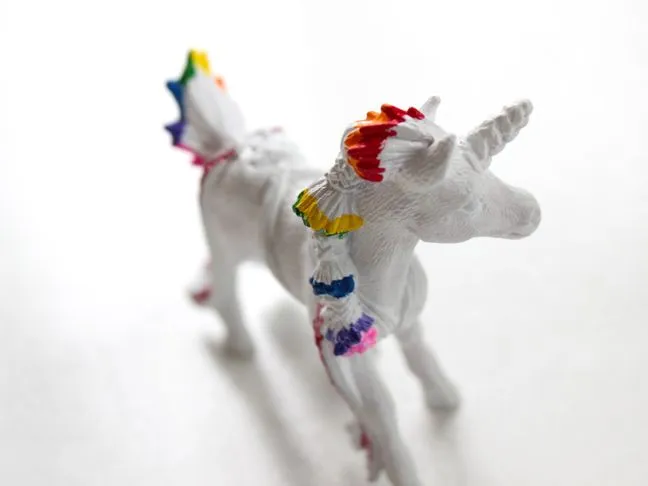 Step 1: Paint the unicorn. I went with an all-white unicorn, then added colorful hair highlights and sparkles.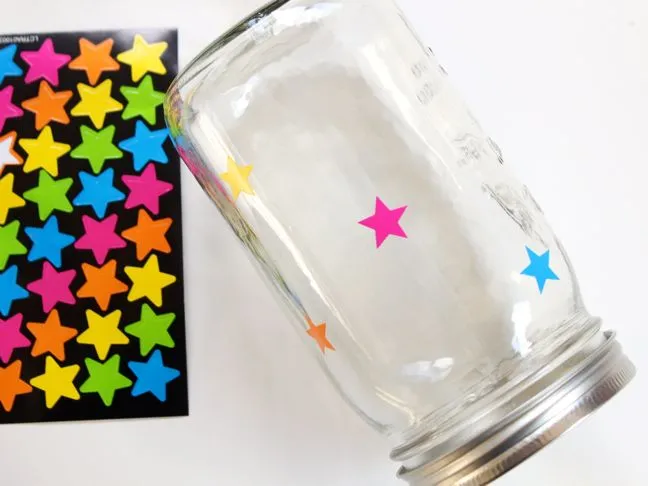 Step 2: Press the star stickers onto the mason jar, in any pattern you wish.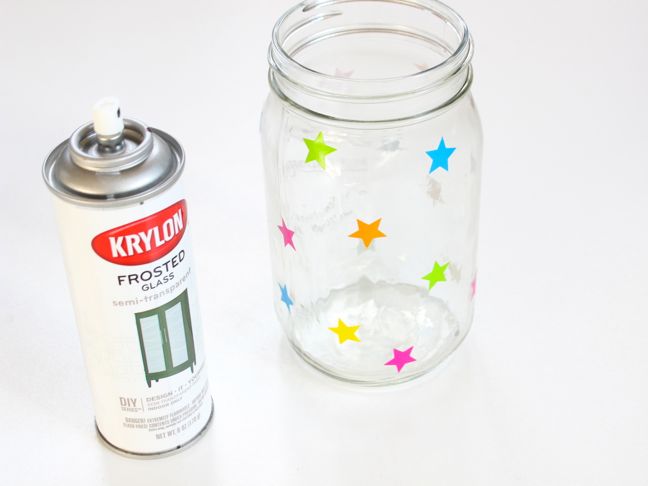 Step 3: Spray paint the mason jar with the frosted spray paint. Follow directions on the frosted spray paint can (but two coats should be enough). Set the jar aside to dry.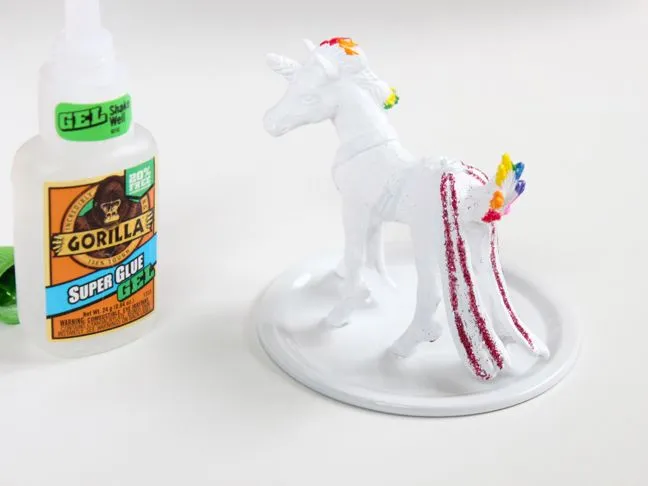 Step 4: Spray paint the lid of the mason jar white (of whatever color you want). After the lid is dry, add super glue to the hooves of the unicorn, and press it down firmly on top of the lid.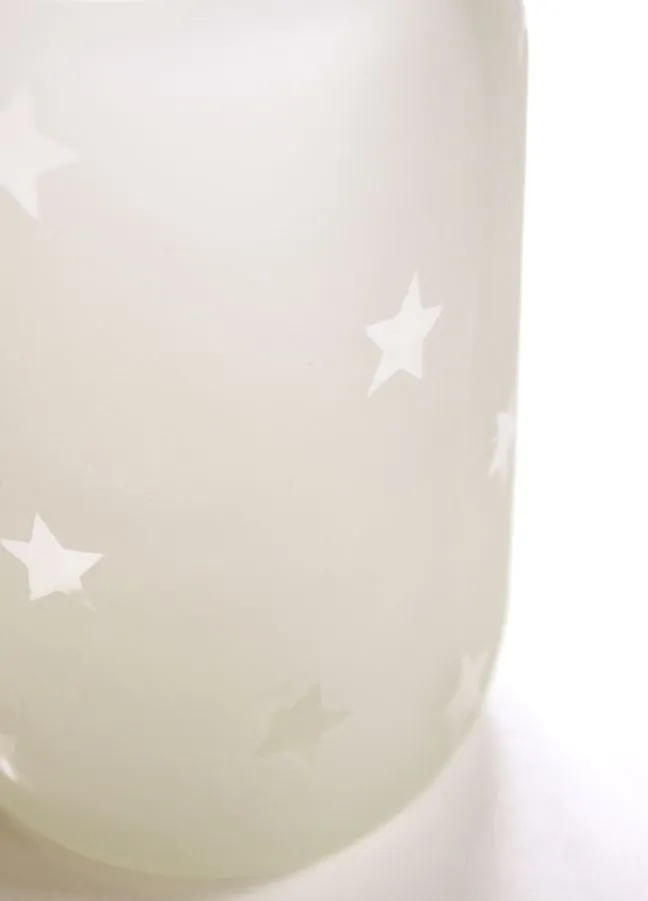 Step 5: Once the frosted paint on the mason jar is dry (about one hour), carefully remove the stars one by one.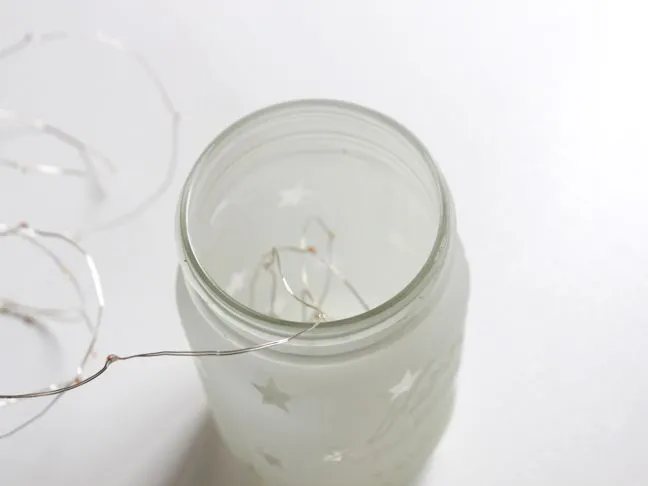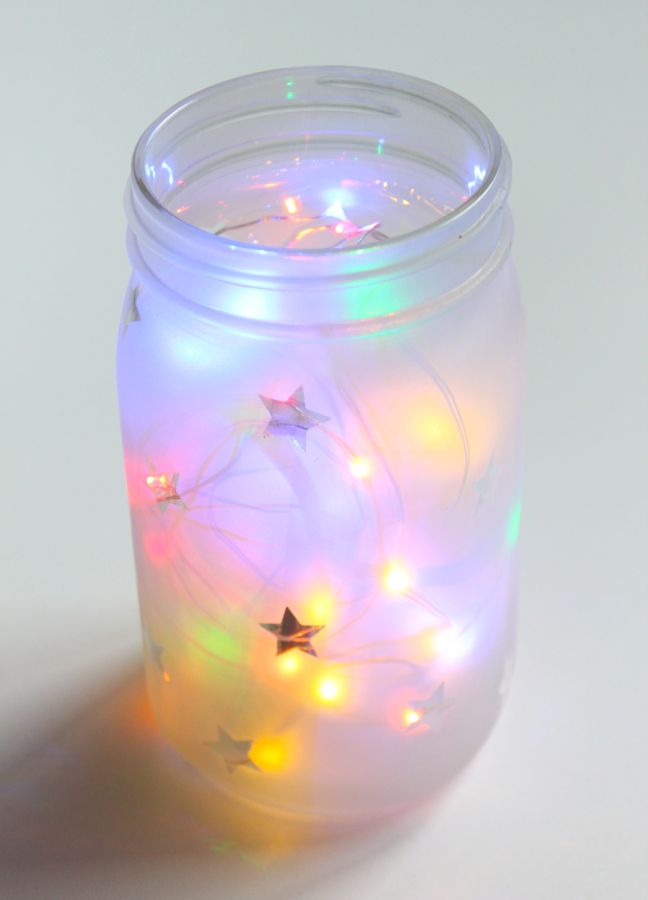 Step 6: Insert the string of fairy lights into the jar, along with the battery case. If the battery case is small enough, you can glue it to the bottom-side of the mason jar lid. Otherwise, it can sit on the bottom of the jar with the lights above and around it.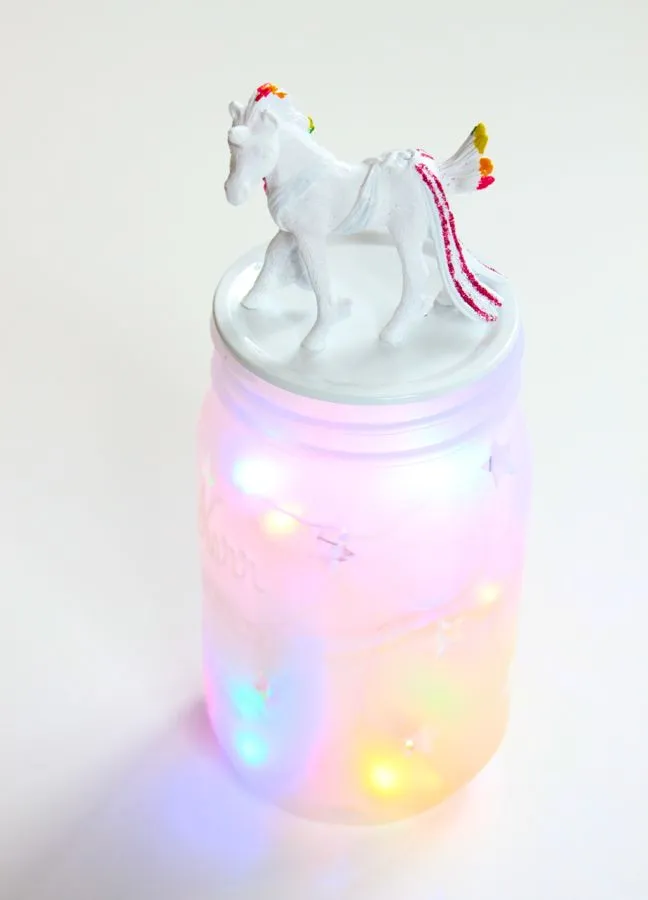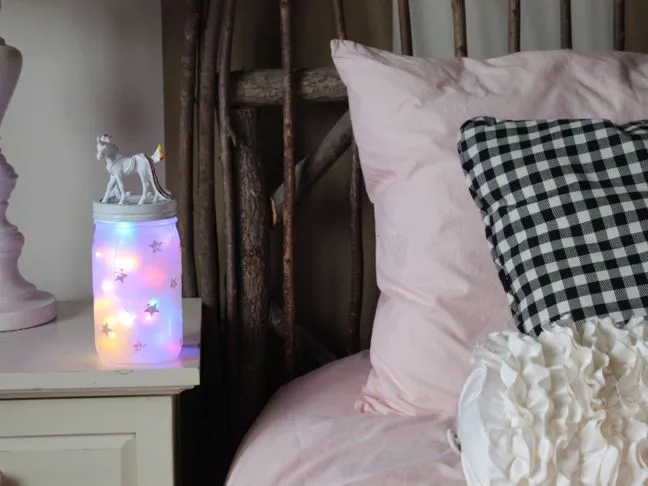 Step 8: Add the unicorn lid and set it on a night stand, or shelf.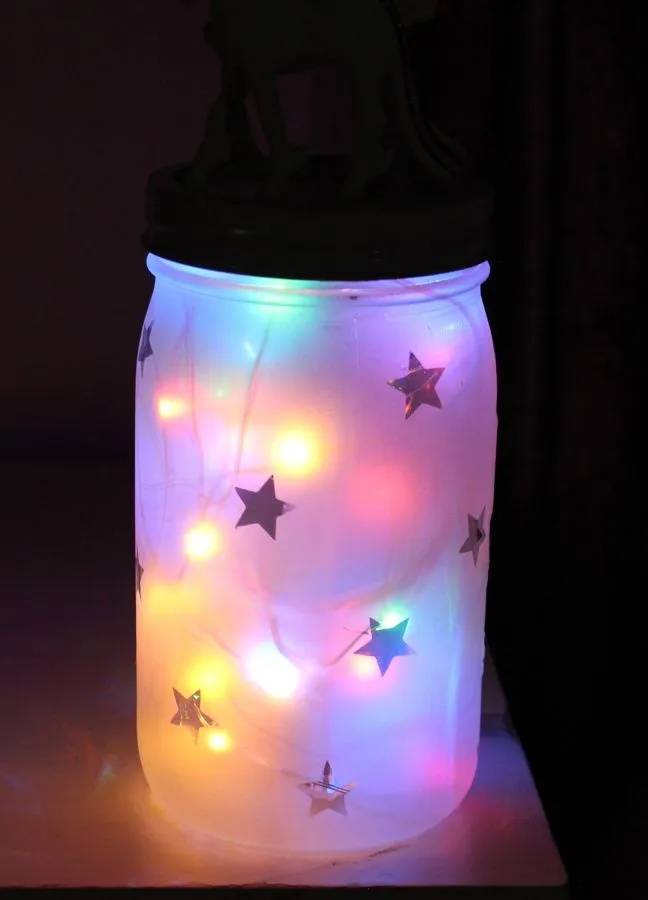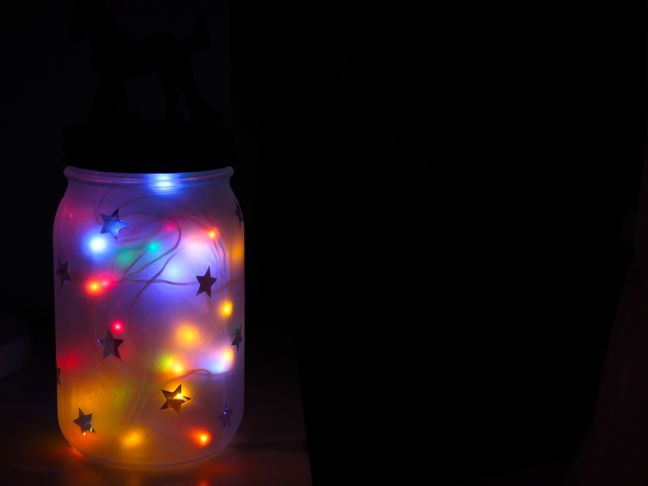 Step 9: Turn it on and let the light shine bright.